Creating a niche in an object in DomuS3D is simple: all you have to do is subtract a smaller volume from a larger volume. This article will walk you through the necessary steps.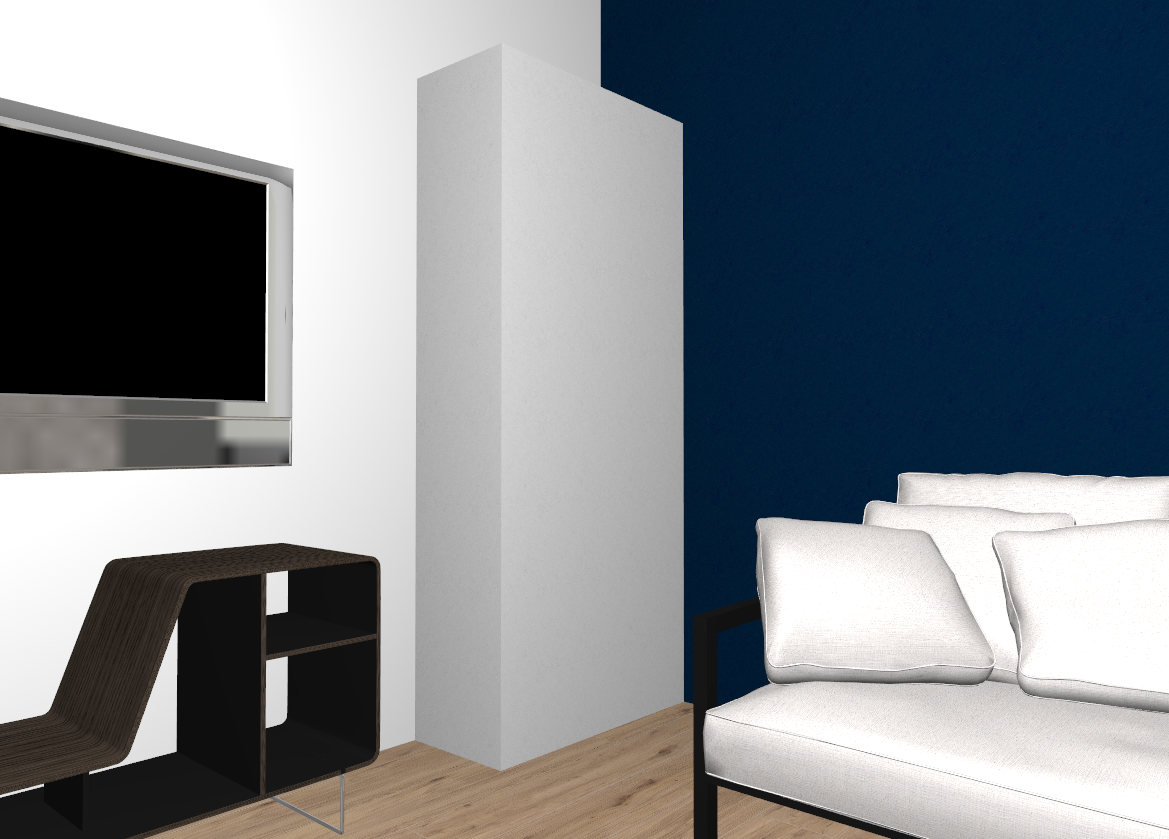 Create a parallelepiped with the dimensions of the desired niche;

Position the newly created object inside the existing object in which you would like to create the niche (host object);

Ensure that the surface of the new object completely aligns with the surface of the host object (the two surfaces must be coplanar). Use the Point+Delta function for exact positioning; The niche has now been created.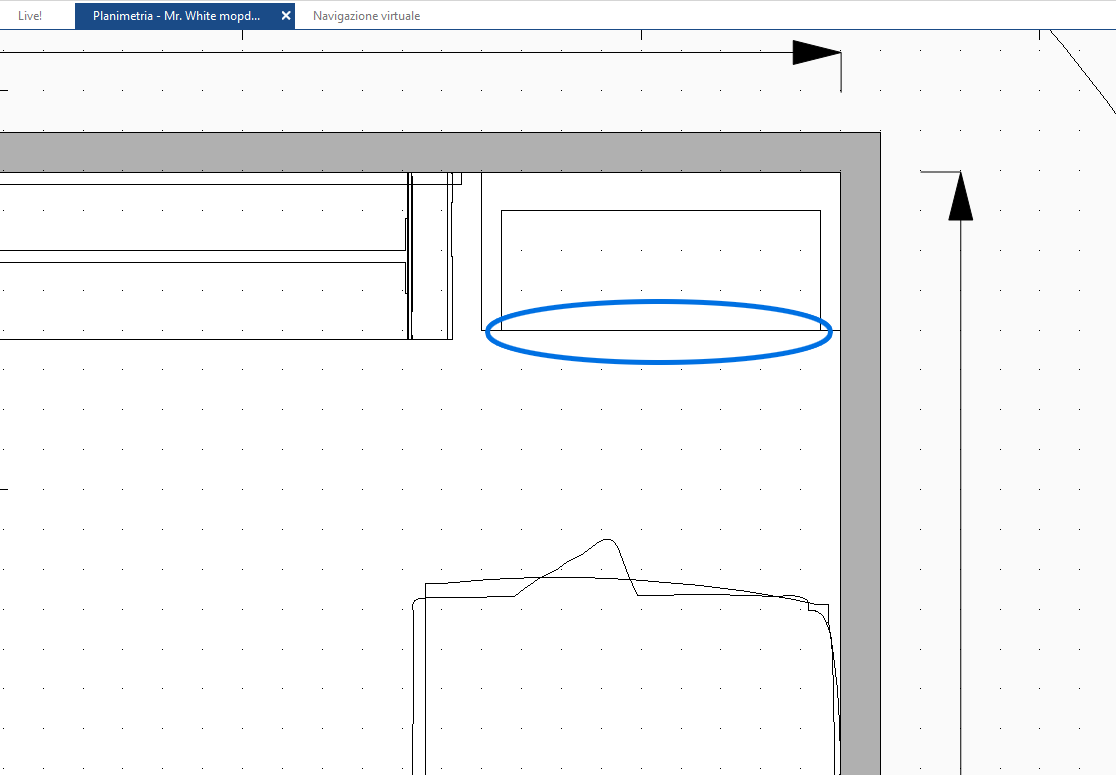 If the virtual navigation window is already open, you may need to refresh the window using the "Update view" command in order to see the newly created niche. To apply covering materials to the interior of the newly created niche, you must first right click one of its interior surfaces and click the "flip normals" command in the context menu. Without this step, applied covering materials may not display correctly in virtual navigation (although, they will be visible in any final rendering).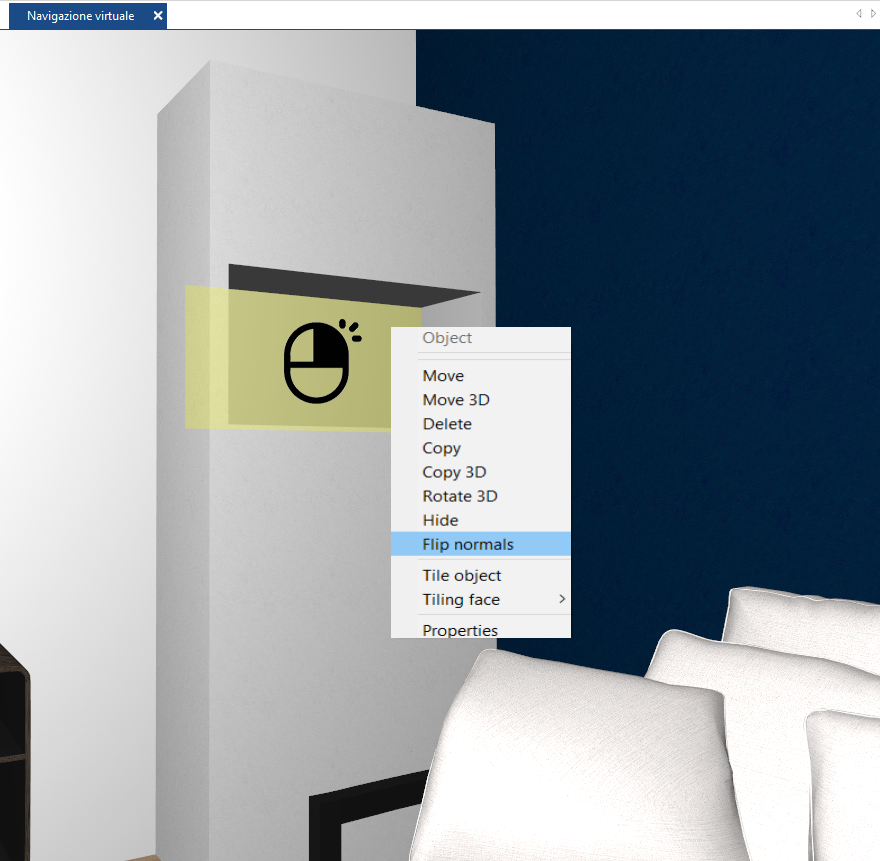 In the DomuS3D 2019 version, this procedure has been temporarily changed. When you want to create a niche , you must reverse the normals of the drilling object before placing it inside the host object. Then follow these steps:
Create a parallelepiped with the dimensions of the desired niche

outside of the object to make it easier to select.
Open the

virtual navigation

and select the niche, the right-click and select the command Flip Normals.
After performing this procedure, move back into the layout and place the niche inside the host object

(the two surfaces must be coplanar)

Returning into virtual navigation and

refresh the window using the "Update view" command in order to see the newly created niche
This article is valid up to version 2019