A 3D Object is a 3D volume within the program with variable dimensions and elevation, onto which we can apply a material or a product.
In these objects, it is not possible to insert recessed areas or niches automatically, however, it is easy to create these niches by subtracting a smaller 3D volume from the larger 3D volume.
This function in DomuS3D allows you to easily recreate simple furnishing elements, for example open-shelving cabinets, recessed bathtubs or sinks, all starting from simple 3D parallelepipeds.
Once the object that represents the portion of the solid that is to be eliminated has been created, it should be positioned correctly, where the "hole" in the larger object should appear. At that point, it is possible to use the "Flip normals" function, available in the context menu that appears when right clicking on the object from the Layout window.
Follow these steps:
1. Create the larger 3D object (the base object);
2. Create a second smaller 3D object that represents the volume that you want to subtract from the large 3D object (the "hole");
3. Select "Flip Normals" from the properties window of the second object or from the context menu when right clicking on the object;
4. Align the two objects so that their surfaces are aligned (there two surfaces must be coplanar).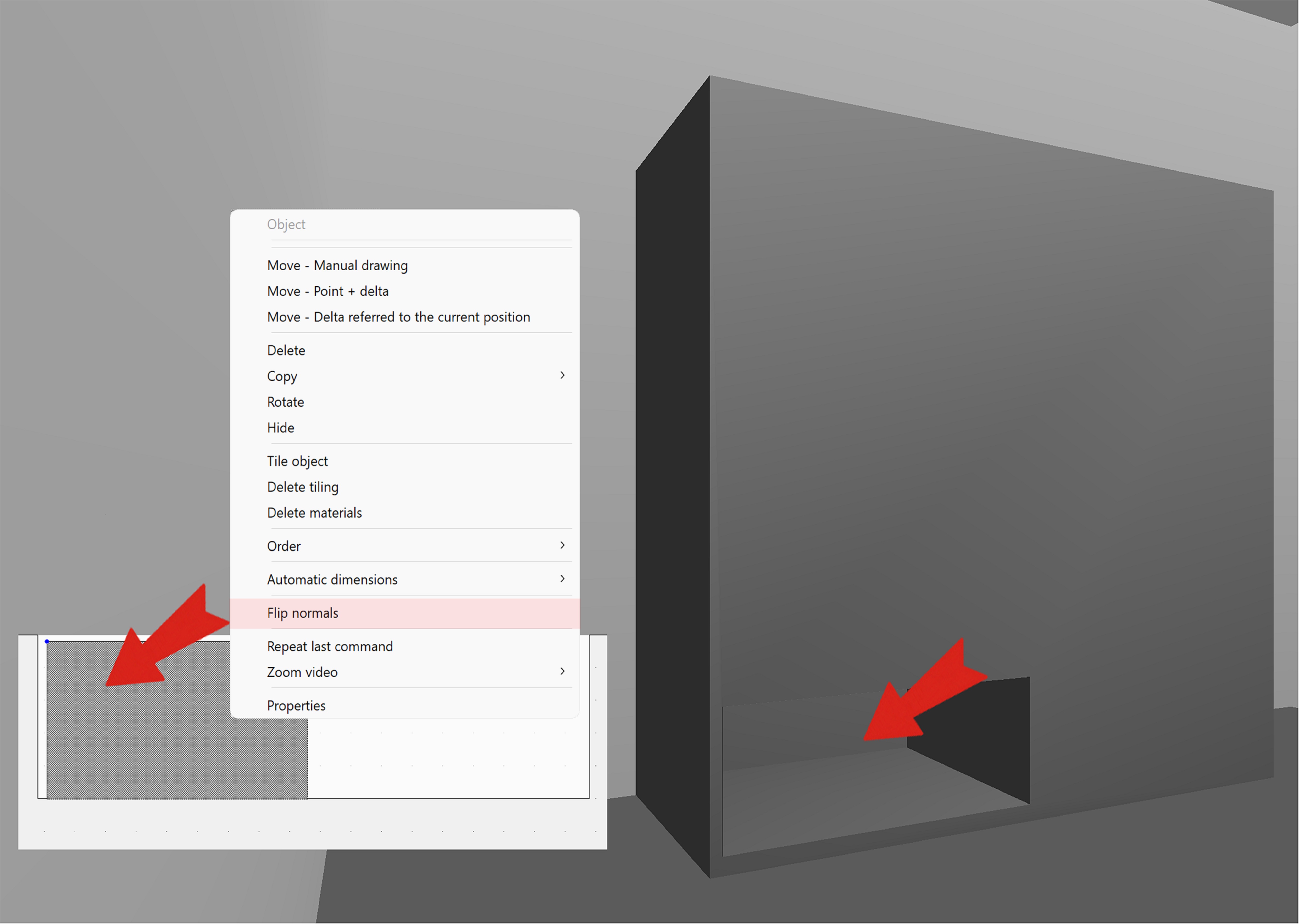 If you don't see the hole created in the Navigation window, click "Update view".
The operation can be repeated and the duplicated recessed objects can be placed at specific heights, for example, to create a shelving unit such as this: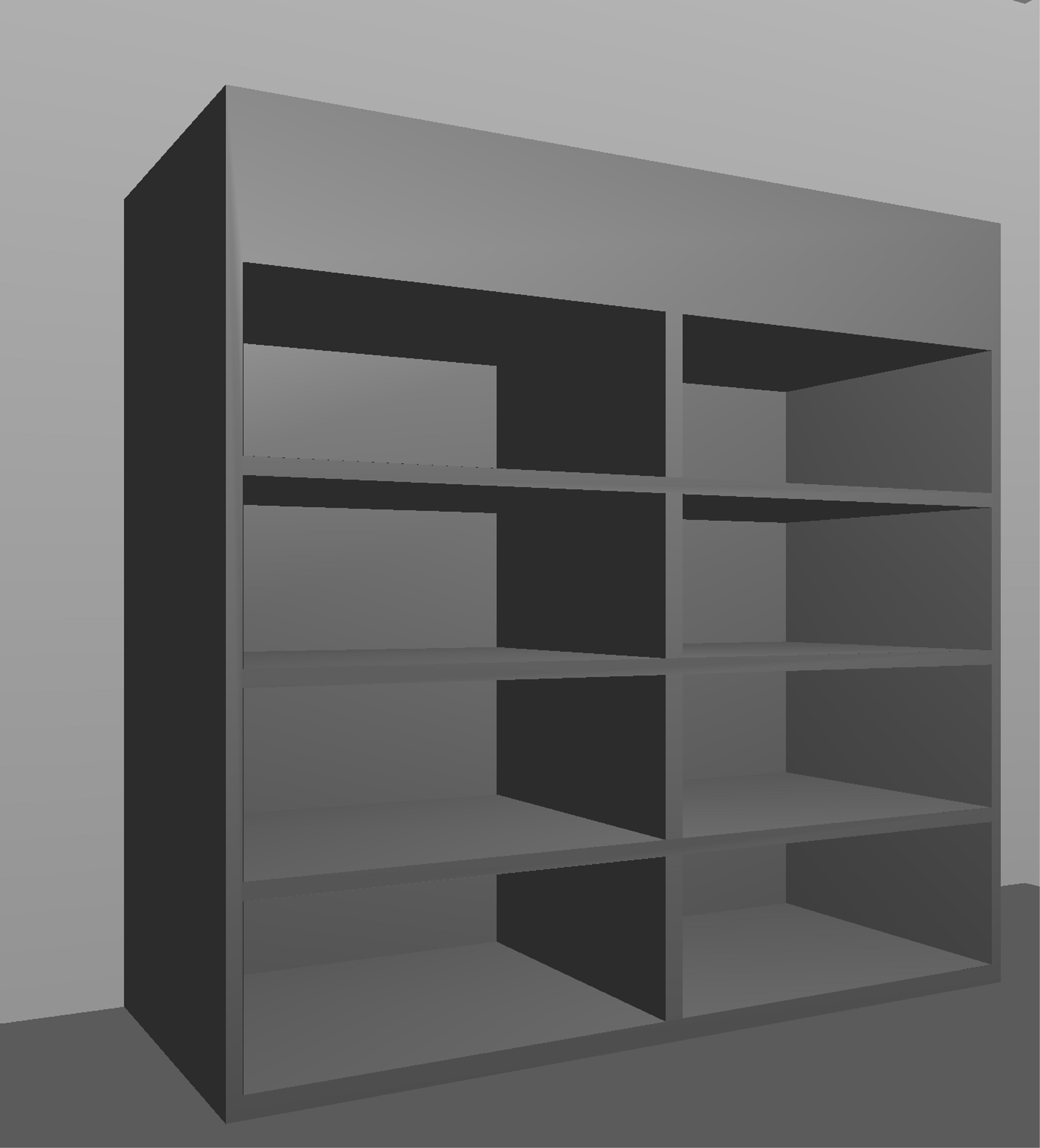 Thi This article is valid for the 2022 version and later.
Tags:
KB230
foro
buco
boleano