If you want to sort your list of furnishing items based on the latest items downloaded, click on the Options button at the bottom of the Components window.
Scroll down until you see the Order section. Click on the box for Numeric Index and select Descending (see below image).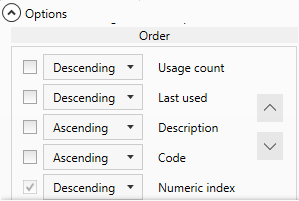 This article is valid for the 2017 version and later.