Once you've drawn the outline of a shape using the CAD tools in the ribbon (or importing a DXF outline into DomuS3D) click on the Object from Selection command.
DomuS3D will ask you to select the elements to turn into object. You can do this by either clicking with your mouse or dragging with your mouse to create a selection area around the elements you need.
Confirm the operation by right clicking your mouse. A popup window will appear where you can insert the height of the object, its elevation, and all other parameters.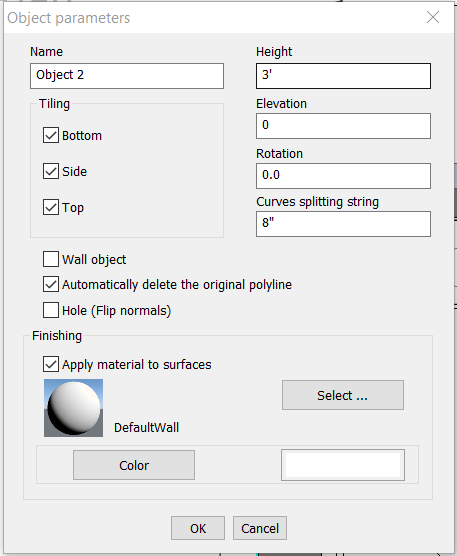 Once you click OK, you will return to the Layout window where you can now move your object to any desired position.
This article is valid for the 2017 version and later.