The latest release of DomuS3D 2021 is now available (R3). In this article, we'll walk you through the newest features and updates included in this latest version of our software.
Layout
It is now possible to add a wall niche (recessed area) under a window.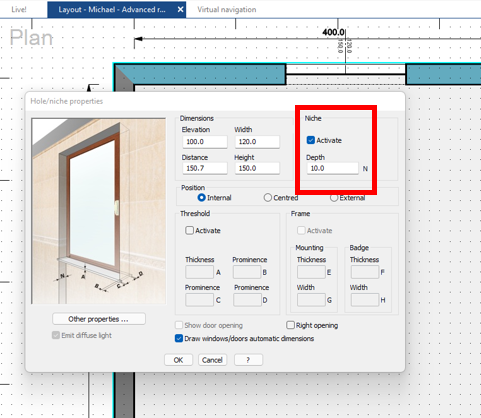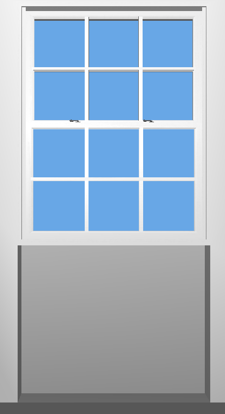 This wall niche will behave just like any other niche in DomuS3D (shower niche, wall niche). It is possible to reposition it, change its dimensions, or delete it. If you want it to automatically follow any change in position of your window, you must activate the niche from the properties menu of your window and not from the niche menu.
Bug fixes when modeling a wall and for the attach/detach commands for interior walls.
Dynamic dimensions are now editable for roof openings and for dormer windows while the item is in the "Move" mode (being repositioned with the mouse).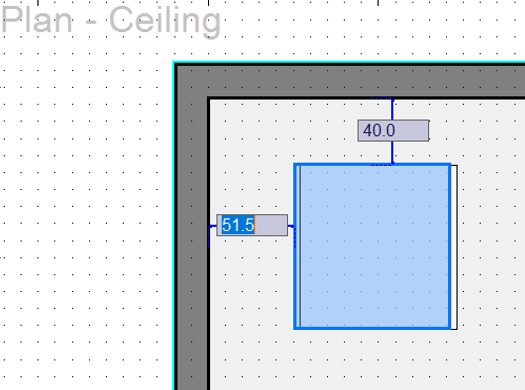 In addition, new functions were added to the context menu (right click on the object) such as the possibility to change dimension type from "Orthographic" to "Ceiling Referenced".
Roof windows and dormer windows are correctly inserted into the ceiling, creating the proper openings even in the case of particular floorplan layouts.
To learn more about how to insert dormer windows, please see here
A window sill can now have all zero dimensions except for its thickness.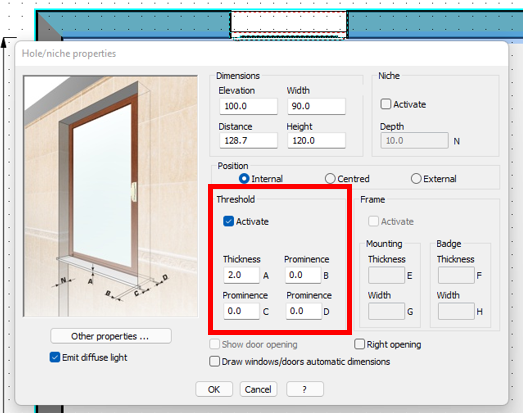 Navigation
Speed improved when opening and updating view for the navigation window for projects with many 3D objects, items, and rooms.
The snap to midpoint function when inserting objects or moving them in the navigation window has been fixed.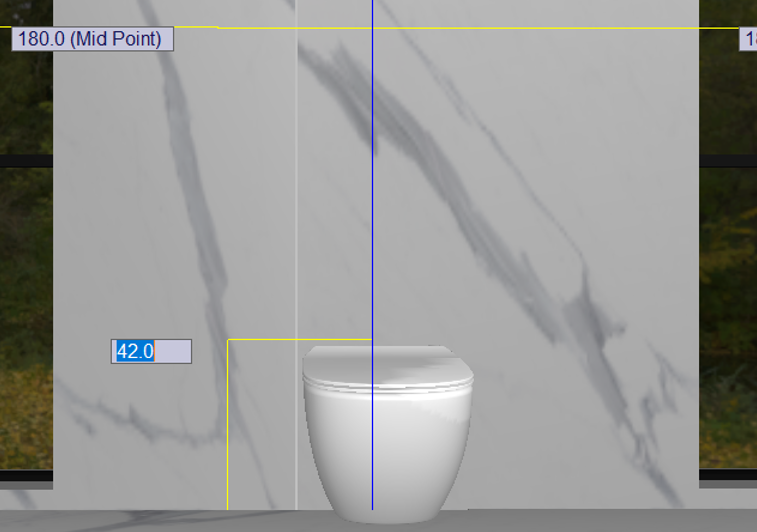 Lights for Rendering
It is now possible to set a negative elevation for the position and the target of a light: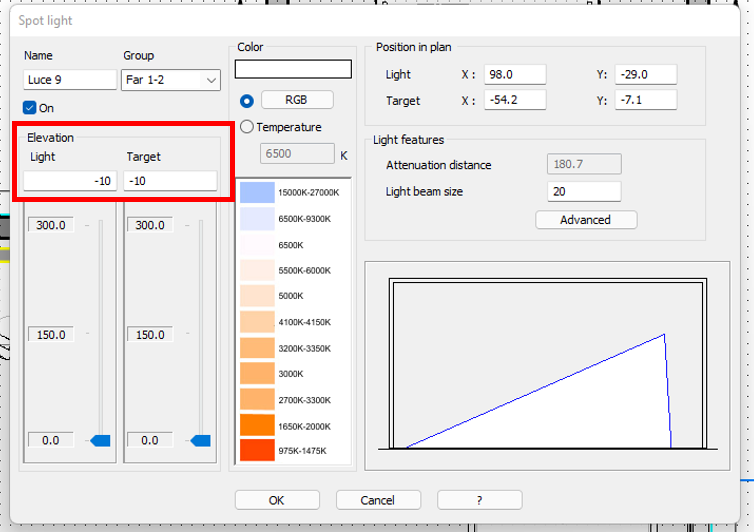 When the "Use IES File" box is checked, users will not be able to proceed without selecting a relative IES file from the list available.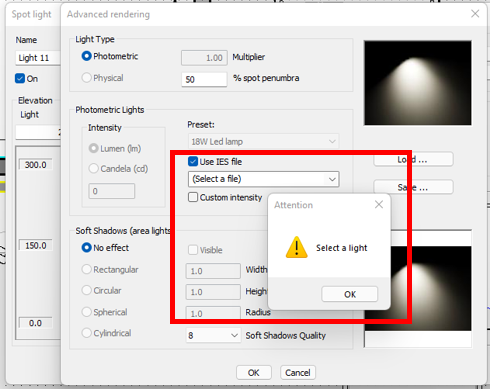 It is now possible to create LED strips with CAD drawing commands from the Flooring 2D window.
Post Production
Speed has been improved when applying post-production effects to images in all windows.
When editing images, a semi-blurred preview in low-resolution will be displayed after adjusting each single parameter, in order to speed up the entire editing process. Once you click OK, the changes will be applied and the final image will once again appear sharp in high-resolution.
In the "EXR Light Settings" command, a new slider has been added to adjust "luce ambientale" (or "ambient light").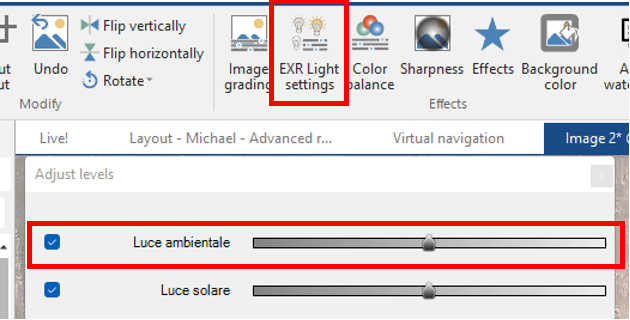 This new parameter, "Luce Ambientale" or "Ambient Light" is the exposure value of the DomuS3D sky (Environment) and is used to adjust illumination especially when using HDR backgrounds.
Learn more about post-production parameters in this article
Configurable Furniture
It is now possible to open the module to edit configurable furniture from the layout window by double clicking with your mouse.

Looking to learn more about our new configurable furniture module? Click here to watch our video tutorial
Miscellaneous
Improved management of groups of furniture and their associated materials.
The "Add to Database" command for furnishings imported from external files saves the item with its materials. If custom materials have been assigned to the object by the user, when the object is saved, these custom materials will be saved as the standard materials of the furnishing item in the database.
Click here to learn more about how to save furnishing items imported from external files.
Bug fixes related to the counting of tiles in the project.


If you missed what's new in the R2 release of DomuS3D 2021, click here
If you want to see a full list of the newest features from DomuS3D 2021, click here
This article is valid for the 2021 version and later.