The Suite Consolle window can now be minimized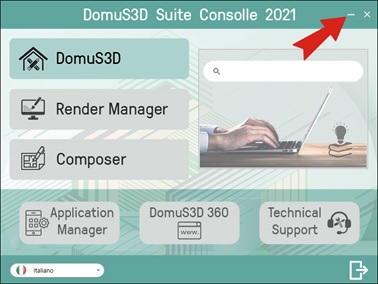 Issues related to lagging and freezing while moving in the Navigation window, as well as cases of crashing with latest generation graphics cards, have been resolved.
Various bugs fixed when customizing, positioning, and drawing doors and windows (changing direction of opening, drawing sliding doors, cases of crashing with porthole windows).
Improved import procedure for DWG/DXF floorplans to better support complex floorplan drawings with irregular walls. Bug fix for zoom in layout window.
Improved performance of calculation of snaps for CAD entities. It is now possible to interrupt automatic detection by hitting the ESC key. CAD elements contained in hidden layers are excluded from snap detection: it is therefore possible to hide DWG/DXF layers to speed up the calculation.
Openings can now be positioned on irregular walls (with variable thickness): the preview will appear in purple. The wall will be automatically modified to adapt to the opening.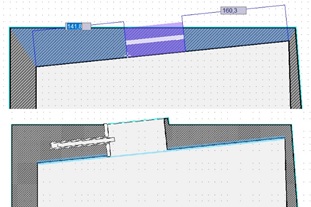 New command added to "rectify" the width of a portion of an irregular wall. The command is available from the main ribbon: Layout -> Shape Wall -> Rectify Wall.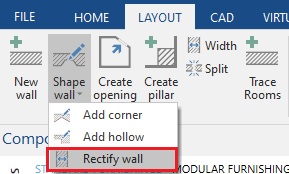 The command "Change origin" has been added to the context menu of the project in the layout window to allow users to move the entire project to a new set of coordinates (X,Y) (the midpoint of the entire project is used as the reference point).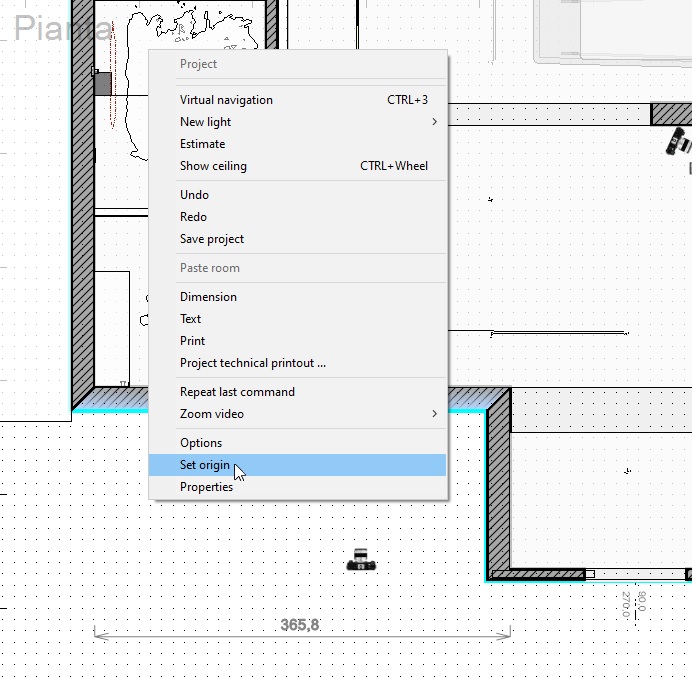 Bug fixed when inserting skylights into certain types of inclined ceiling.
Bug fixed when visualizing niches in 2D.
Fixed malfunction when printing wall perspectives (image with black background).
Materials are now loaded correctly when importing FBX files.
Various other bug fixes.
This article is valid for version 2021 and later