With the aim of giving you a quicker and more complete tool, DomuS3D® allows you to open the web page related to a Tile collection or a furnishing item that you are using in your projects.
If you want to take advantage of this feature, you have to select a tile (or a piece of furniture) in the Components window and then click the WebInfo button: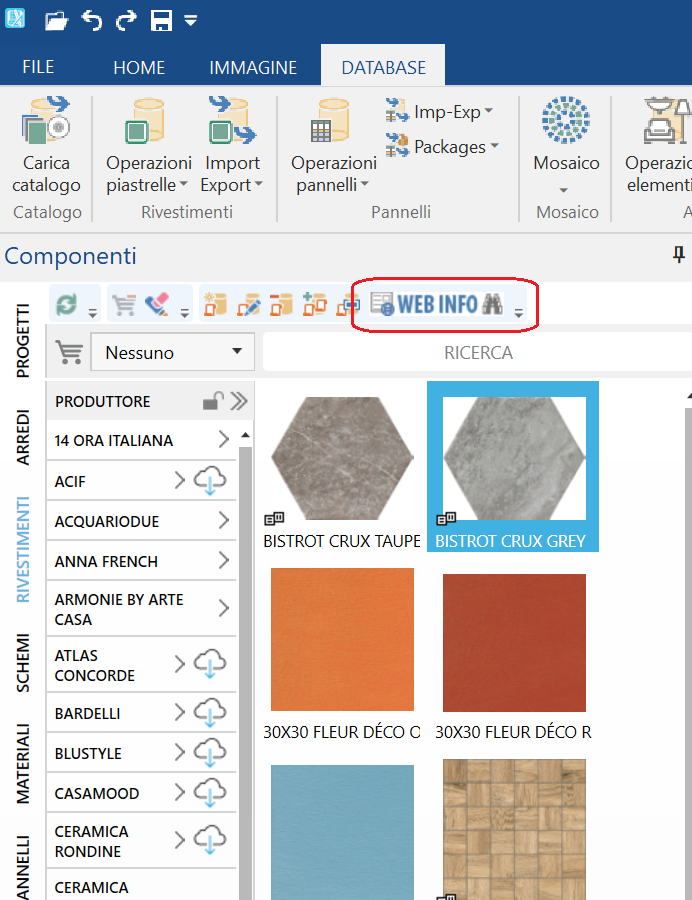 This is a really useful feature when you want to get more information of the selected item directly from the manufacturer's website (for example, to quickly access technical details for installers when dealing with bathroom fixtures, showers, etc...).
Maticad aims to constantly keep the links found at the WebInfo button up-to-date. Nevertheless, it is possible that the link you are searching for is not yet available. In such a case, you will be redirected to the homepage of the manufacturer's website. You can always help us keep this tool up-to-date by letting us know if there is an incorrect link and by supporting our requests to our manufacturing partners to share with us the correct link for each item.
With this new function, we hope to give you an even more powerful tool with which you can access a wide range of technical and marketing information with the speed of a click.
This article is valid for DomuS3D® 2019 and later
Tags:
2019
WebInfo
Web info
KB309