To add a new material, you can follow either of the following methods:
First Method
From the Materials tab of the Components window, click on the New button (see image below)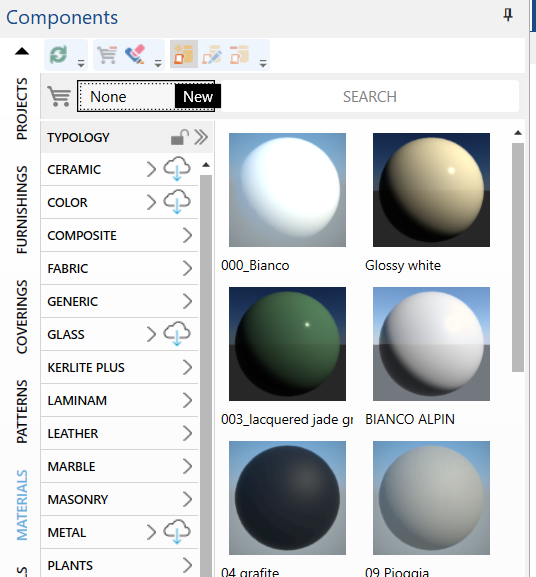 The pop-up window that appears lets you define the parameters of the new material that will be saved in the database and can then be used in future projects, as well.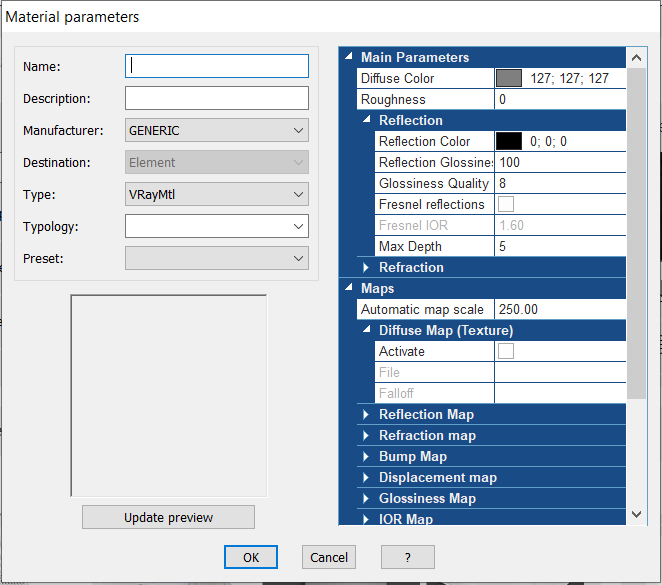 After typing the name and the description of the new material, you must specify the type (VRayMtl for the V-Ray rendering engine) and choose the Typology to which it belongs. To make the insertion of new materials even faster and easier, DomuS3D® lets you load preset values from an existing material with similar properties in the database (use the Preset dropdown). That way, you only have to worry about making the changes necessary for the new material.
Second Method
From the virtual navigation tab within a project, click on the Materials button: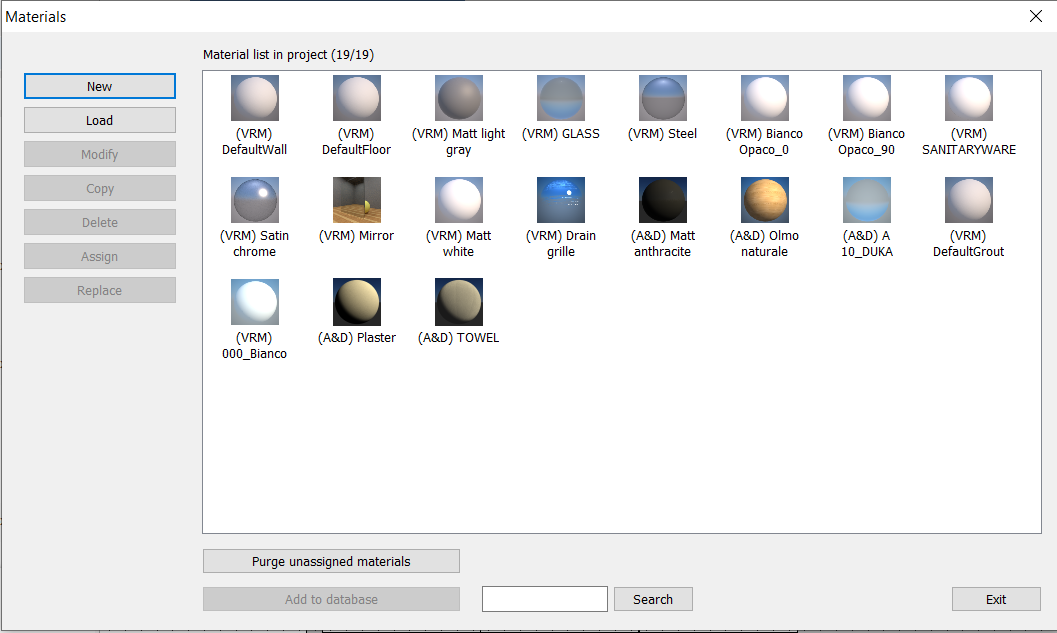 The resulting window (seen above) will display all of the materials currently used in the project that you are working on. Creating a new material from this window will let you choose to use it either exclusively in the current project or add it to the database for future use, as well.
To save the new material (or the changes made to an existing material in the project) to the database, click on the Add to database button.
For more information regarding material parameters in DomuS3D, download the document attached to this article.
This article is valid for the 2017 version and later.