Projects available in the "projects" tab of the components window can be filtered and displayed based on specific criteria that you select.
Click on the "Options" arrow present at the bottom of the preview window and scroll down until you reach the "Filters" section. With this section, you can choose the criteria with which you would like to filter the available projects.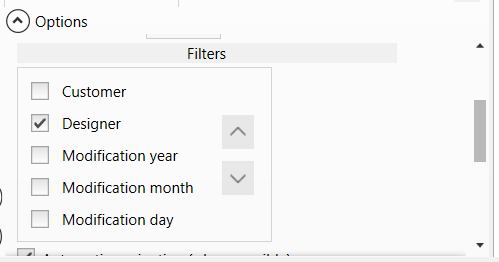 This article is valid for the 2017 version and later.