You can import in the project 2D DWG or DXF files. You can do that when you are in the layout window, using the following command: 
File->Import/Export->Import layout from DWG / DXF.
once selected the DWG file, you should see a window where to adjust the scale of the drawing, combining with the one of your Application: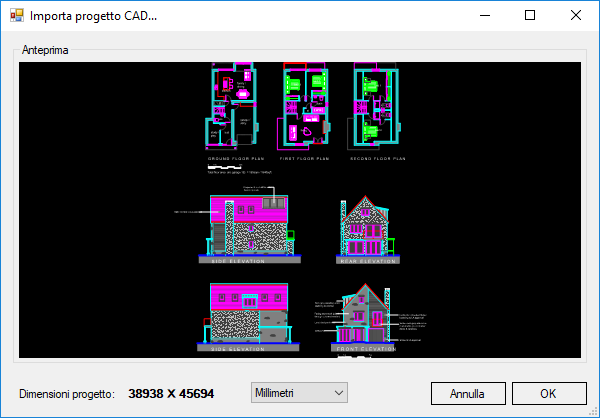 Check the scale and proceed: you should now see the DWG available in the layout window of the Application, as you can see in the next image: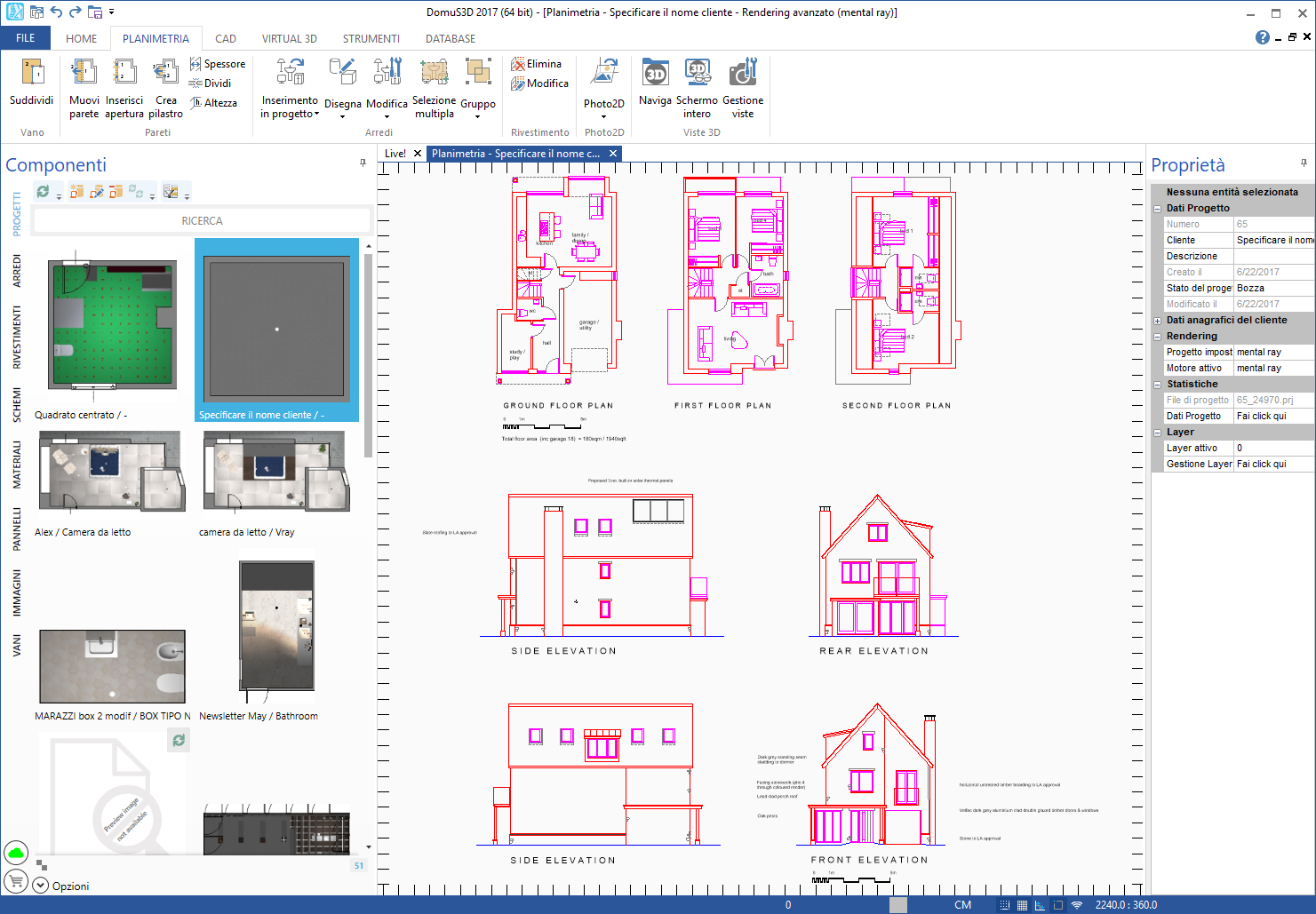 At the moment the DWG is a single entity, so it is useful to click the right mouse button over the drawing and select command Explode. Now all entities of the drawing (lines, polylines, text, etc...) are available singularly, so that you can get rid of the ones you do not want to keep in your project, or even move them over a different layer (in this case the side views of the exterior); now that you have available just the internal floors entities, draw the plan using the Ribbon command Ribbon->Home->Create Room, and let the DWG entities help you snapping them while drawing.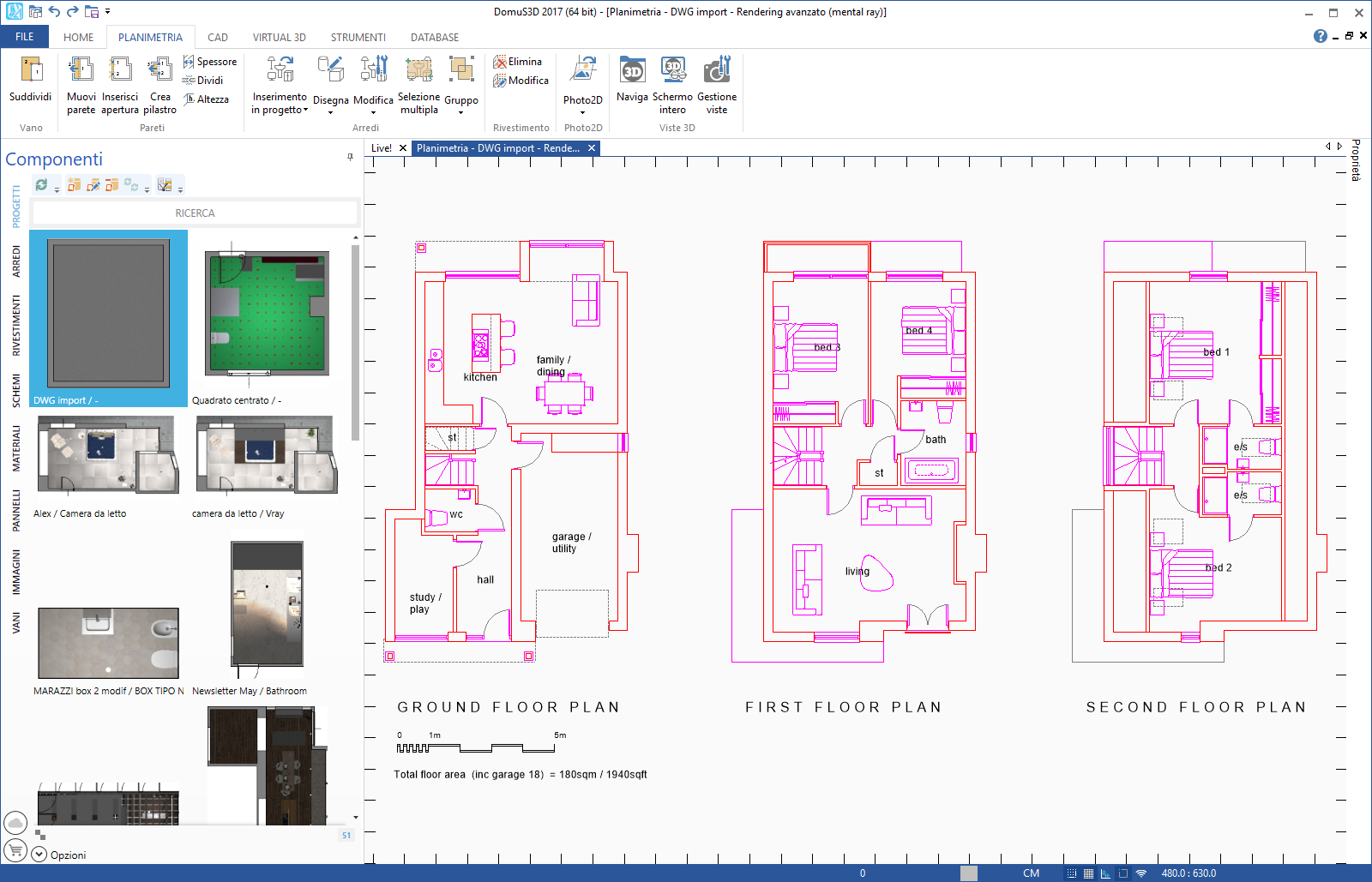 This article is valid for DomuS3D® 2017 and later versions
Tags:
KB83
DWG
DXF
planimetria