In DomuS3D, you can easily import 2D DWG or DXF files into new or existing projects.
To do this, use the following command from within the layout window:
File->Import/Export->Import layout from DWG / DXF.
Once you have selected the DWG file, you should see a window where you can adjust the scale of the drawing, matching it to the scale of your application: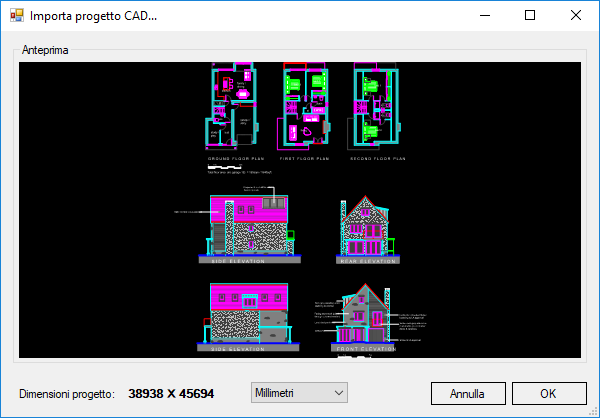 Check that the scale is correct and proceed. You should now see the DWG available in the layout window of the program, as you can see in the next image: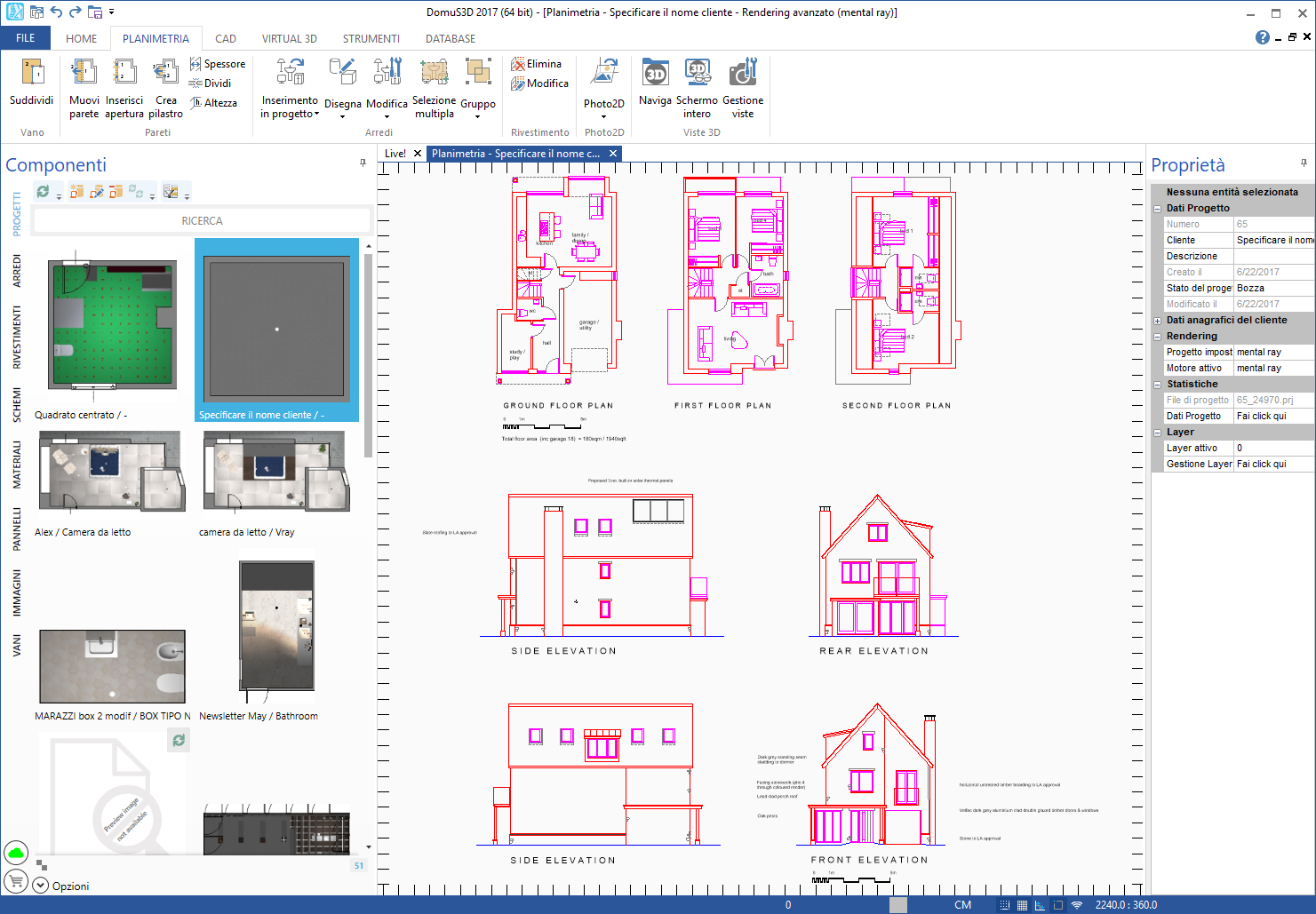 The newly imported DWG is currently a single entity, so it is useful to click the right mouse button over the drawing and select the Explode command. Now all entities of the drawing (lines, polylines, text, etc...) are available as single entities, meaning you can now remove the ones you do not want to keep in your project, or even move them over to a different layer.
In the above image for example, let's remove the external drawings.
Now, we only have the internal floor plans within our project. We want to draw this plan using the Create Room command. Click on the Home tab in the Ribbon and then click Create Room. The DWG entities will automatically help you by snapping to them while drawing over them.
Once you are done drawing your new room over the DWG entities, your new floor plan is ready in DomuS3D.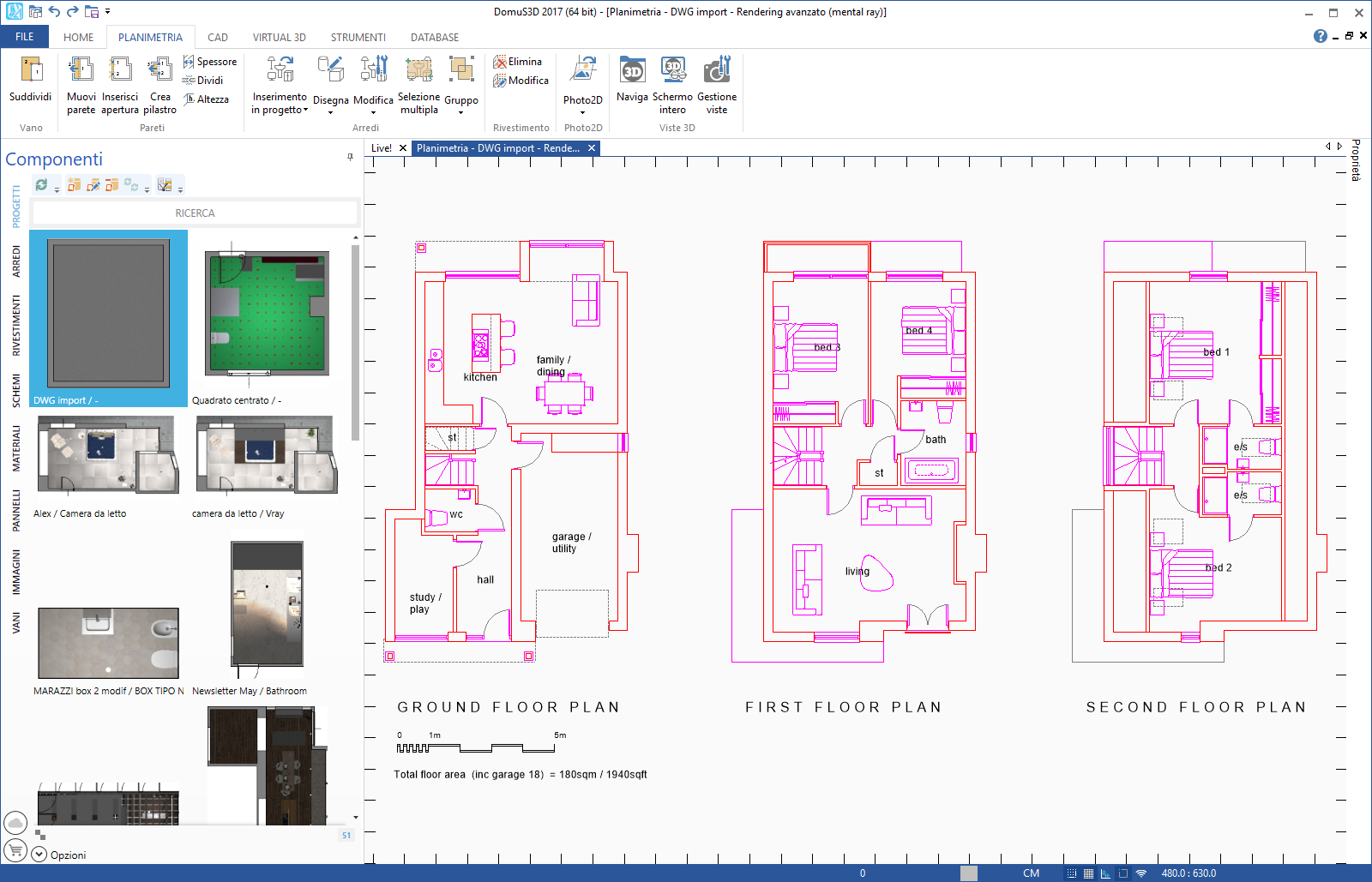 This article is valid for DomuS3D® 2017 and later versions
Tags:
KB83
DWG
DXF
planimetria