When you have an inclined ceiling in your project and you want to eliminate it so that your ceiling is once again flat, there are two ways you can proceed:
Position your mouse in an empty point inside your room and right click: from the context menu that appears, select the Ceiling -> Height. In the pop-up window, type your desired height and click
The second method is to use the "Reset" command, available in the context menu that appears when you right click on an empty point within a room that has an inclined ceiling. Select the command "Ceiling" and then "Reset".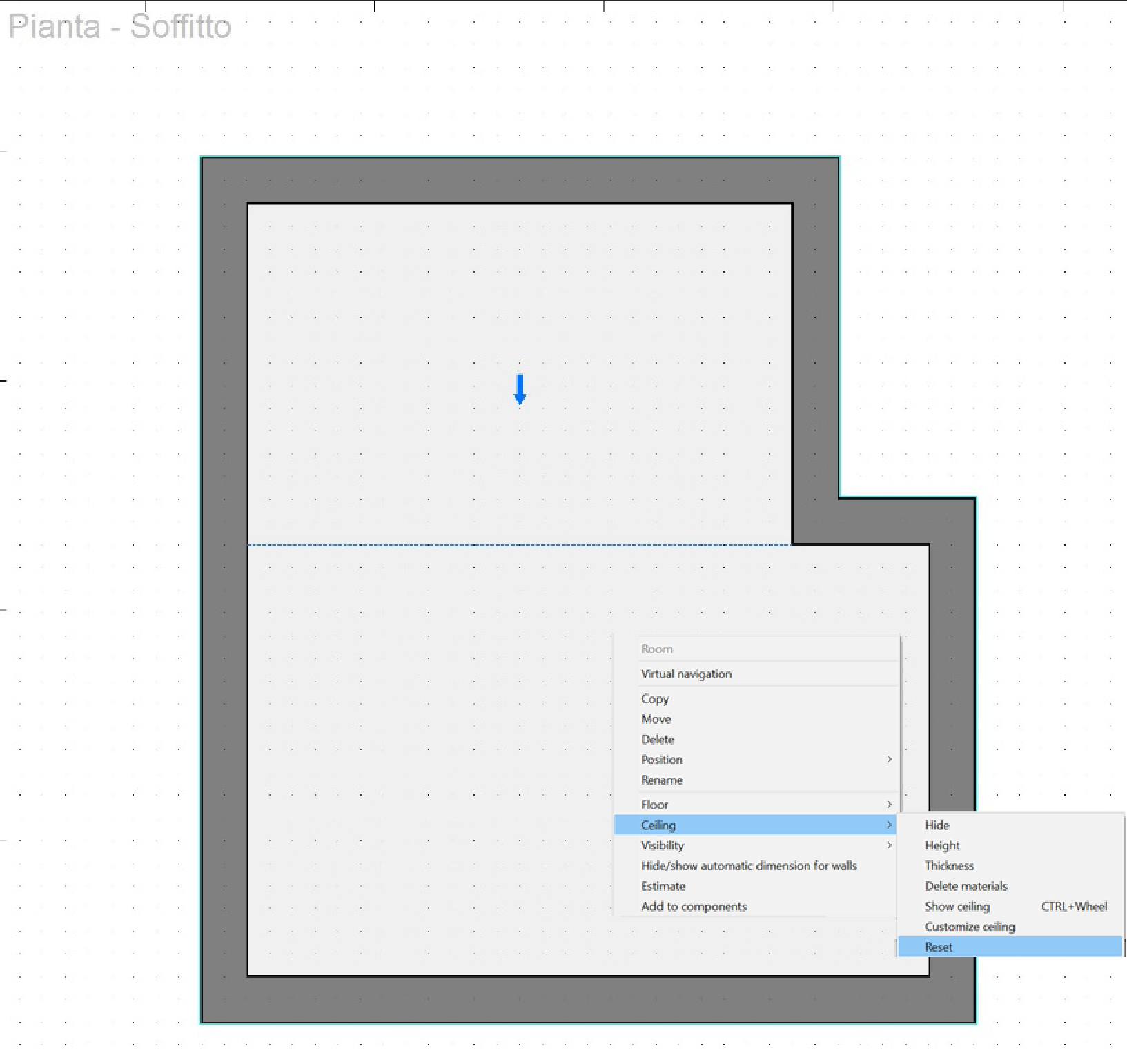 Once you click "Reset", the ceiling will become flat once more, with a height equal to that of the highest part of the previous inclined ceiling.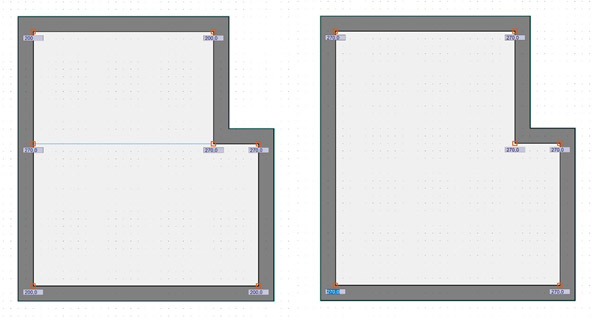 This article is valid for the 2021 version and later.