There are different ways to draw curved walls within DomuS3D, for example by using the CAD commands available for drawing shapes such as arches, splines, polylines with curved lines, and more (for details, please see the following article).
Among the various possibilities, you can also choose to convert a linear wall into a curved wall by right clicking on the wall that you intend to transform and selecting the command Curved wall -> Create Arch -> External or Internal from within the context menu.
With this command, the program transforms the linear wall into a curved wall, and the default diameter of curvature is equal (if possible) to the length of the same wall.
Based on the type of arch selected (internal or external) the final result will vary.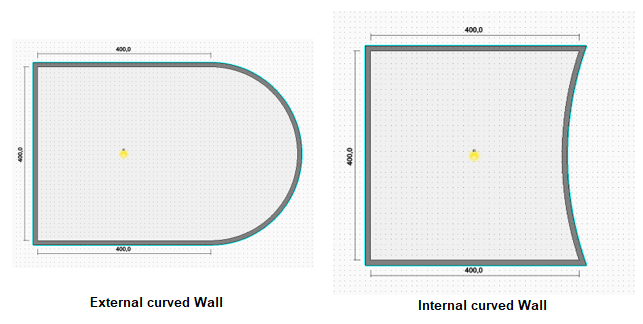 This article is valid for the 2019 version and later.