You can preview a 360° Panorama on your computer as soon as it is ready.
First, load the 360° Panorama with the command Open image, available in the HOME section of the Ribbon. The pano will be loaded into DomuS3D, as you can see in the next image: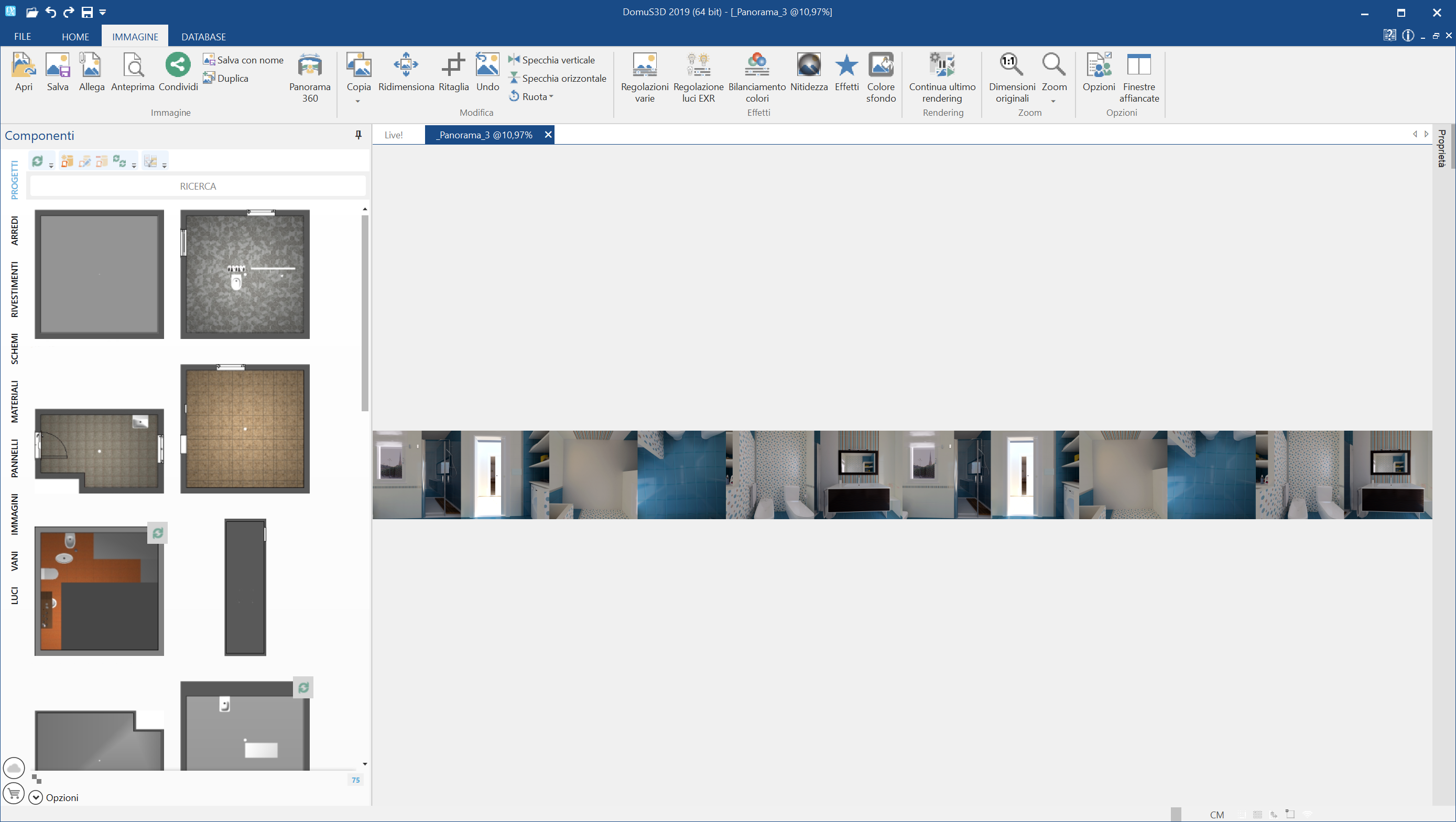 Once that is complete, select the Preview command:

The preview window with the 360° Panorama will be available on the screen. This allows you to check the Panorama alongside your customers and colleagues. You can set the window size to full screen, if you want to see the scene in more detail.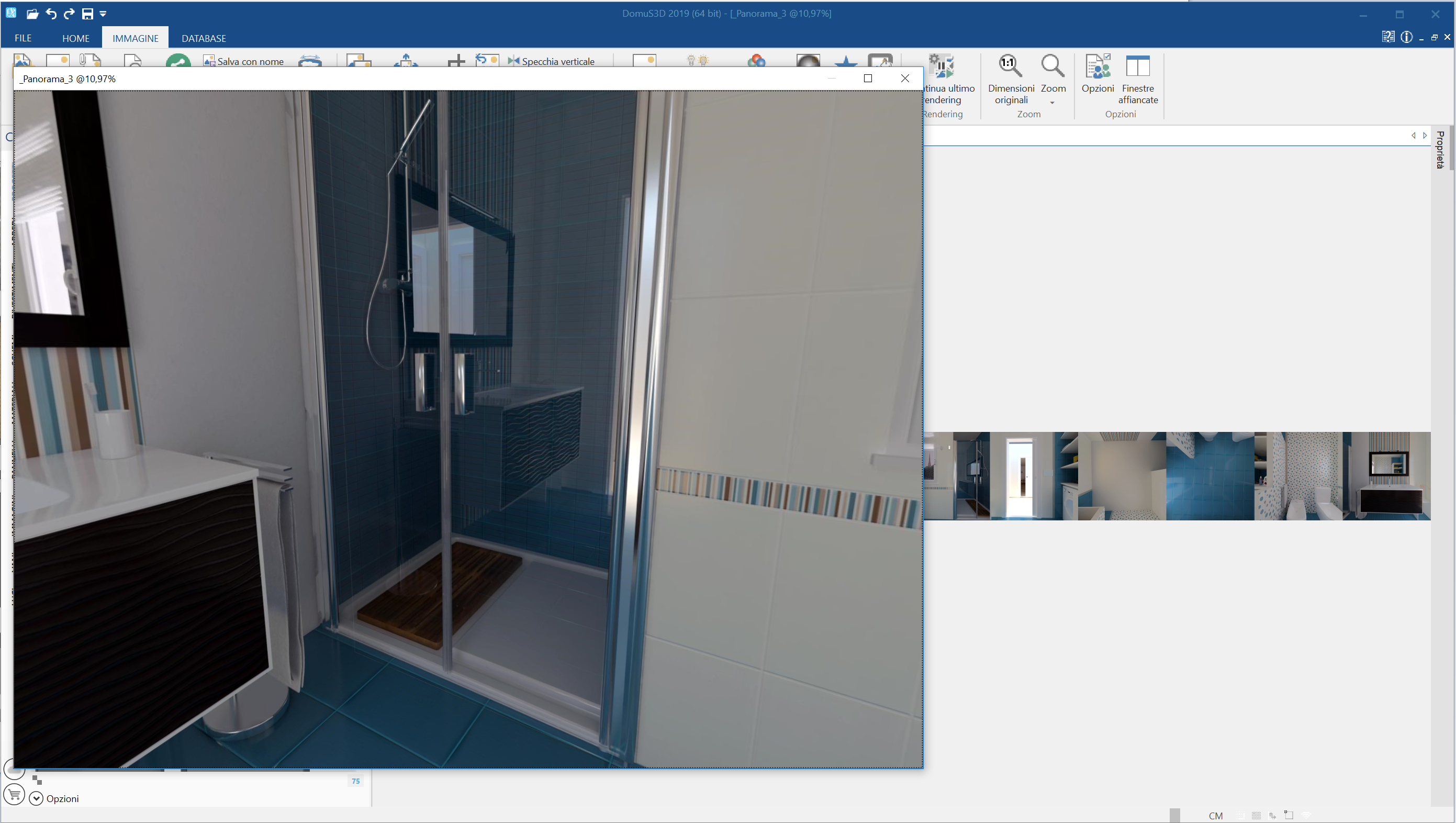 This article is valid for DomuS3D® 2019 and later