From the virtual navigation window, right click on the corner of the shower where you want to apply your tiling. Next, select the Corner -> Tile Shower-Box Corner command: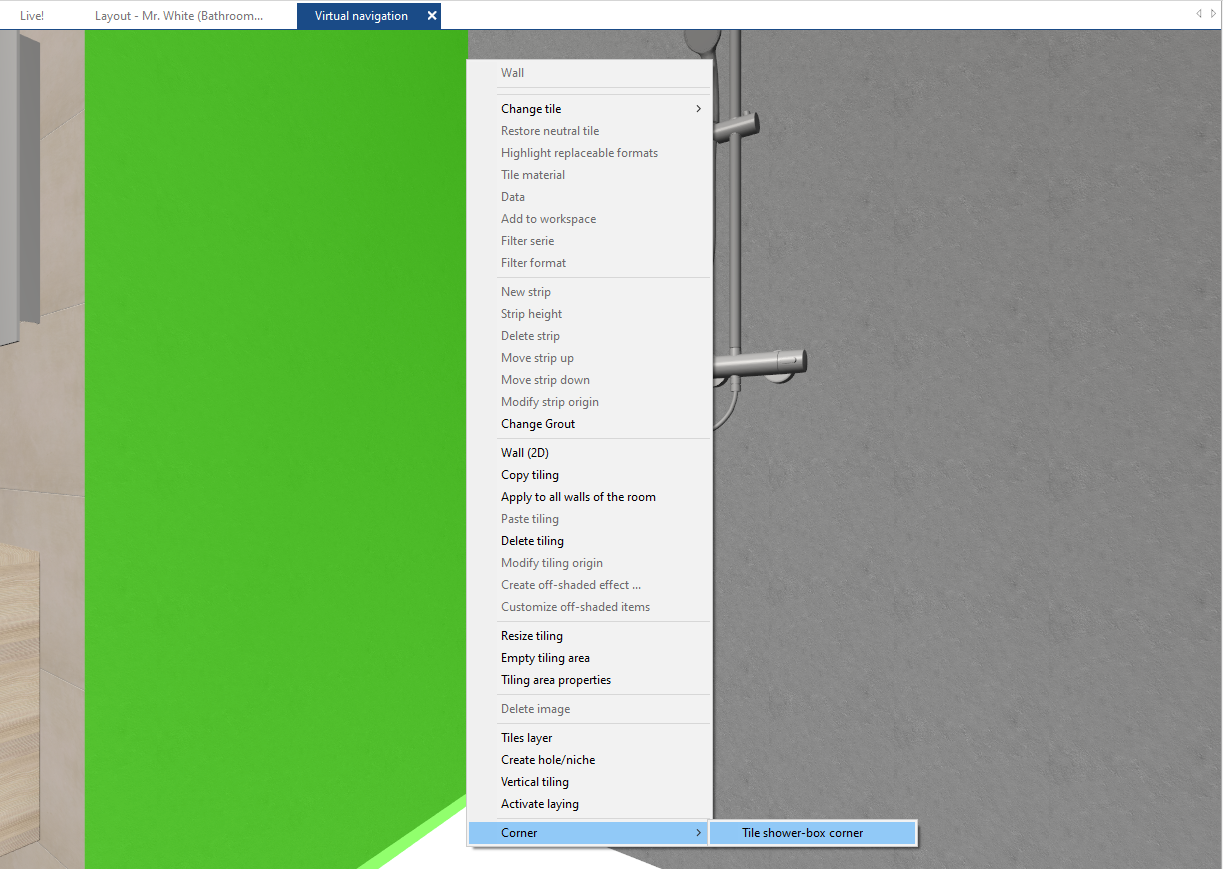 The below window will appear: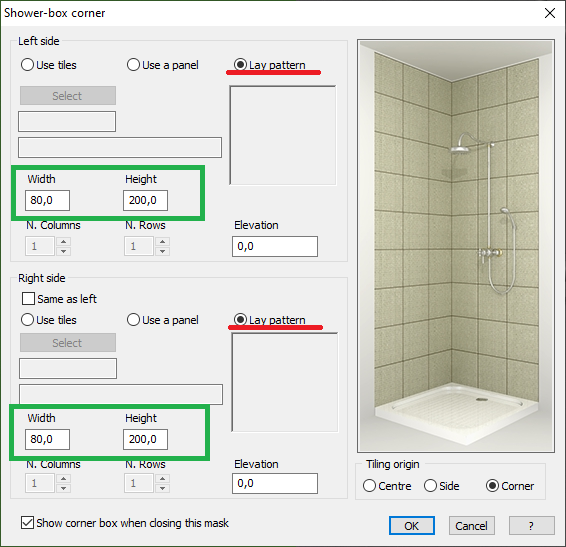 Select Lay Pattern and type the dimensions of the shower area, indicating the size of the left and right sides of the corner.
Once you select OK, the program will create a new tiling area with a default laying pattern.
You can now select a tile to apply from the components window by dragging and dropping it onto the laying pattern.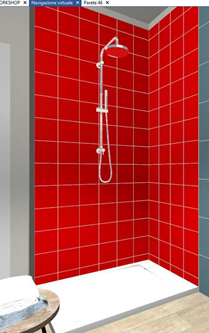 You can also select a different laying pattern from the components window and drag it directly onto the existing pattern. For this operation, you must make sure the apply pattern to entire surface button is activated.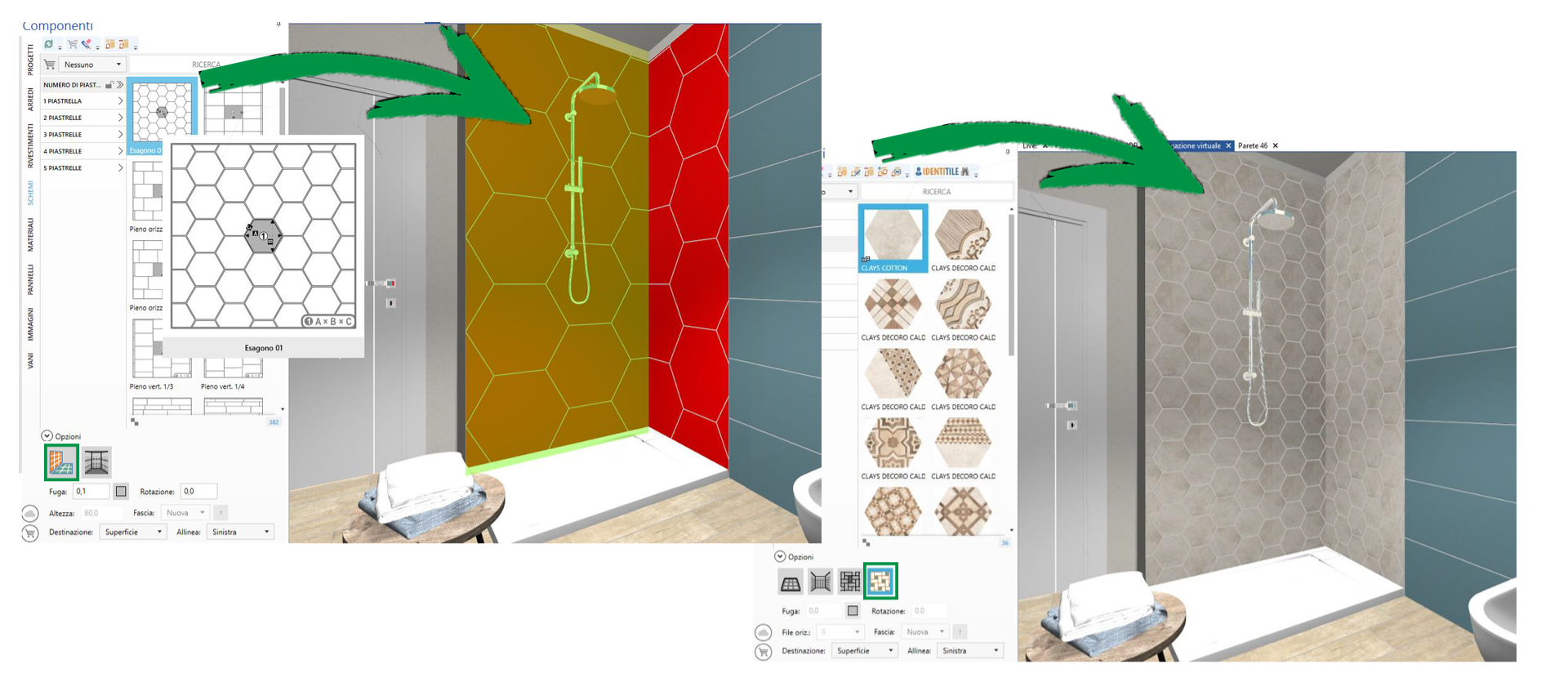 This article is valid for the 2017 version and later.