In order to create a backlit mirror, first make sure that your mirror is moved off the wall by at least 1 cm.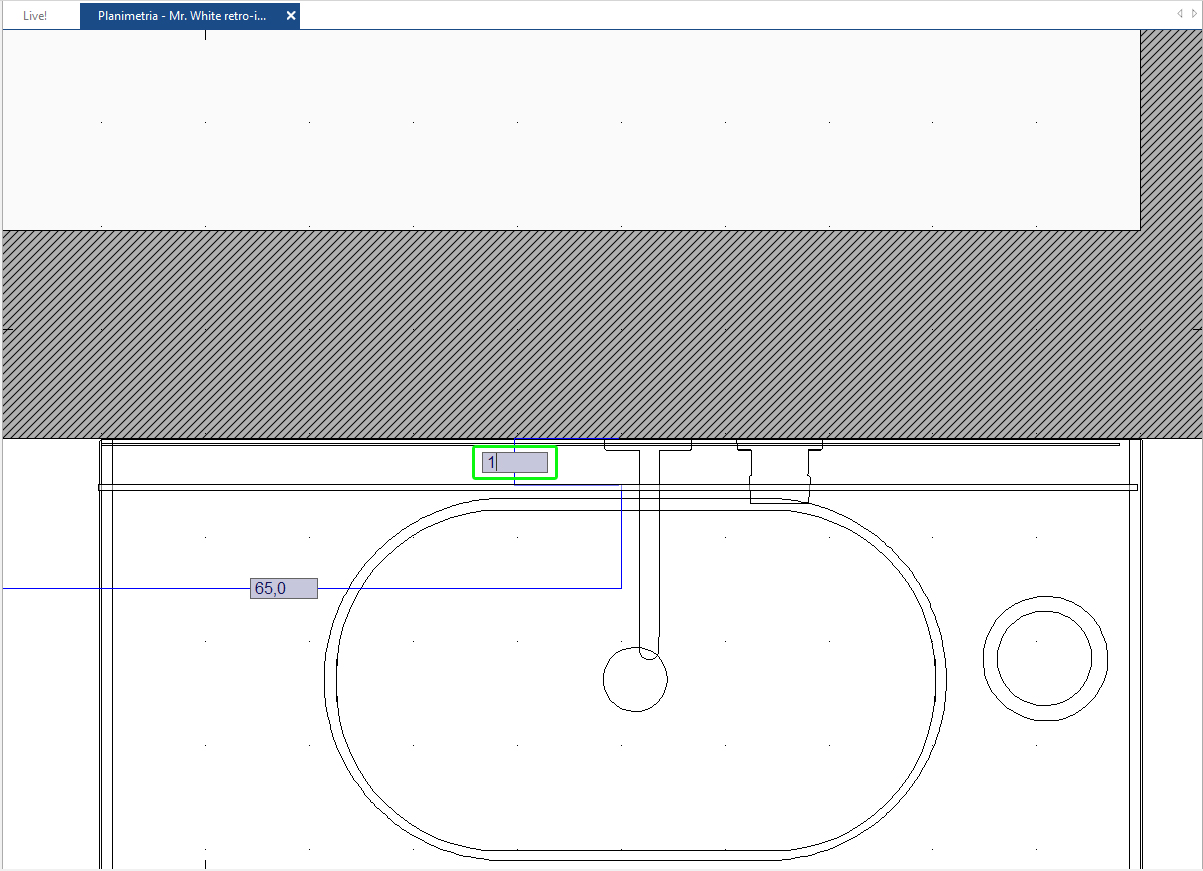 This space, between the mirror and the wall, will contain an object that will simulate the backlight effect.
Create an object that has dimensions that are slightly smaller than those of the mirror and a width of 2 mm. For example, if your mirror measures 100x70 cm, create an object that measures 98x68 cm. Then, position the object behind the mirror at least 2 mm off the wall.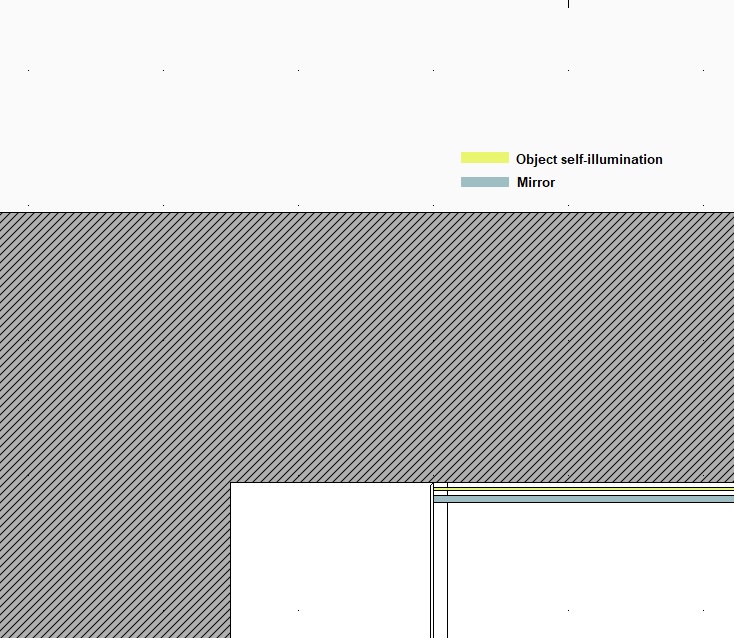 From the virtual navigation window, right click on the mirror and select "hide".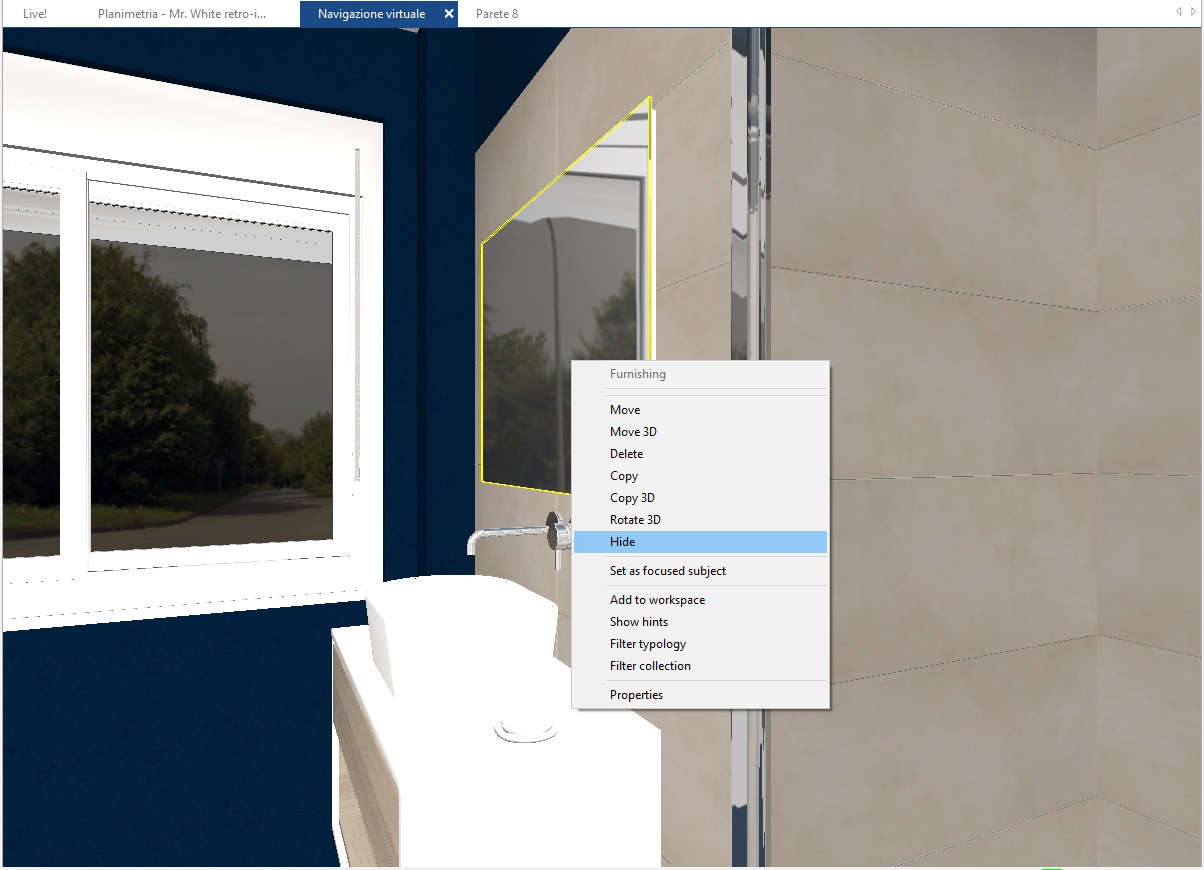 After you hide the mirror, it will be easier to view and select the visible surfaces of the newly created object. Select the self-illuminating material from the Materials tab of the left sidebar and assign it to each of these visible surfaces.

Return to the layout window, right click on the mirror, and select "Show".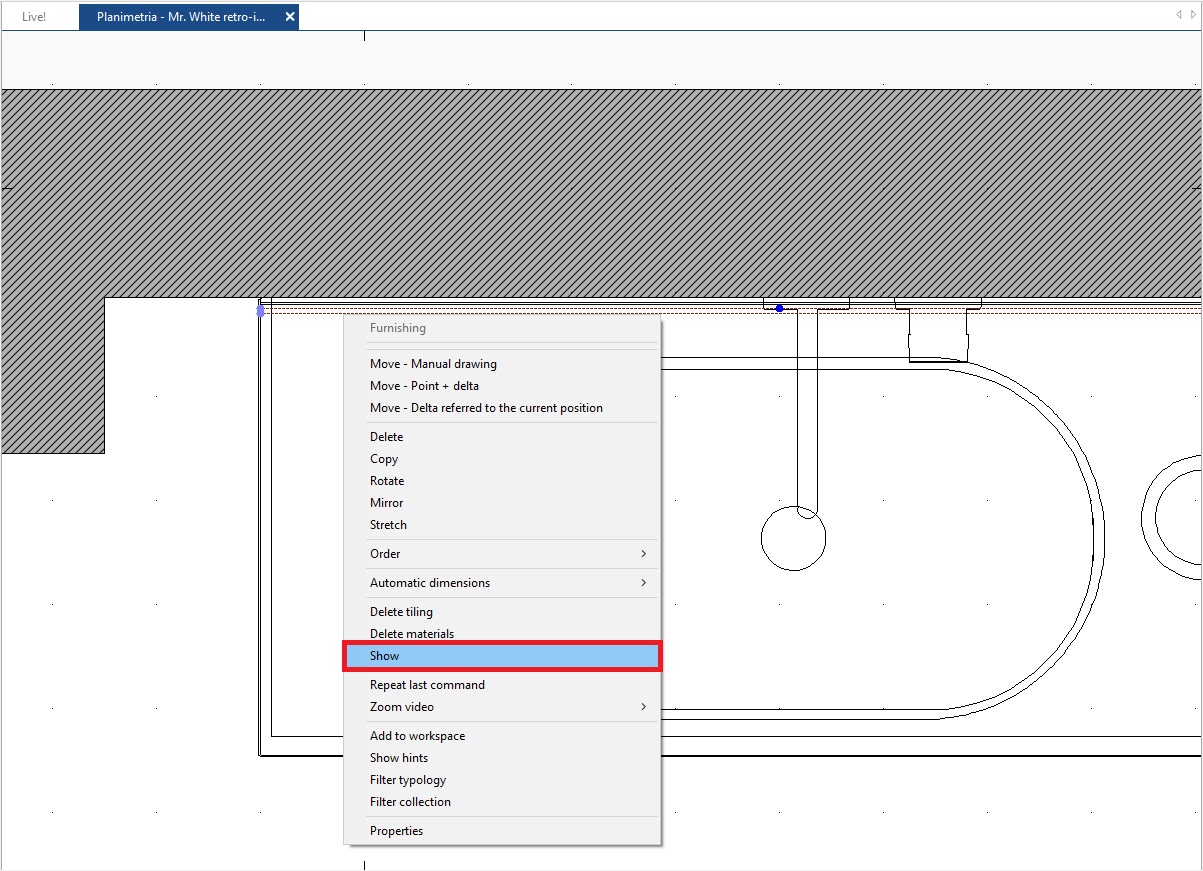 You are now ready to generate a rendering to test the newly inserted backlighting effect.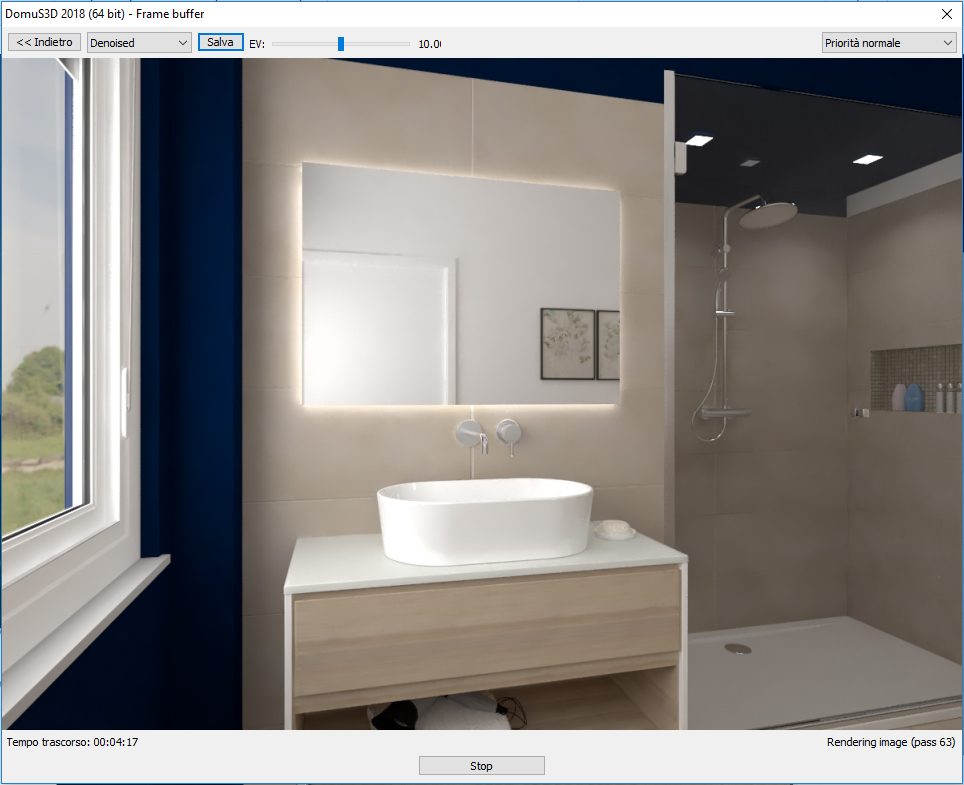 This article is valid for the 2017 version and later.