Right click on the applied floor covering of the room that you want to apply to the other floors and click Extend floor tiling command.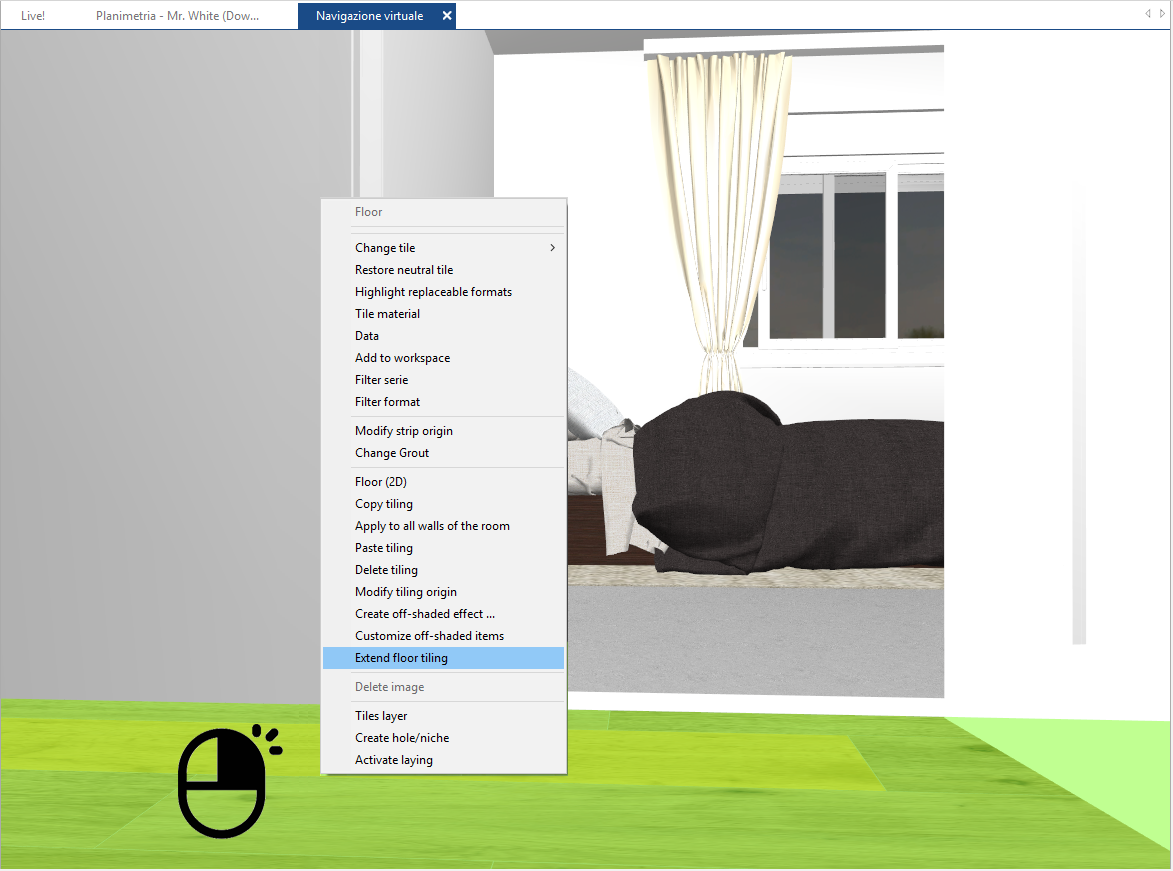 Now, using your left mouse button, click on the areas onto which you want to apply the copied tiling (for example, the doorway and the floor of the adjacent room in the below picture).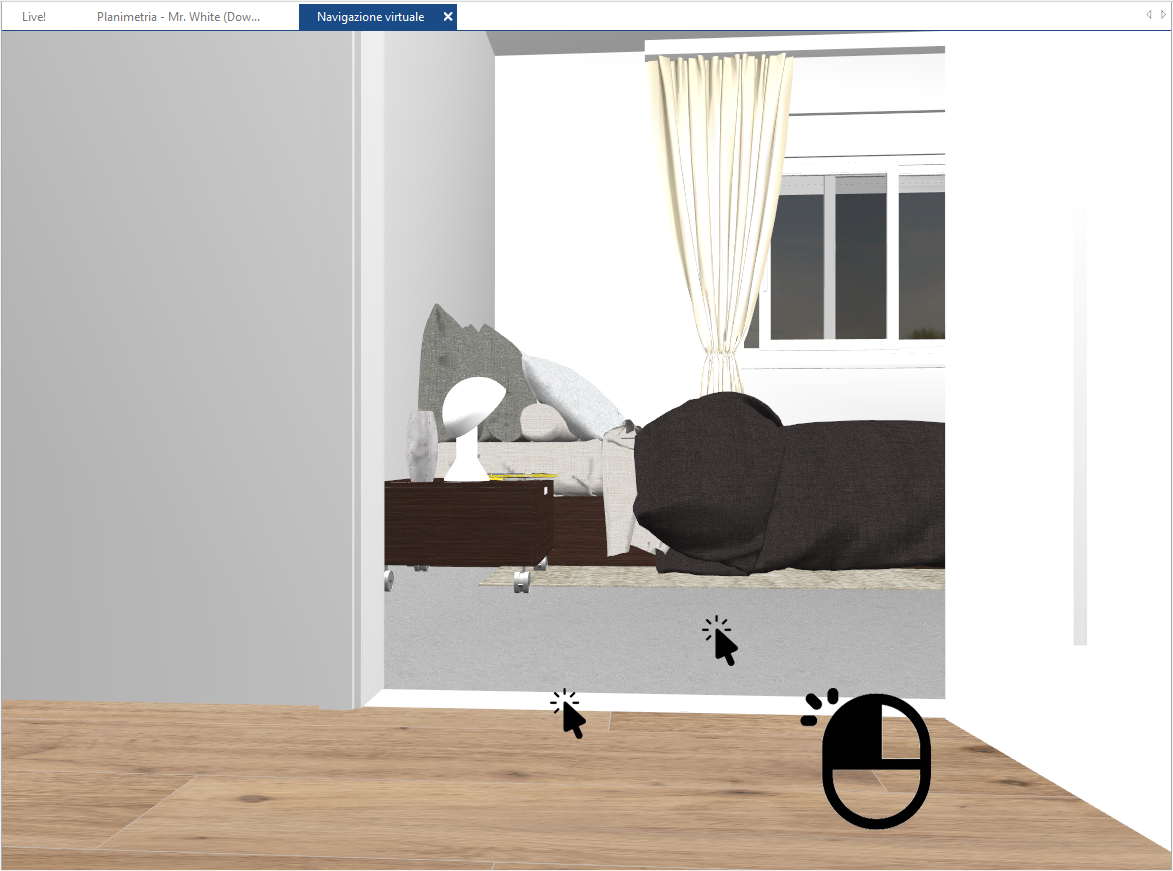 This article is valid for version 2017 and later.