If you want to apply a material, for example, brushed cement, to a part of a wall or a floor, first open the 2D view of that specific surface and then click on the "Tiles Layer" button.

Set the options in the pop-up window to "Lay Pattern" and "Draw".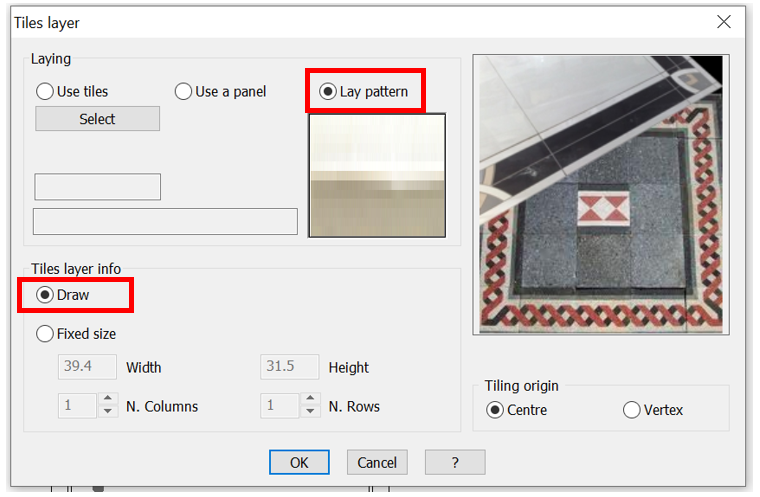 Now, identify the area that you would like to tile by selecting two points that identify the diagonal of the area:
Next, open the 3D navigation window and select the area that you just created with a right click. Once the context menu appears, click on: ''Empty Tiling Area"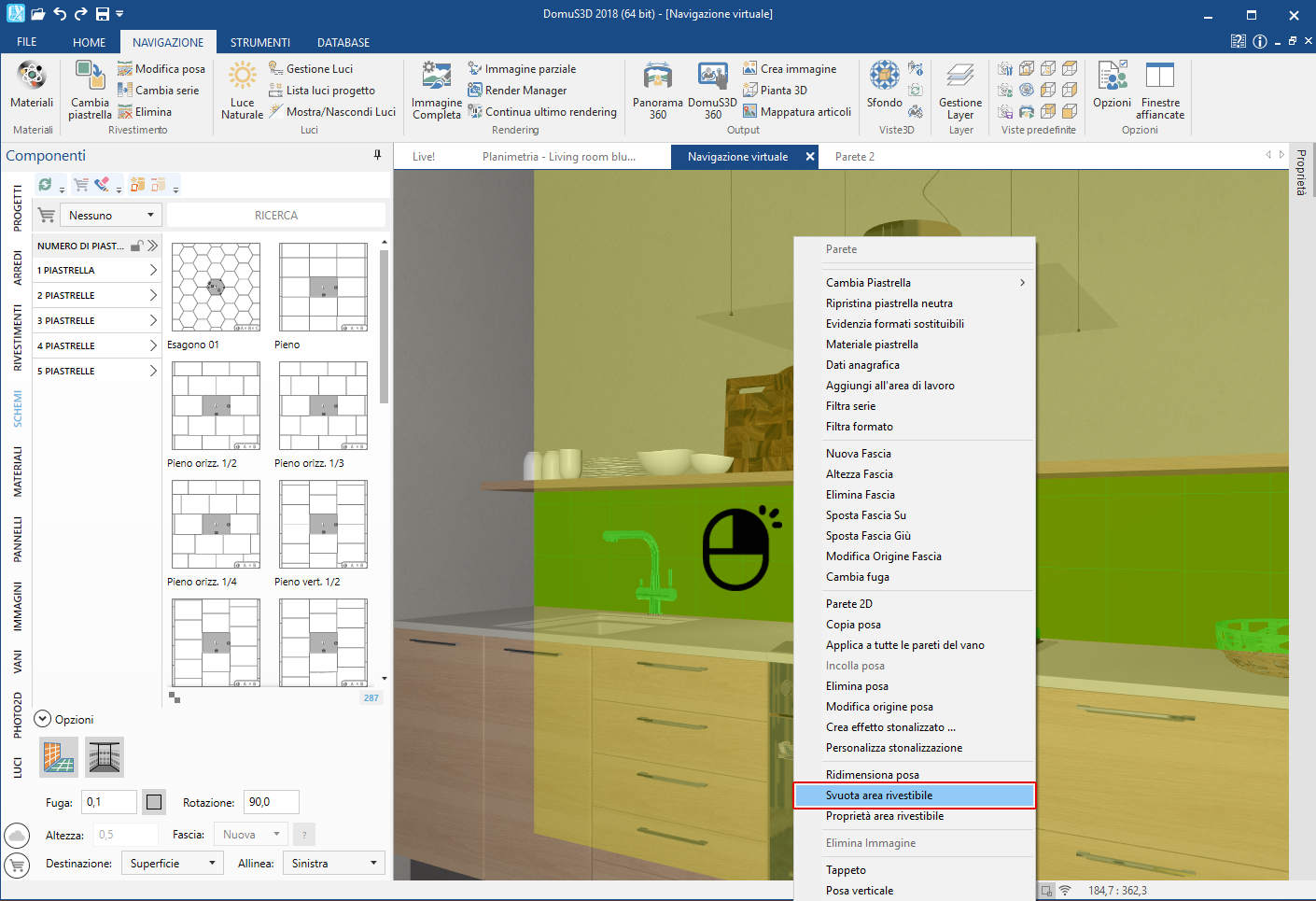 In the materials tab of the components window, search for the type of material that you would like to apply (for example: brushed cement or spatolato) and drag the material onto the empty area. Once you drop it onto the surface, confirm the type of replacement and click OK.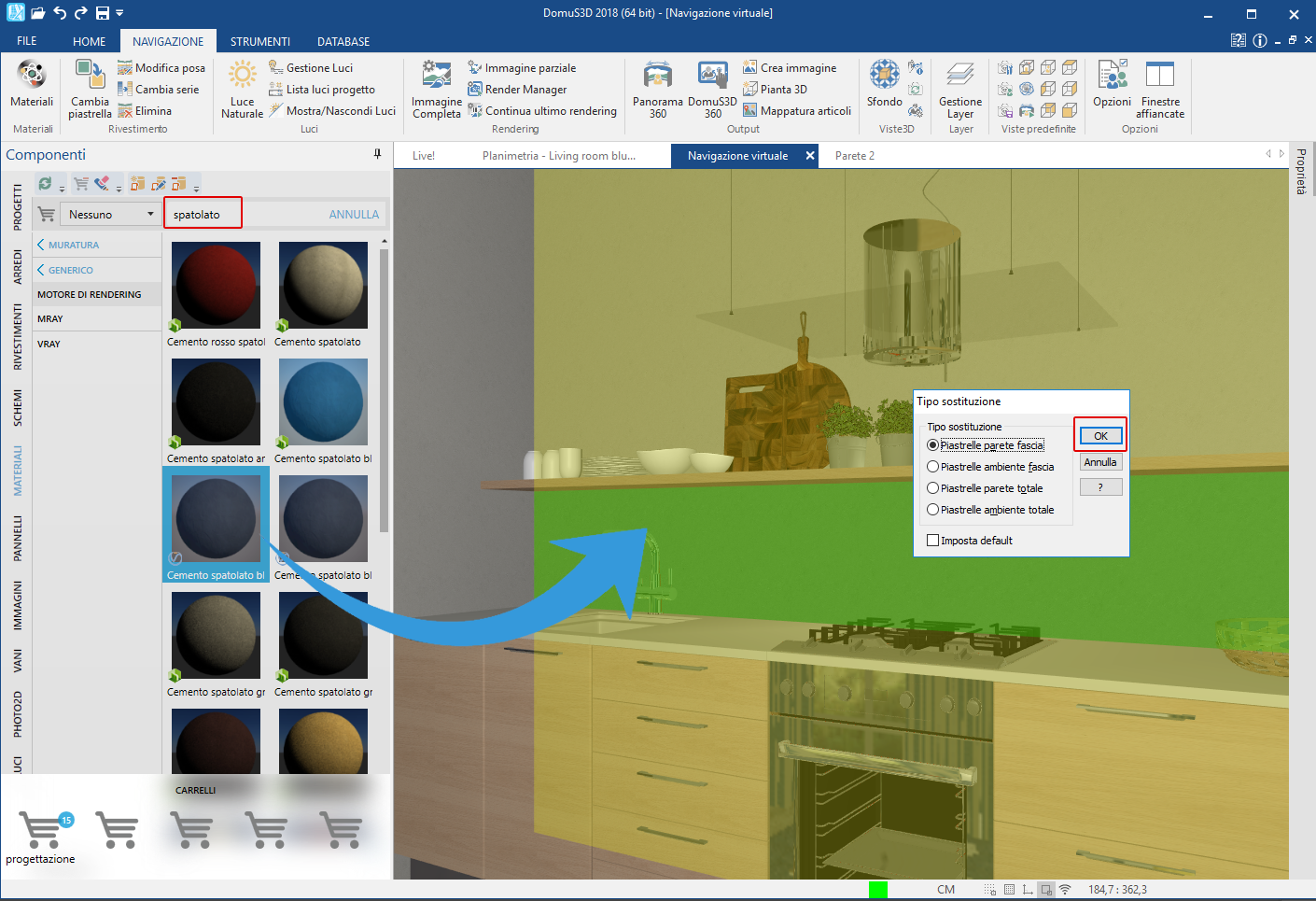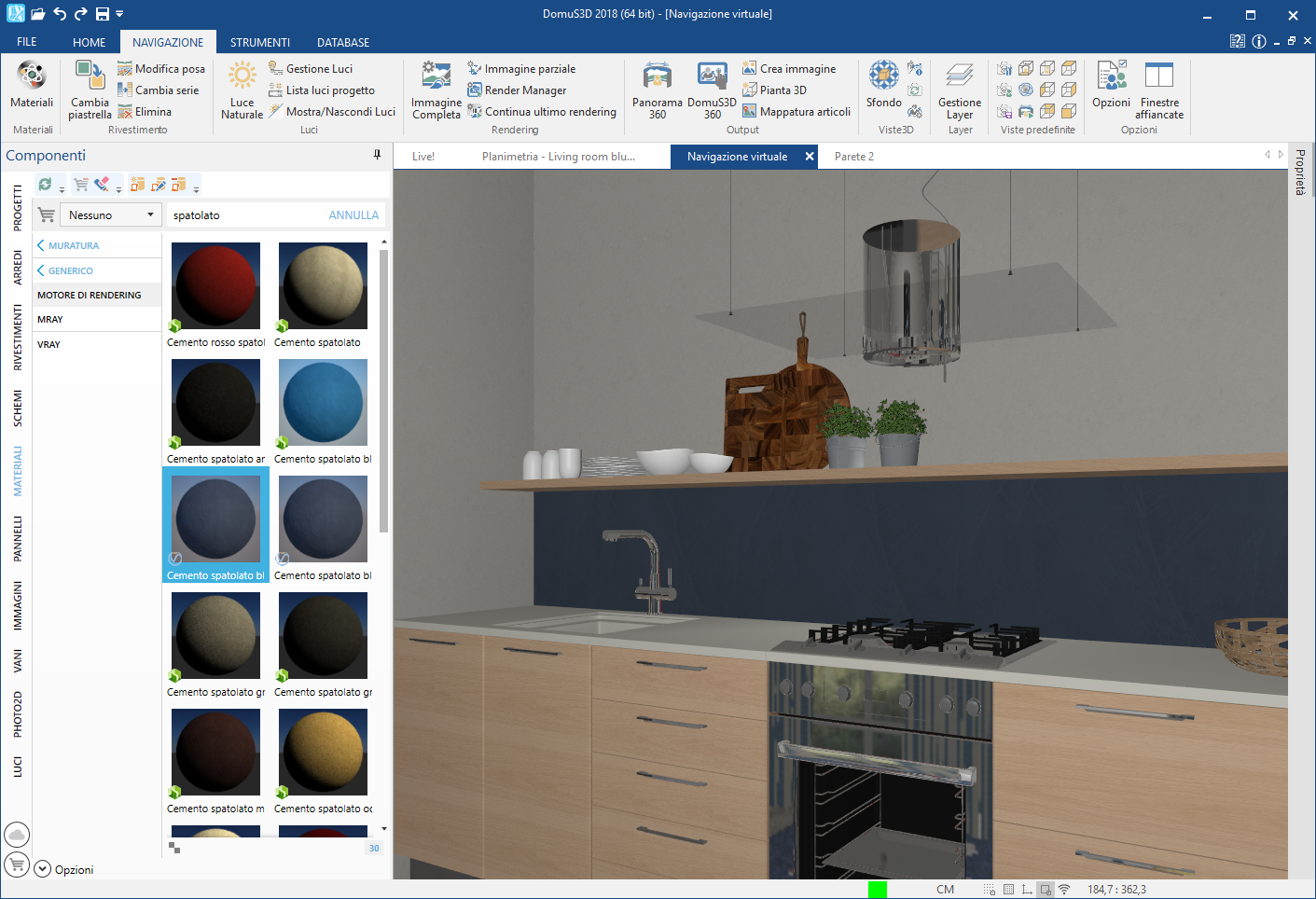 This article is valid for the 2017 version and later