To position a sink on a flat surface, such as a vanity top, hit the H key on your keyboard (H for height) while you are moving the object in your floorplan. Once you hit H, the object will be in standby as the program will ask you to indicate the surface on which you would like to place the sink. Select one of the lines making up the perimeter of the desired surface using your mouse.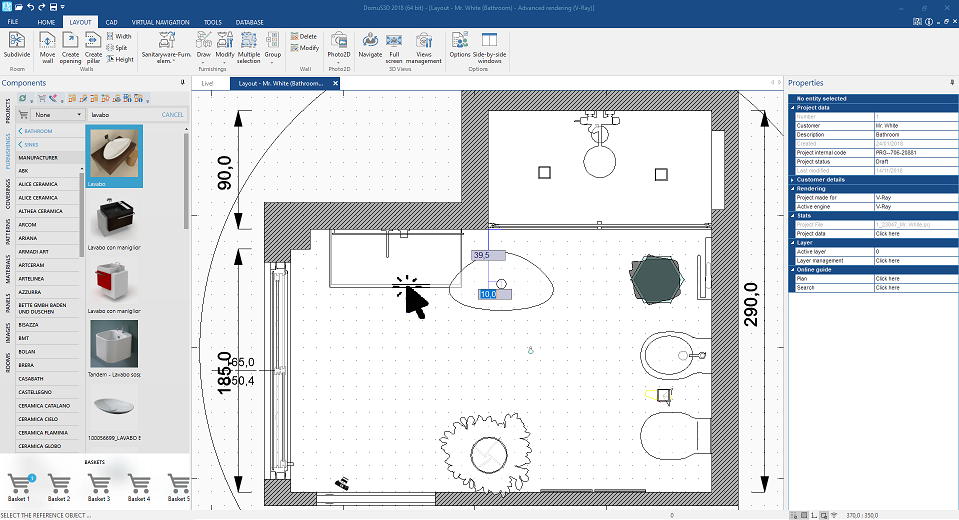 Now, the sink will have the correct height from the pavement and you can drag it to the desired position.
This article is valid for the 2018 version and later.