When you move an item inside the room, the are 2 dynamic dimensions that help you better positioning the item itself, as you can see in the next image.
Those dimensions refer to the distance between the origin point of the furnishing and the nearest horizontal/vertical walls of the room. You can switch between them using the TAB keyboard button
If you want to disable this moving mode, you can press the Space keyboard button (the same button you press when you want to disable the automatic alignment to the wall).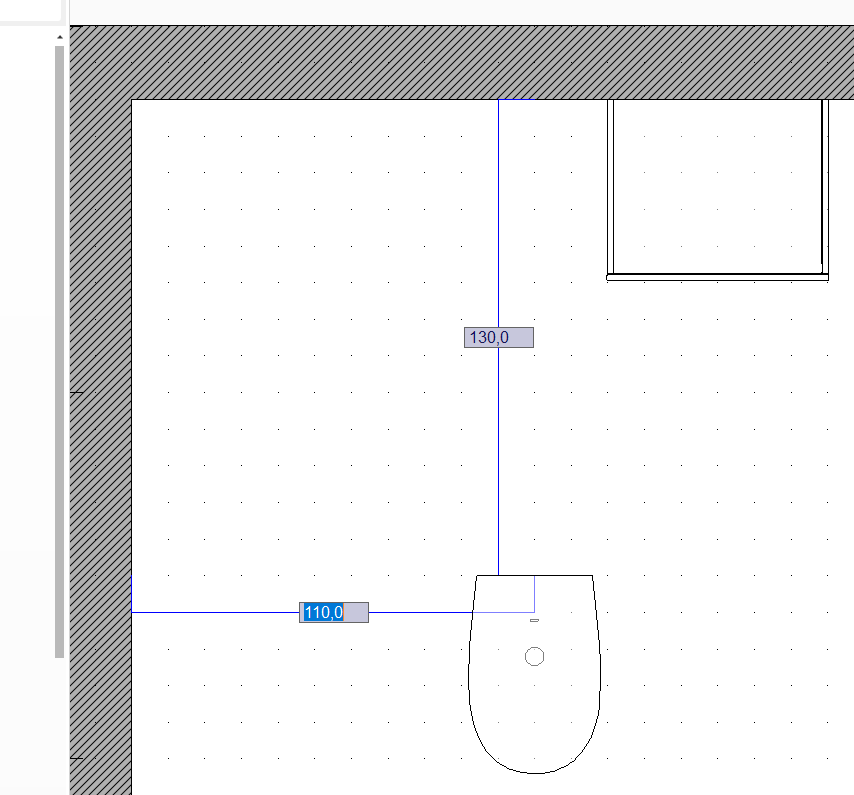 This article is valid for DomuS3D® 2018 and later versions