If you need to change the rotation of an existing tiling, you have to operate in the 2D (Floor/Wall/Surface 2D) window. From the Navigation window, click the right mouse button over the wall (surface) where you want to rotate the tiling: select the command Floor/Wall/Surface 2D.
You will open a window where you can see the wall (surface) in 2D. Click the right mouse button on the tiling you want to orientate, and select command Change tiling direction. You'll be able to align the existing tiles in a different direction both using the left mouse button (quick but less accurate), or writing the angle you want to rotate with and press the Enter keyboard button.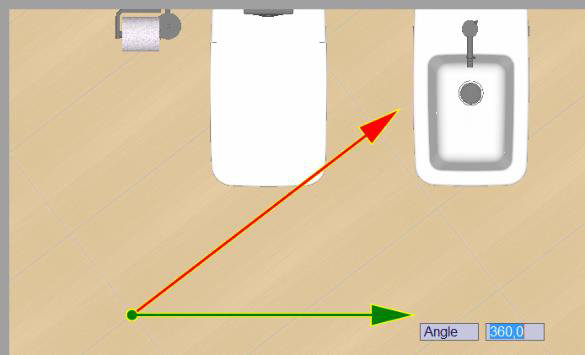 Note: don't be mislead by the command Modify->Rotate tiling available in the Ribbon - WALL section - Wall group. This command allows you to rotate areas that can be tiled (Refer to Tile an insert paragraph, tagged with code KB67).
This article is valid for DomuS3D® 2017 and later versions