When you have a curved wall in your layout, you can change the radius of this curve by using the command Curved Wall -> Radius.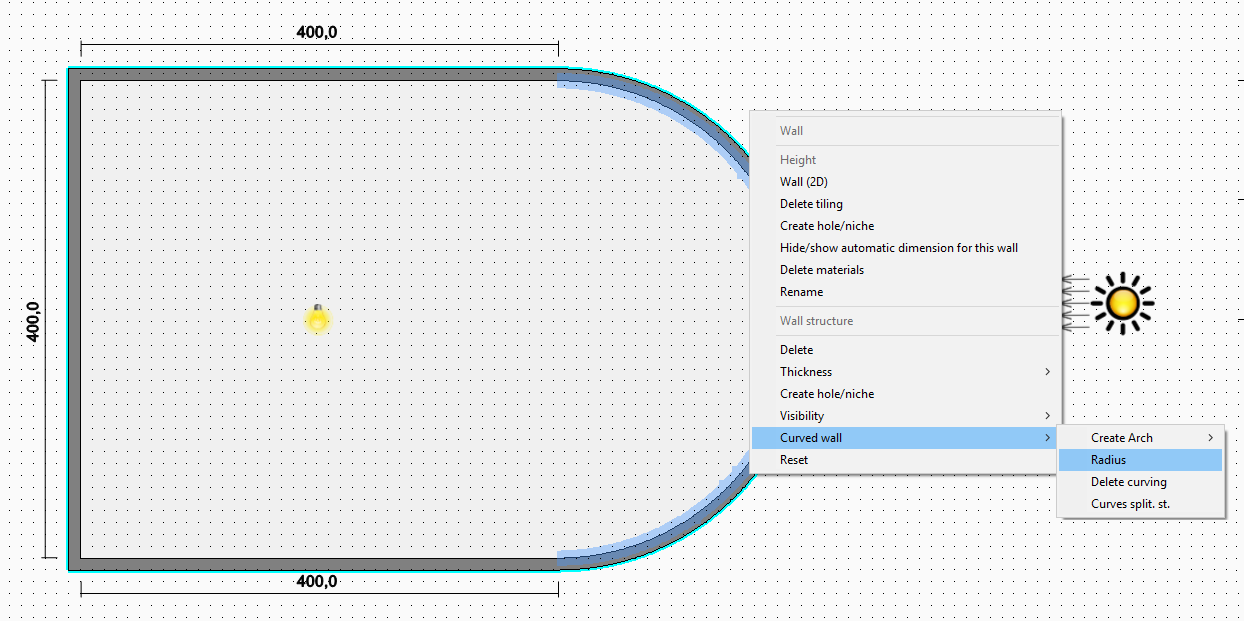 A window will appear which will allow you to change the predefined value of the radius.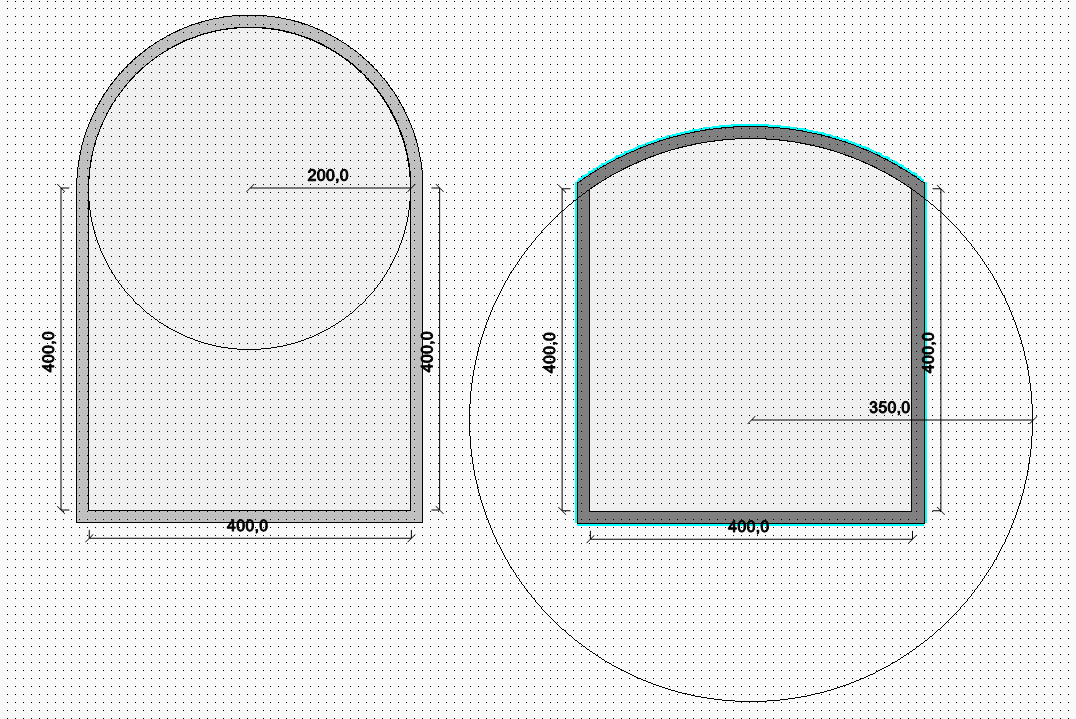 This article is valid for the 2019 version and later.