If you need to process a rendering from the outside of a room in order to better visualize its interior, you must first hide the wall obstructing the view. To hide the wall, right click on it and from the context menu, select the command Visibility -> Hide external walls.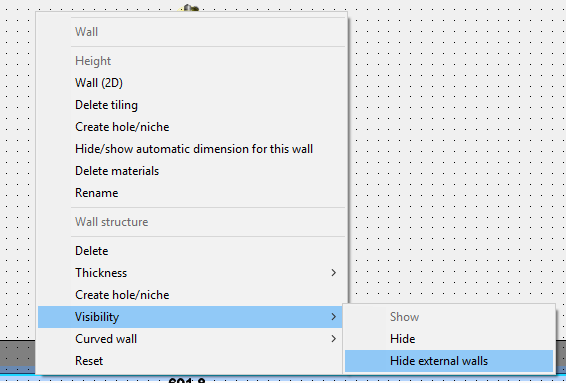 The graphic representation of a hidden wall within the program is with a slightly blurred interior filling, as seen in the image below. With the external walls hidden, they will not obstruct views into the interior of the room when either navigating in 3D or rendering from an external view point.

To restore the visualization of external walls, position your mouse over the wall in the layout window, right click, and select the command Visibility -> Show.
This article is valid for the 2019 version and later.