To delete a wall, right click on it and select "Delete" from the context menu.
If the selected wall does not make up part of the perimeter of the floor plan, you can choose whether to delete only the selected segment or the entire wall.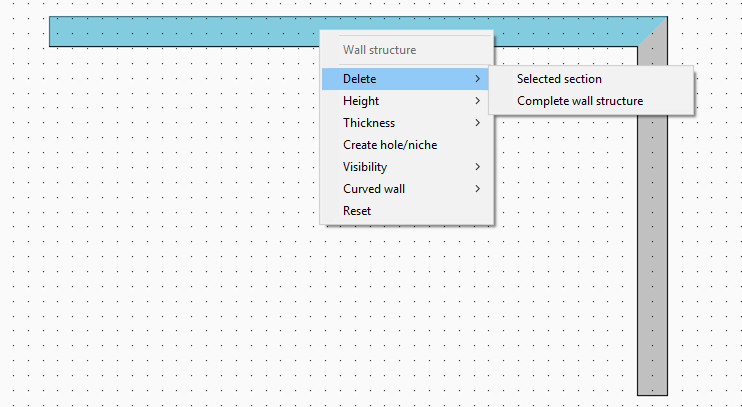 This article is valid for the 2019 version and later.