With Domus, you can easily create niches and wall cutouts from either the Layout window (using the standard method seen in this article) or the 3D navigation window.
From the 3D navigation window, you can use the Opening/Niche button in the "Navigation" tab of the main Ribbon.

This button lets you create openings or niches (depending on the width) on walls, floors, ceilings, and even on objects or other solids present in your project.
Once you click on the above button, the below window will appear. Here, you can create your niche or opening by either indicating Fixed size and inserting the precise measurements into the appropriate fields (to create a hole in the wall, check the box on the right), or by drawing it freely in the 3D navigation window by clicking the Draw option.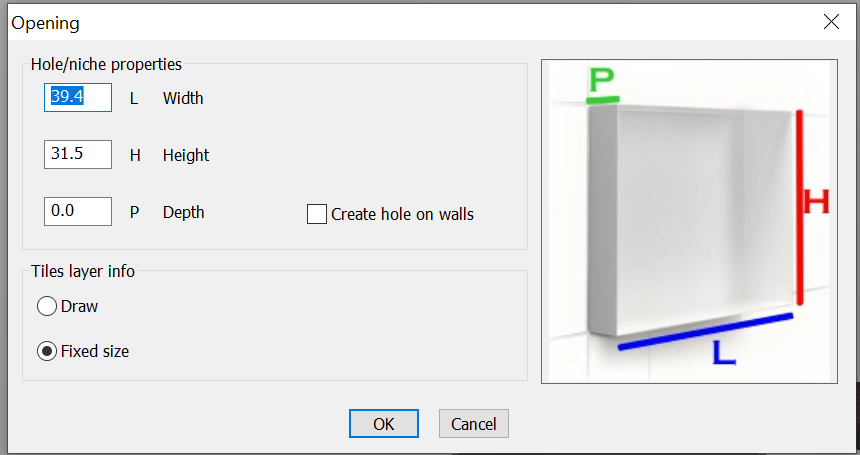 Once you've indicated how to create the niche/opening, DomuS3D will let you place or draw it in your project.
See this article here to learn how to create holes on the ceiling or floor!
This article is valid for the 2019 version or later.