You can apply a custom background image to view through the doors and windows of your project. This could be, for example, your own photograph or any image found on the internet.
In the layout window, right click on the desired opening and select "Background Image".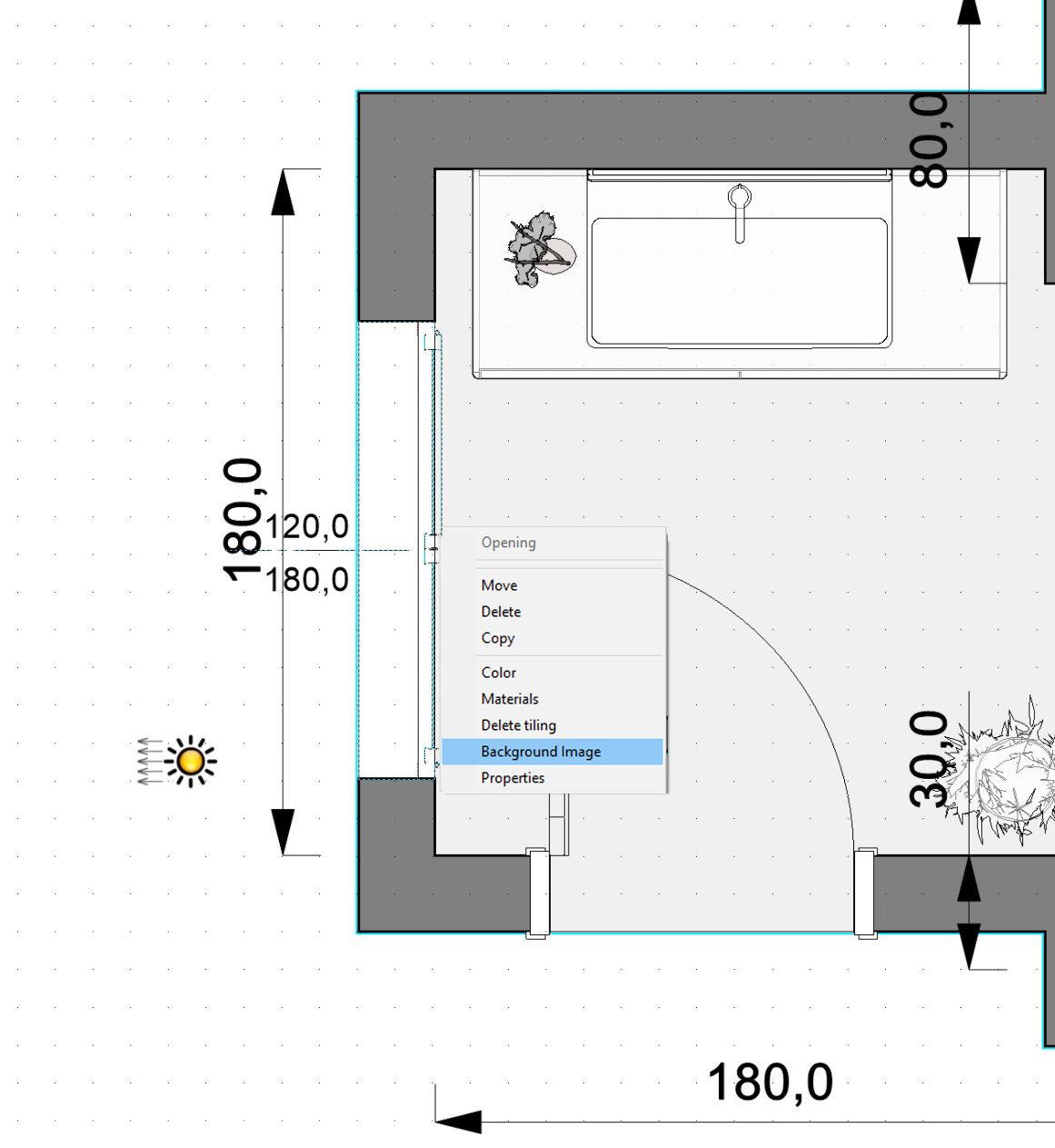 Select an image to apply as your background. Once you've selected the image, you can change its scale and its vertical and horizontal alignment.
The "Exposure Value" lets you adjust the brightness of the image, which should be balanced to achieve consistency between the brightness of the background and the rest of the scene.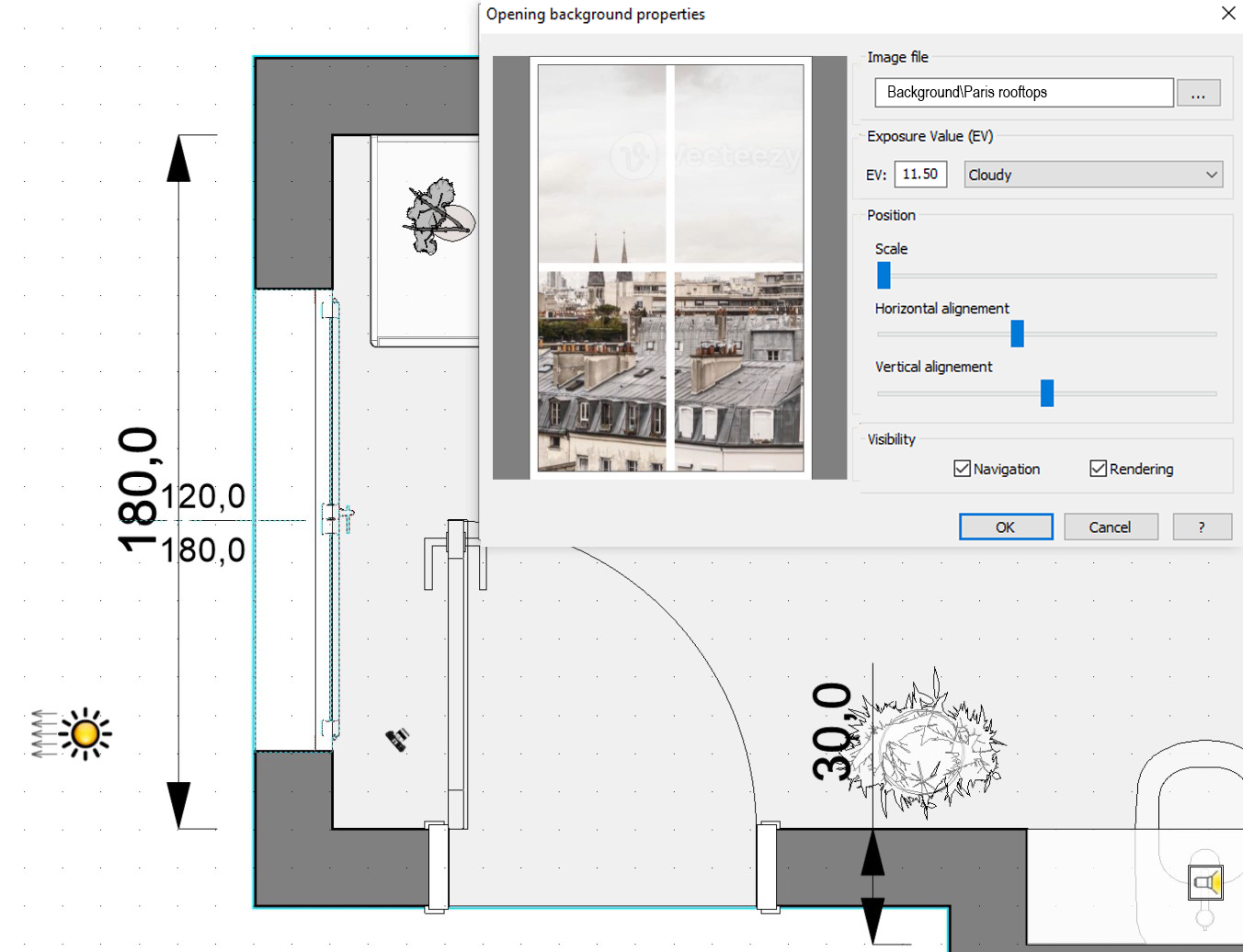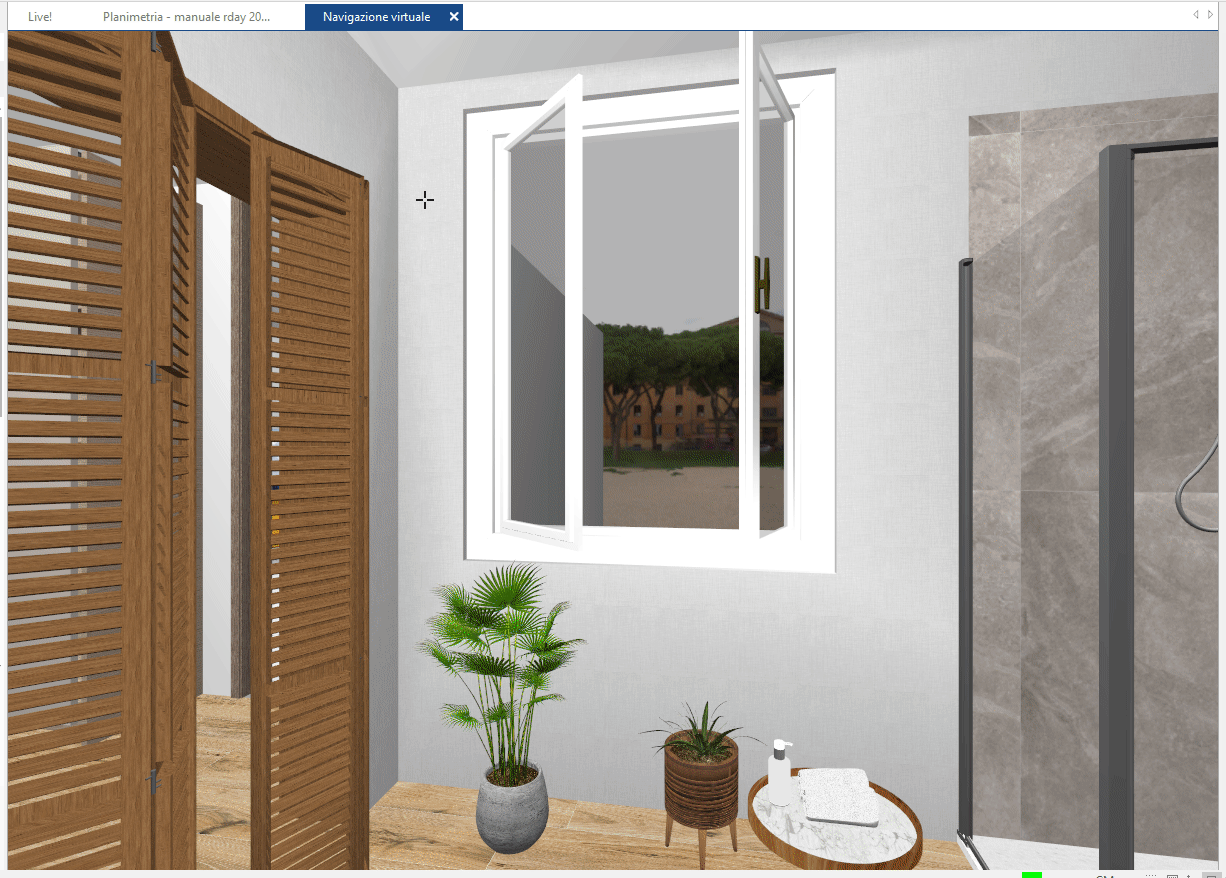 The operation can be carried out on interior doors to create the effect of multiple rooms within your project.
.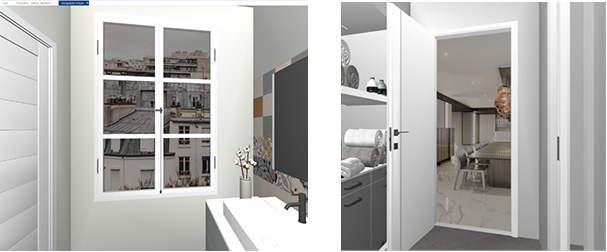 For more information on this feature, see this video.
It is important to note that the use of a custom background image does not substitute nor emit any illumination; it is therefore necessary to take into consideration and adjust the various light sources in your scene.
That said, it is recommended to use custom background images in combination with natural light (sun and sky) or spherical HDR backgrounds. . Click here to read the article and learn more about inserting an HDR background in your project.

If you want to delete a background that you previously applied, right click on the opening and select "Delete background".
This article is valid for the 2021 version and later.