Background images produce light within your scene. In DomuS3D, there are two types of background images:
-Non HDR Backgrounds
-HDR Backgrounds with Dome Light
(for information on how to insert a background into your project, please see this article).
HDR backgrounds can be recognized by the indication in the bottom left below the the image: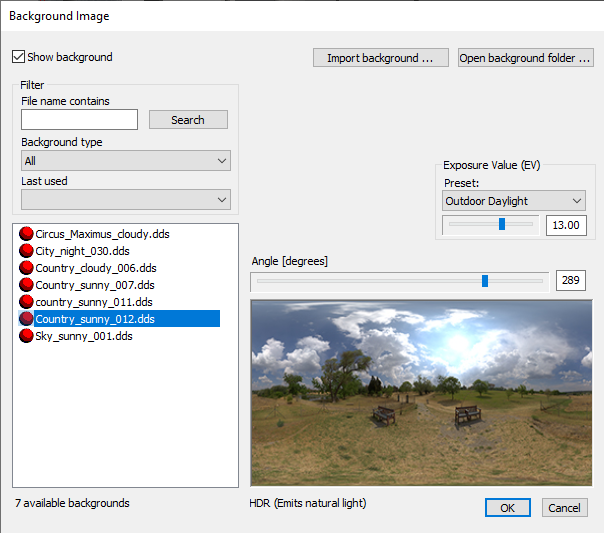 HDR backgrounds are much more realistic, as they envelope the entire scene in the actual light present in the background scene, with all its data regarding brightness, luminosity, and shadows. HDR backgrounds can be rotated so that the sunlight can enter into our room, through a door or window, in a variety of ways. In post-production, this light is listed as DOME and can be adjusted.
You can check in the Live! page whether you have downloaded all the HDR backgrounds available.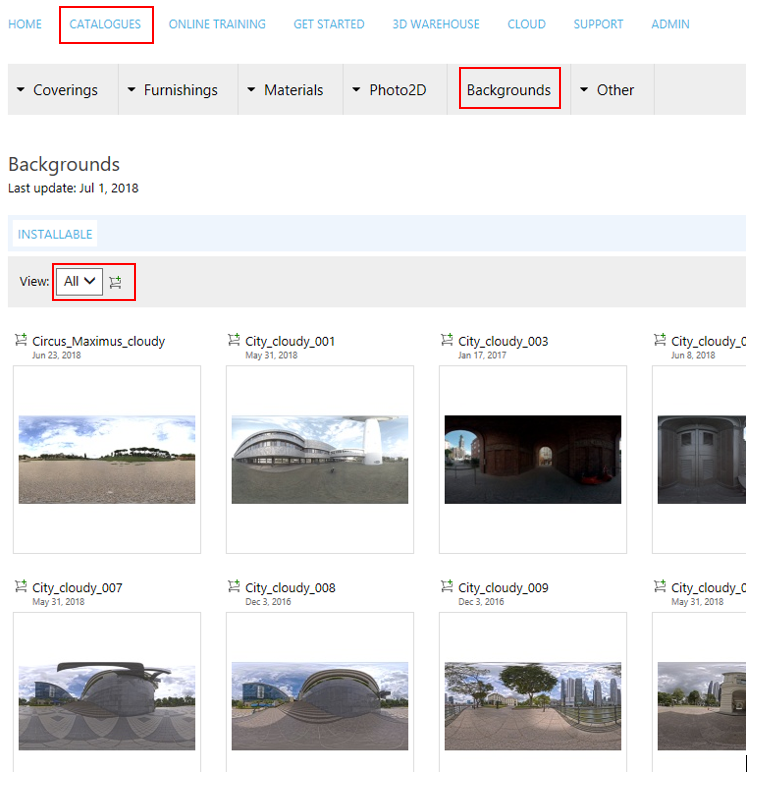 Here are a few examples of renderings with HDR backgrounds and non HDR backgrounds: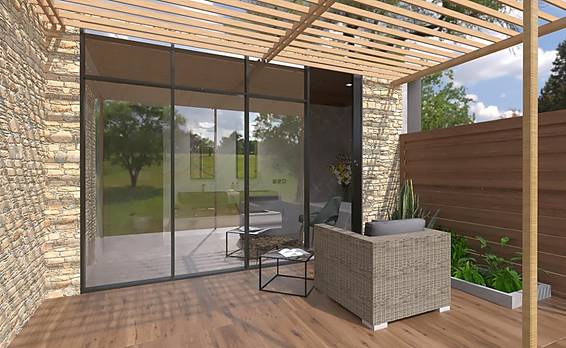 Exterior with HDR background; can be edited in post-production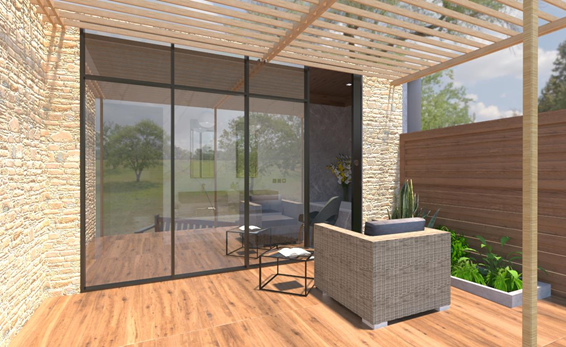 Exterior with non HDR background
This article is valid for the 2018 version and later.