With the introduction of V-Ray 6, it is possible to insert procedural clouds in rendering that use the sun as a light source, and not an HDR background. Procedural clouds allow you to recreate the effects of a cloudy sky and choose their quantity and density, choosing whether to create a sky that is more or less cloudy, and allowing for a more precise management in the overexposure of backgrounds.
If you position clouds in front of the sun, they will reproduce real shadows (just like in real life, shadows in a standard room will be quite subtle as they are far away and the effect may not be as noticeable as desired).

NB. Clouds will not be visible in navigation but only in renderings.

Example of a rendering with procedural clouds.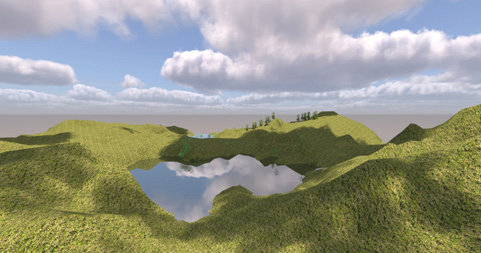 To activate this feature, select the "Natural Light" command from the main ribbon.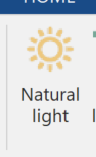 Then, scroll down to the "Clouds' section and check the box next to "On".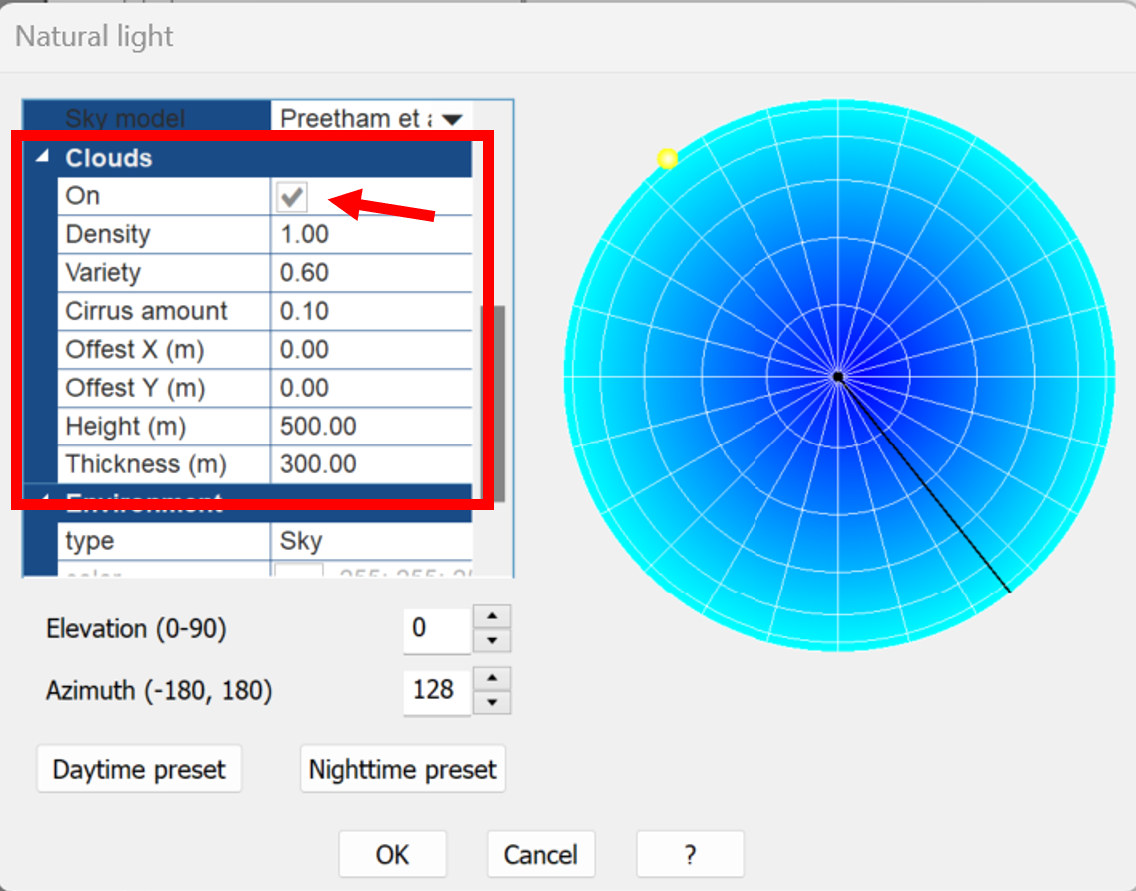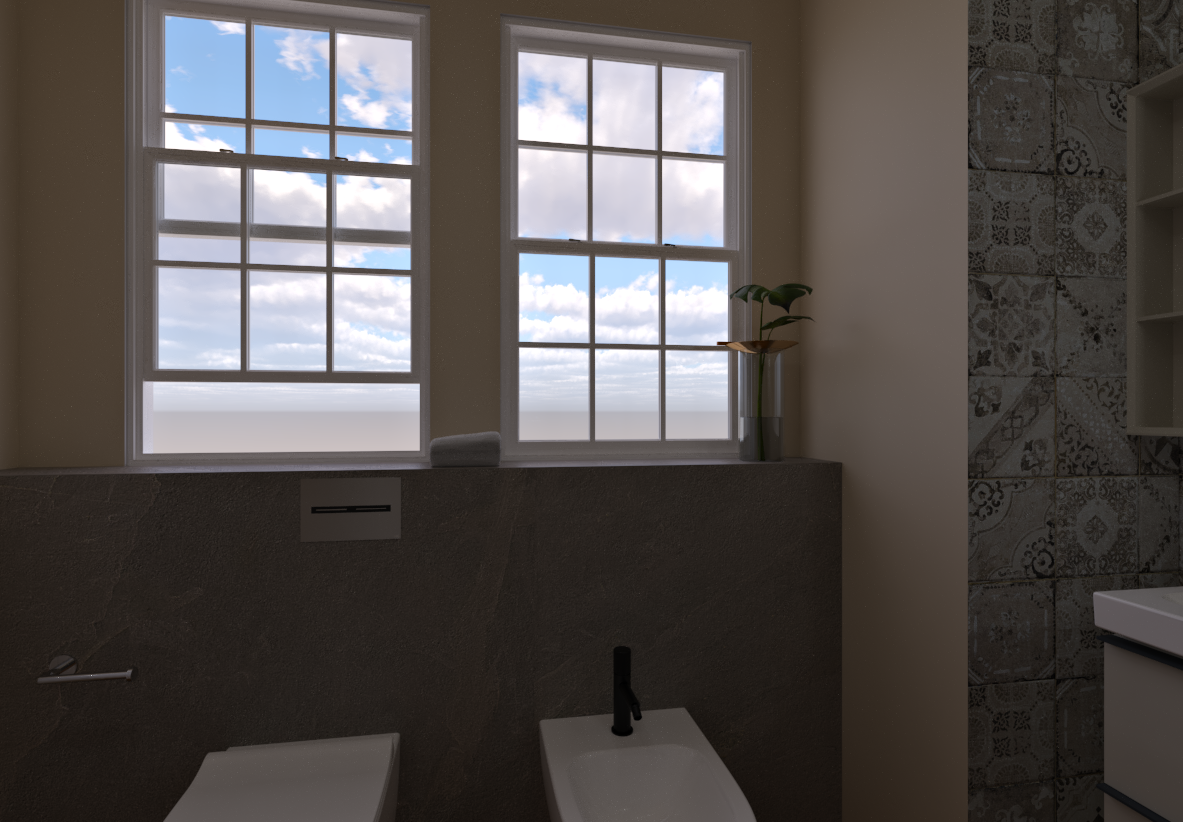 Let's take a look at the parameters for this feature:

Density: Adjusts the density of the clouds and the types of cloud layers. A value of 1 will fill the sky with clouds and create a cloudy effect.
Variety: This adjusts the variety of cumulus and stratus cloud types.
Cirrus amount: The maximum value of 1 will fill the sky with cirrus clouds. As this value is lowered, this type of cloud will be decreased. A value of 0 will mean there will be no cirrus clouds.
Offset X, Y: Moves the cloud system along the X and Y axes.
Height: Height position of the clouds.
Thickness: Lower values make cumulus and strattus clouds thinner, lighter, and more transparent, while higher values will create more full and heavy clouds.

It is possible to use procedural clouds with Spherical Backgrounds (NON HDR).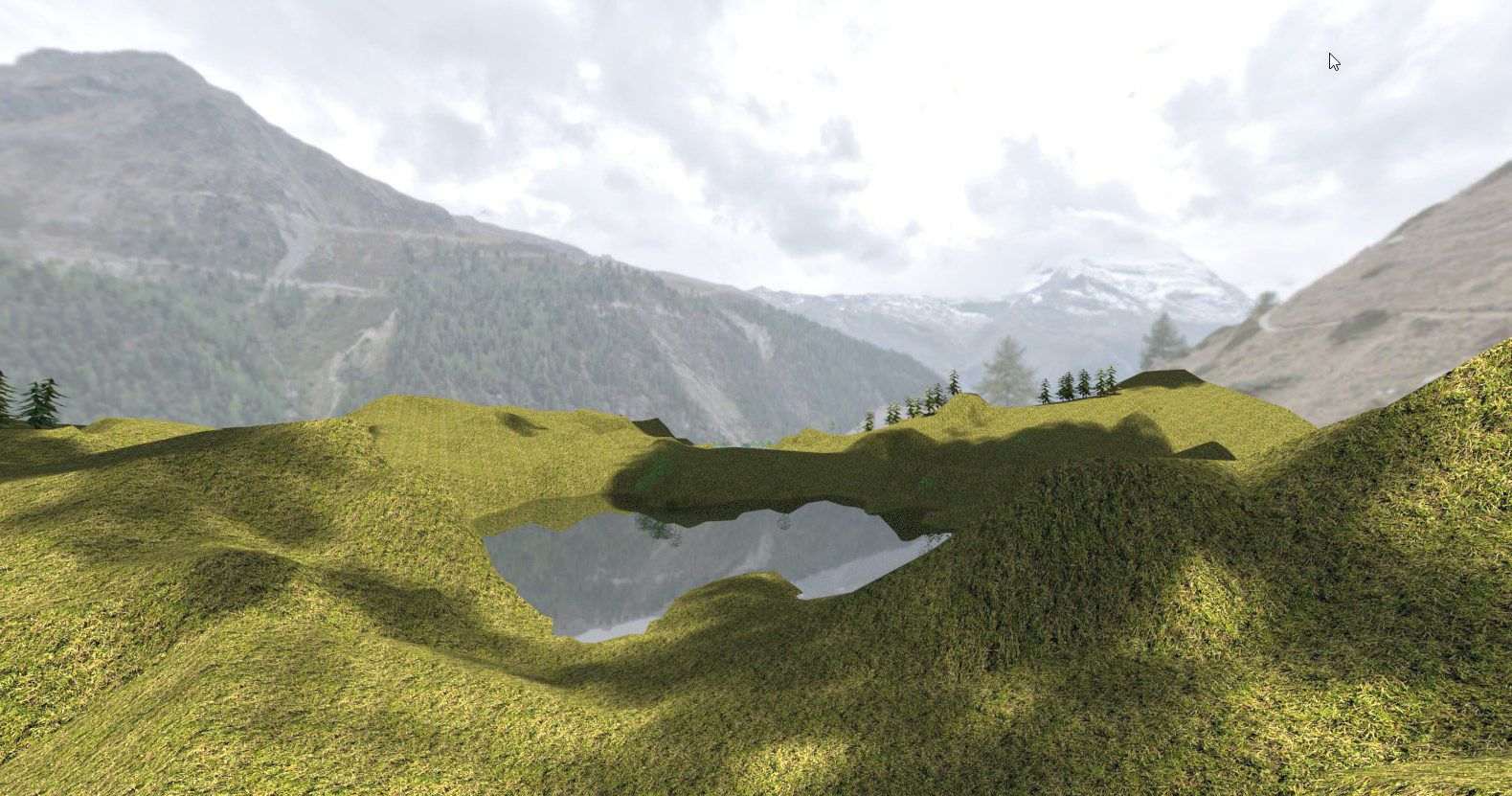 You can read more about the parameters for procedural clouds on the Chaos Group website.
This article is valid for the 2023 version and later.