DomuS3D lets you create a "walk-through" virtual tour of your project, both inside and outside of rooms.
To create a virtual walk-through (with the same graphic resolution available in the 3D navigation view), follow these steps:
1. In the layout window, draw a path with lines, arches, circles, and curves (do not use a polyline) for your virtual tour to follow. Your bath can either be one-way or a loop.
2. Right click on the current view (camera icon) in the room and select Link Path. Then, select the path that you drew in step 1.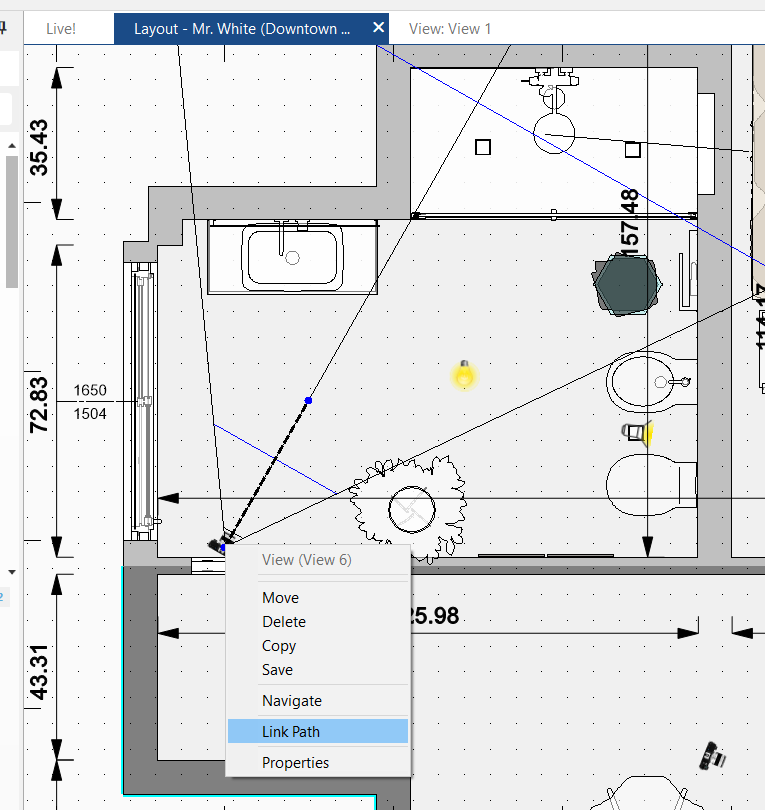 Right click once more on the camera icon and select the command Edit Path. The window below will appear where you can adjust the settings relative to the virtual tour that you would like to create.
The settings for your virtual tour are the following:
- Target: This sets the focal point of your virtual tour. You can select either Fixed Point, which will keep the camera focused on a single point as it moves along your path (recommended for circular or arched paths) or Tangent, which will move the focal point relative to the path that the camera follows (recommended for linear or curved paths).

- Eye Elevation Curve (EE): this allows you to change the elevation of the camera as it moves along the path.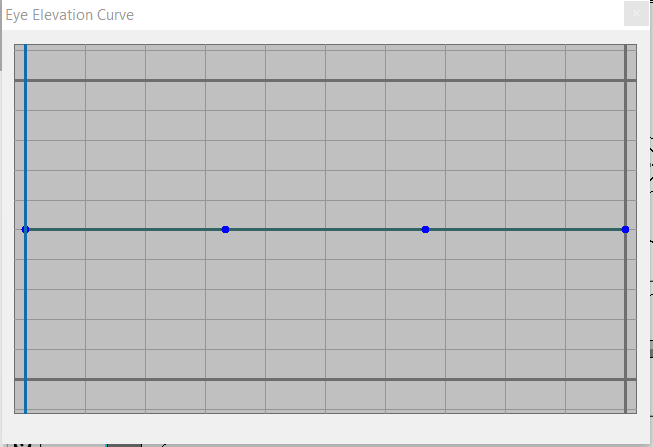 - Eye Speed Curve (ES): this lets you adjust the speed of the camera as it follows the path.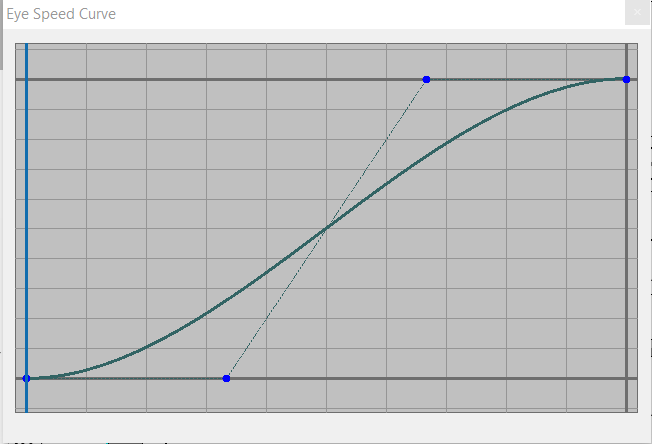 - Animation Duration: this is the length of the virtual tour in seconds; adjusting the length will change the speed with which the camera moves along the path.
- FPS: Photograms per second
With the slider at the bottom of the window, you can preview the movement that your camera will follow along the path.

Once you have adjusted all of the settings, close the Edit Path window. To see the preview of the virtual tour, open the virtual navigation window and click on the Views Management button

A window listing all of the saved views of the project will appear. The view associated with the path will be identified with blue writing in bold.

Select the "animated" view and the view will be set to the initial viewpoint of the path.

Now, hit the play button to launch the virtual tour, and the stop button to stop the camera. To save the video, hit the save button.

If you save your video, be sure to set the desired codec and resolution.
This article is valid for the 2017 version and later.