In the case that you need to draw two walls with a non-right angle between them (either acute < 90° or obtuse > 90°) and the measure of this angle is unknown, you can use the measure of the diagonal at a distance of one meter to correctly draw the layout. The diagonal at one meter is obtained by measuring the distance between two points placed at one meter from the corner: one point is placed on the existing wall and the other is placed on the new wall that is being drawn (see the figure below).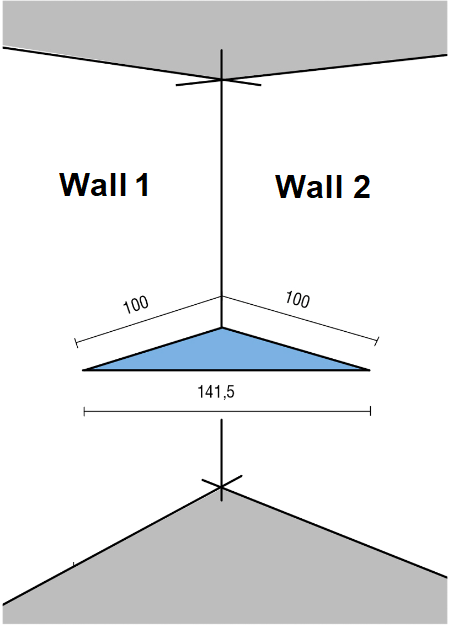 Using the command New Wall, click the right mouse button and then select the 1 mt. diagonal command from the context menu. Specify the length of the diagonal and the length of the new wall in the pop-up window. It is also possible to specify the rotation type (clockwise or counterclockwise).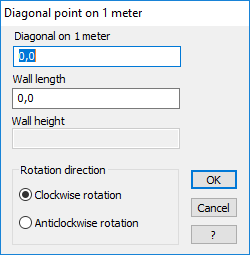 Once the correct lengths are specified and checked (if the numbers are not correct it is not possible to complete the operation), DomuS3D will draw the wall.
This article is valid for version 2019 and later.