Let's consider the floor plan shown below (dimensions shown in meters).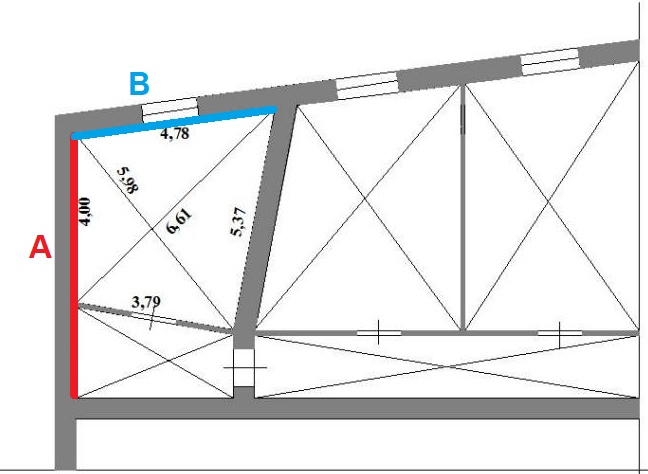 In this case, we know the interior diagonals and the lengths of the walls.
To construct this floor plan, after having drawn the first vertical wall on the left using the command New Wall, right click on it and from the resulting context menu, activate the command Set Diagonal.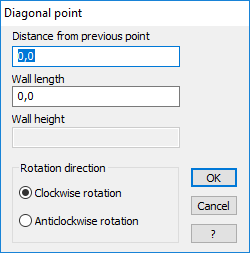 The program will ask you to indicate the length of the diagonal (distance from the first point) and the length of the new wall to be drawn (wall length).
If, for example, after having drawn wall A, you now have to draw wall B, with the command New Wall still active, right click and select Set Diagonal.
In the pop-up window that appears, set the diagonal length to 6.61 (diagonal that connects wall A and wall B), and set the wall length of wall B to 4.78. DomuS3D will then draw the corresponding wall.
This article is valid for version 2019 and later.