Close the Navigation window and/or the 2D Wall window and click on the Options button

in the main ribbon:
Click on the "Navigation and Rendering" tab.
Check the box for "Reflections":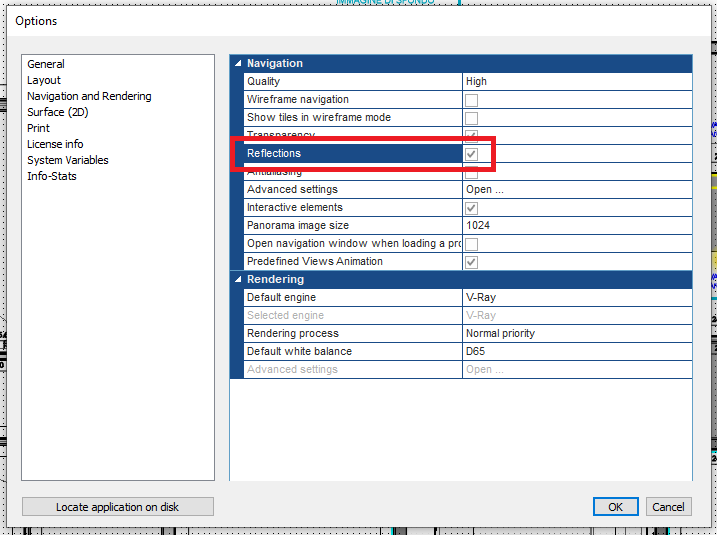 Click OK to confirm and reopen the virtual navigation window.
This article is valid for the 2017 version and later.