My sanitaryware objects reflects like a steel while taps doesn't reflect.
Please download again all the advanced rendering materials and update the existing one:
In the LIVE page click on the CATALOGUES link and click on the Advanced Rendering link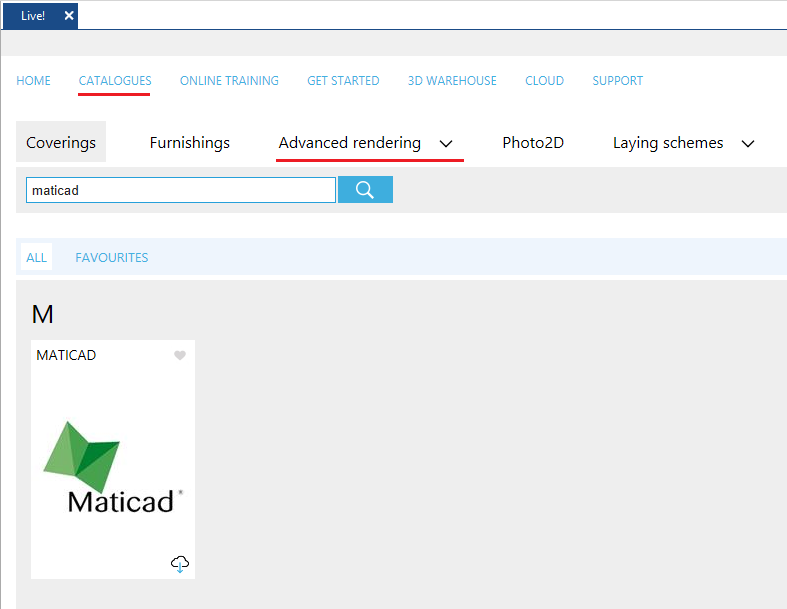 Select MATICAD manufacturer and click on the "ENABLE SELECTION";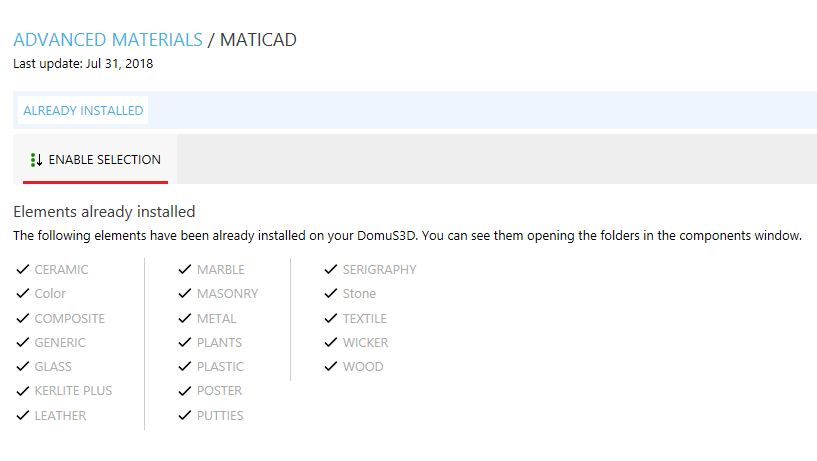 Click on "SELECT ALL" then "ADD TO CART";
Click on "GO TO CART" and "IMPORT SELECTED ELEMENTS".
As soon as download will be finished, confirm to install and update the existing one.
Finally you should update your project by dragging again materials on the sanitaryware and steel objects.
This article is valid for DomuS3D® 2017 and later versions