Quantity estimates for material used in multi-room projects will be automatically subdivided by room.
We advise naming each room to better distinguish between them in the material calculation document. To do this, click any empty point in the room and, in the properties window on the left side of the screen, you change the name of the room in the appropriate box, hitting ENTER on the keyboard to confirm.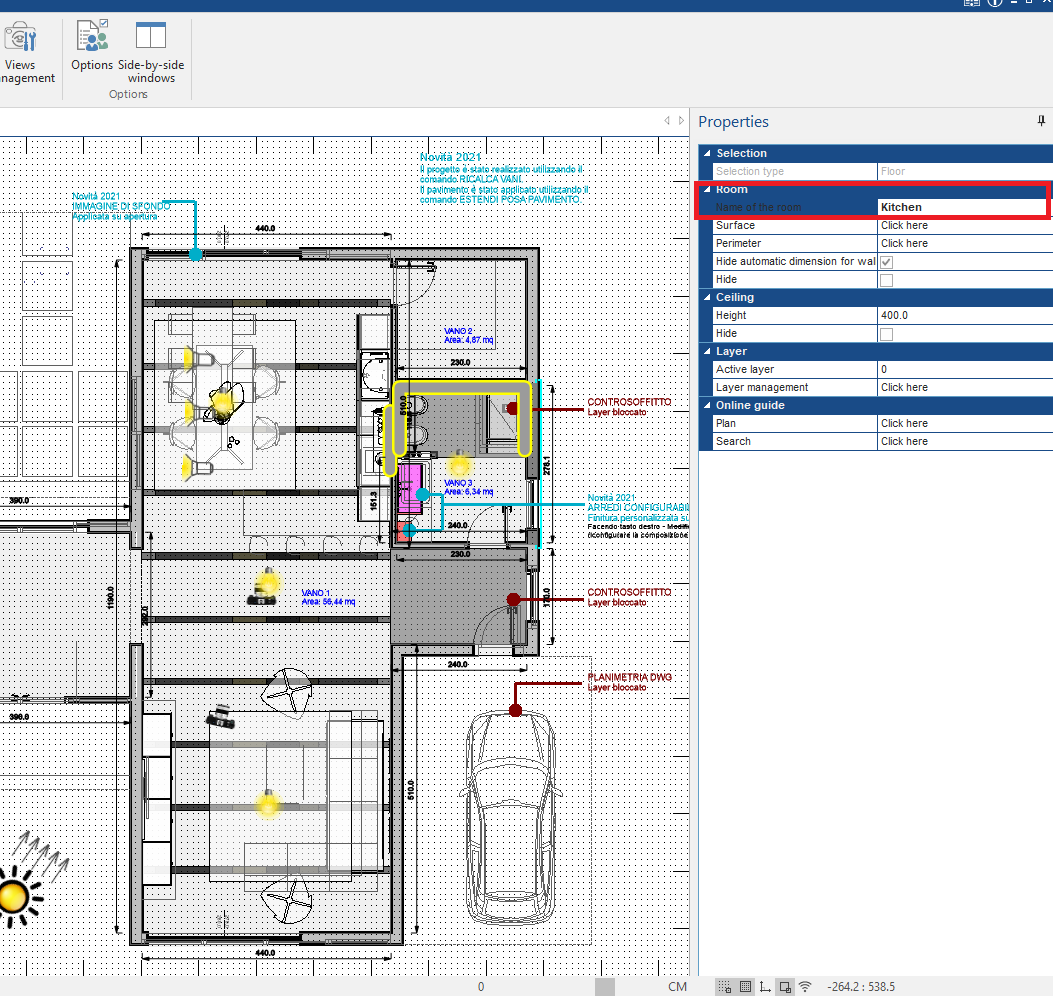 Once you've renamed each room in your project, click on the "Calculate" button

in the Tools tab of the ribbon to see the material list grouped by room.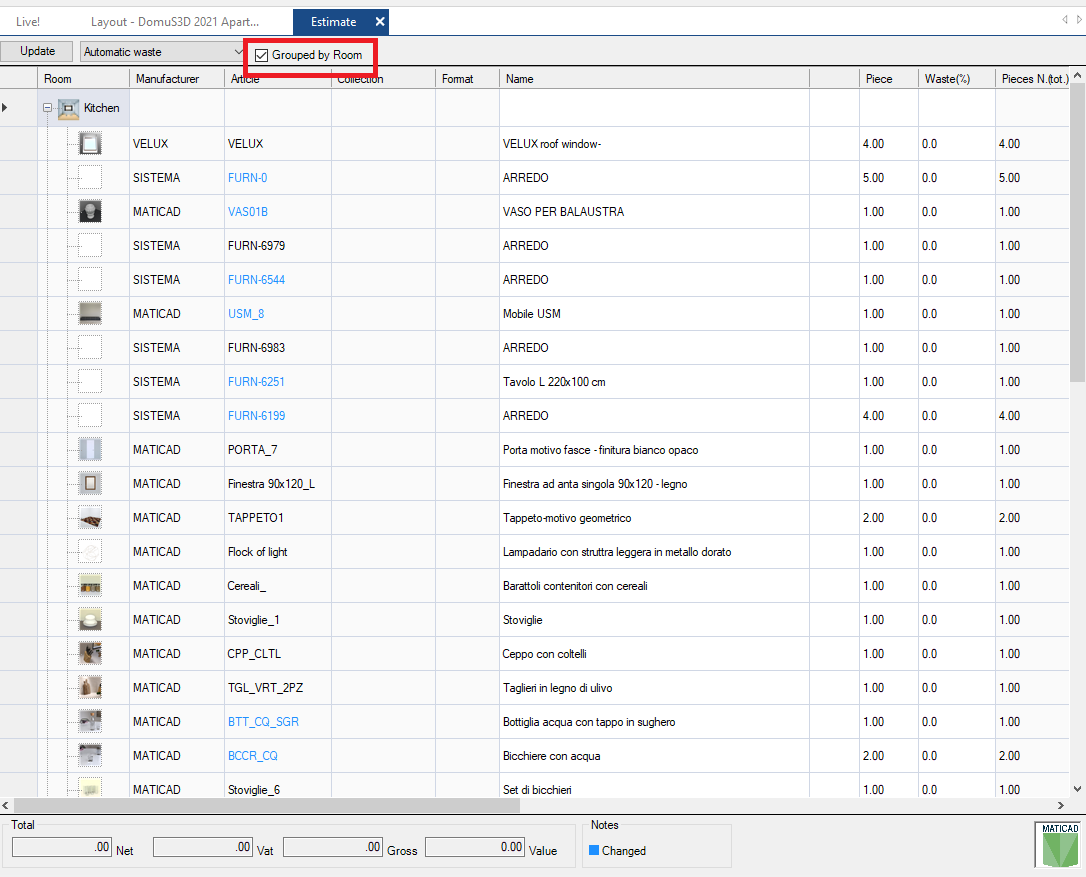 This article is valid for the 2017 version and later.