If it's not possible to type the letter Z in the search field of the Components window, you must remove it as a shortcut key from the Ribbon.
Click on the arrow in the top menu bar and then select "More Commands".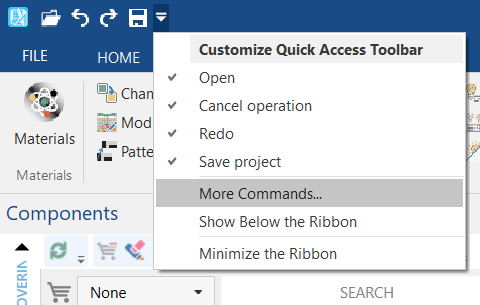 Select the "Keyboard" tab and then select "CAD" from the category drop-down.
Select "Repeat last command" from the list and then click on the "Remove" button.
Confirm by clicking "Close".