With the "Application Manager" module available in the Suite Console, it is possible to create a complete backup of the program and its data.
Let's see how. Follow these steps:
Close DomuS3D. This procedure will create a backup of the entire application and its entire content. It is not incremental.
Launch "Application Manager" from the Suite Console of the latest installed version on your computer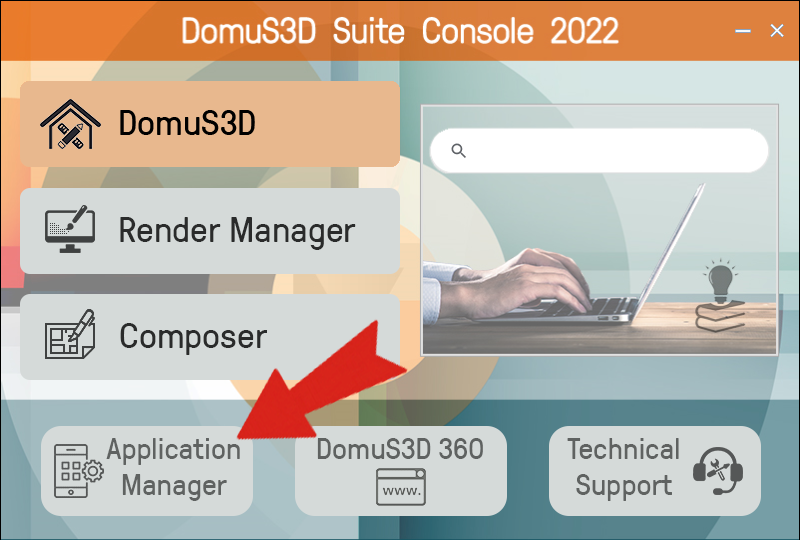 Select the Program version of DomuS3D from which you want to create the backup in the "Program" dropdown menu.

Click on the "Backup" button and choose the destination folder where the data and backup file (backupdata.xml) will be saved. You will need this file to import the backup data at a later time.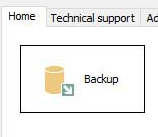 Once the backup procedure is complete, you can import the backup data to a DomuS3D installation on a different computer. To import a DomuS3D backup of the same version of the program, but installed on a different computer, see this article. To import a backup from a previous version of the program, see this article.



It is highly recommended to schedule regular backups of program data (for example, weekly or monthly).
In that case, it is possible to check the "scheduled backup" box (as seen below) from the Application Manager. See this article for more information.

This article is valid for the 2020 version and later.