Click the Catalogues link (in the top bar of Live! page) in order to get to the Cloud section dedicated to the libraries available for the Program.
Select the typology you want to download (e.g. Coverings, which includes Tiles, Stone, Hardwood/Parquet, Laminate, Porcelain gres, ...): you will access a page listing the Companies available for download (See next image).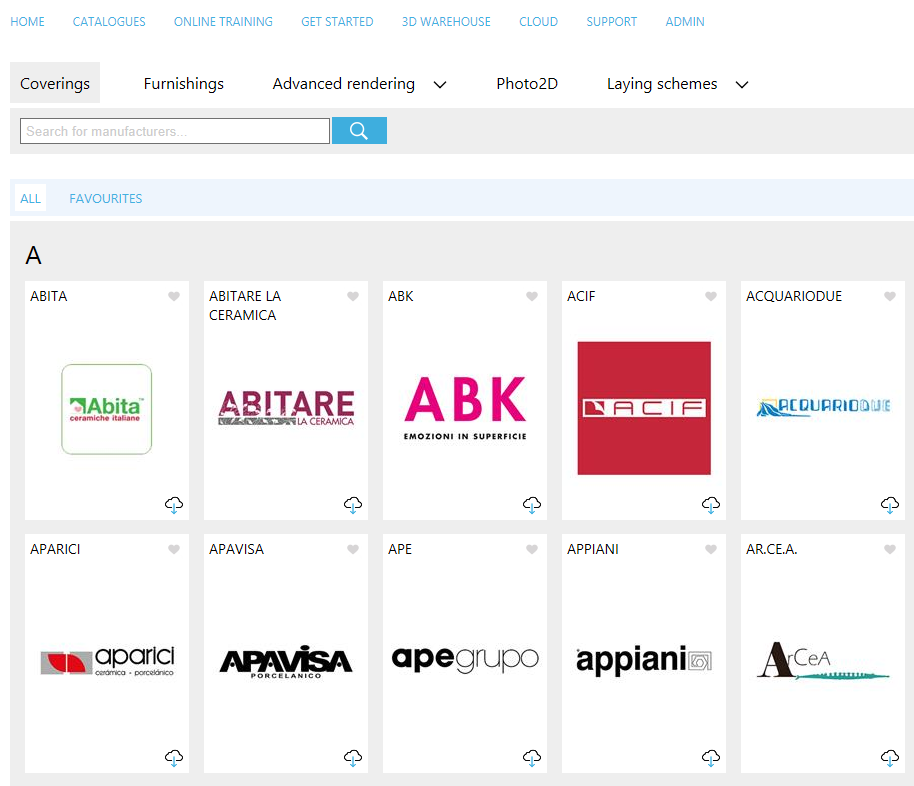 a
If you click the cloud available in the bottom-right side of each tile,

, you can start downloading immediately the COMPLETE catalog.
Indeed, if you want to choose which collections to download, click over the logo in order to access the page where you can perform such selection, as you can see in the next image: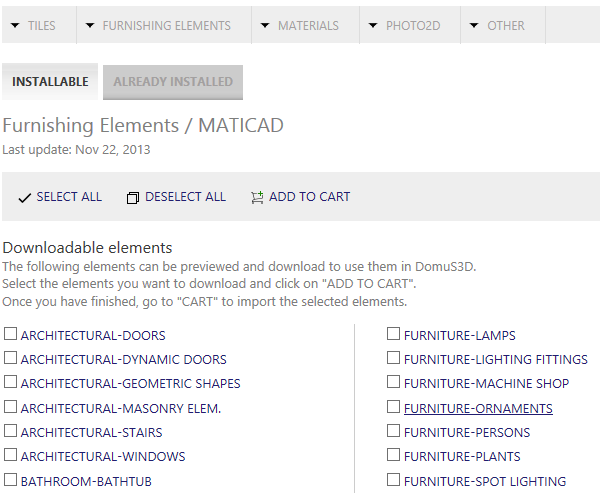 Select the collection(s) you want to download, and click Add to cart. Keep on selecting different Manufacturers/collections and adding them to the Cart. In this phase you are not downloading this items: you are just selecting them (the cart is a container of selected items/collections).

Do not load the Cart with too many items, in order to let the downloading process being fast and successful.
This article is valid for DomuS3D® 2017 and later versions