Unless you want to download the free material (tiles and furnishings flagged as MATICAD are freely downloadable), you need to register before getting to the download module.
If you will use the Application on more than 1 PC you just need to register once, and use the same credential on the other PC's .

Open Live! page (you need to be connected to the Internet), and click the Login button you can find upper right corner of the page.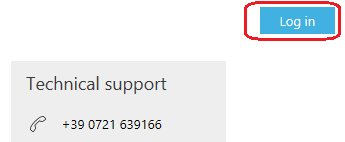 You will access the Login mask; click the link called Click here to become member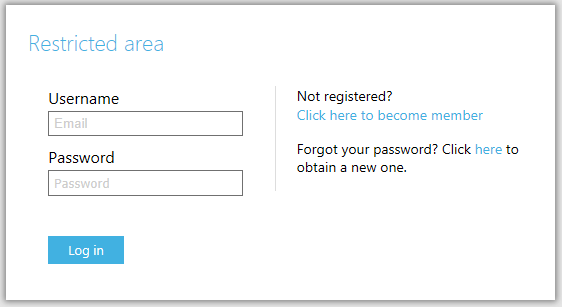 then click the link to access the extended registration form.
Provide the correct license details related to your hardware key: wrong or malicious information on the Company, may result in permanently denying any download for the hardware key you are using.
When you submit the registration form, an e-mail will be sent to the email address you have specified; that e-mail is crucial to complete the registration process.
In the next image you can see an example of the e-mail that you will receive: remember to finalize the registration process by clicking the link "click here" that you find in the e-mail.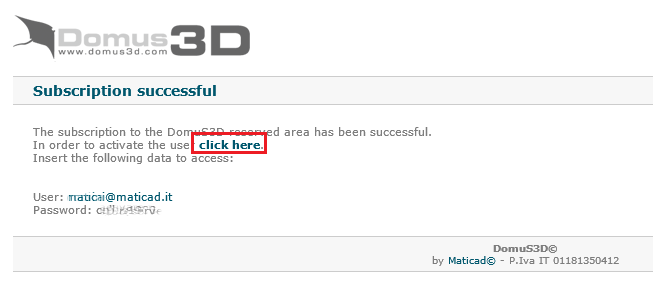 Save username and password in a safe place and do not share them with anybody, as they are your credentials in order to access the catalogues.
This article is valid for DomuS3D® 2017 and later versions