If you signed up for a new user deal or bought a monthly subscription to DomuS3D, it is not too late to take advantage of an annual payment plan in order to save money on your subscription. With an annual subscription, you'll save $338 each year!
If you want to switch your monthly subscription to an annual subscription, you should do it before the automatic renewal of your monthly subscription.
Please follow these instructions:
Step 1: Login to your DomuS3D USA account using your email and password here;
Step 2: Click on the "Subscriptions" tab in the left sidebar;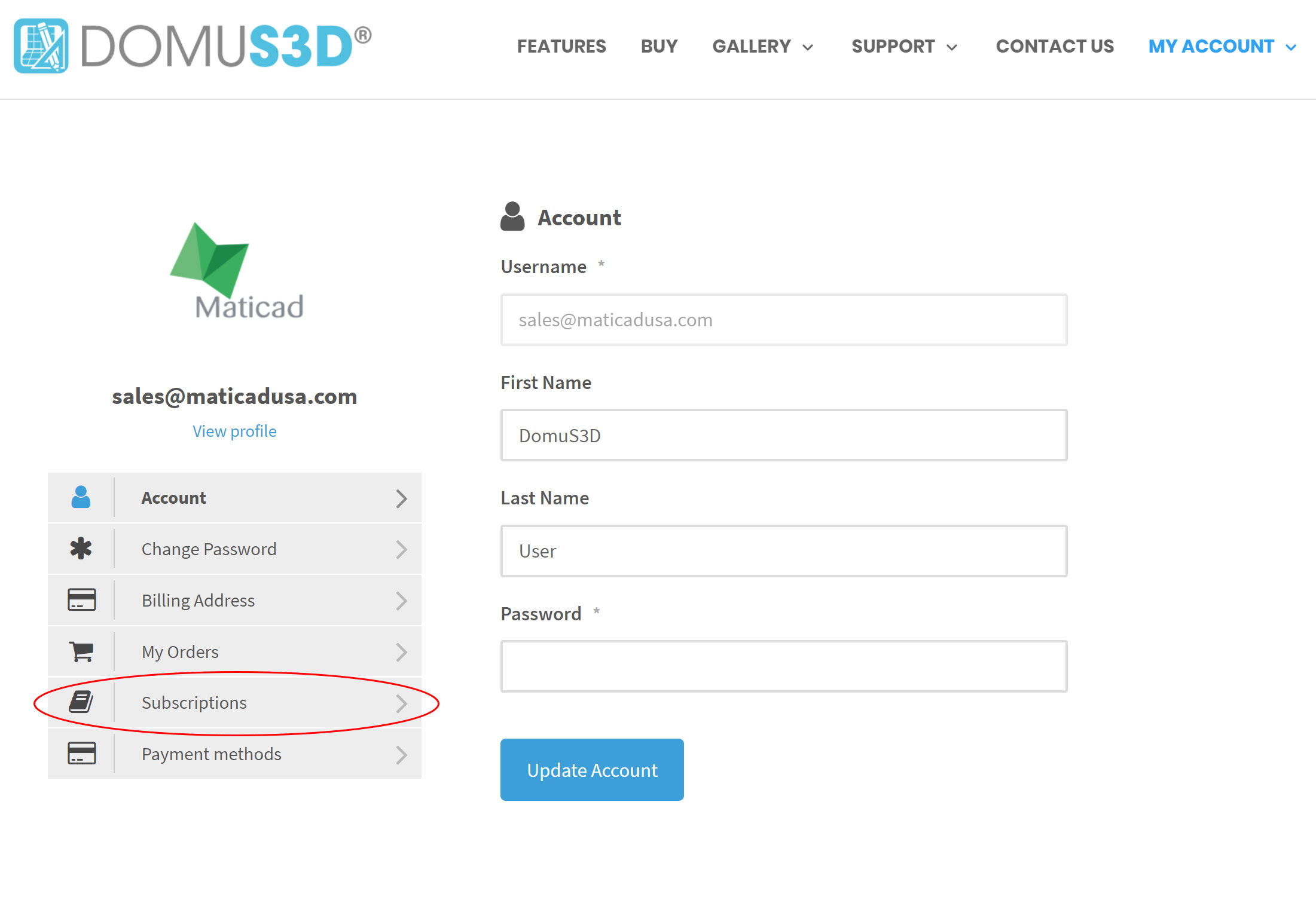 Step 3: Cancel your current subscription. If you need instructions on how to cancel your subscription, please see this article. Once you cancel your subscription, it will still be valid until the end of the current payment period, i.e. the "Next Payment" date in the below screen.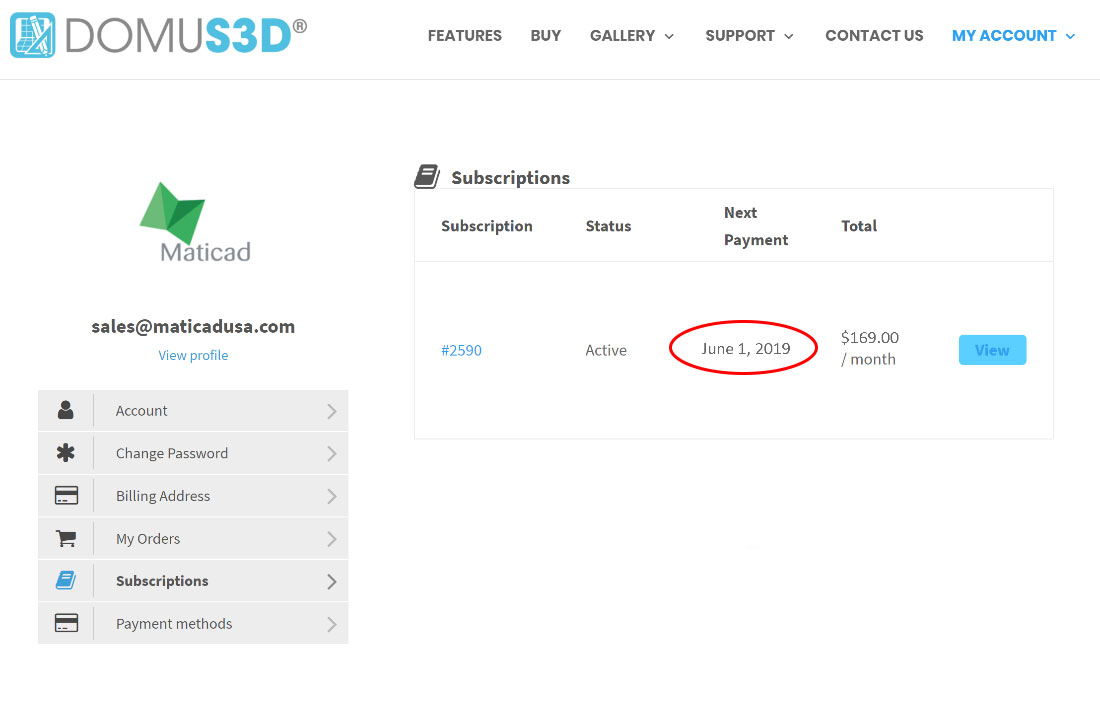 Step 4: Continue using your current subscription until the above-noted date. On that date, your monthly subscription will expire and you will no longer have access to DomuS3D.
Step 5: Purchase a new annual subscription here.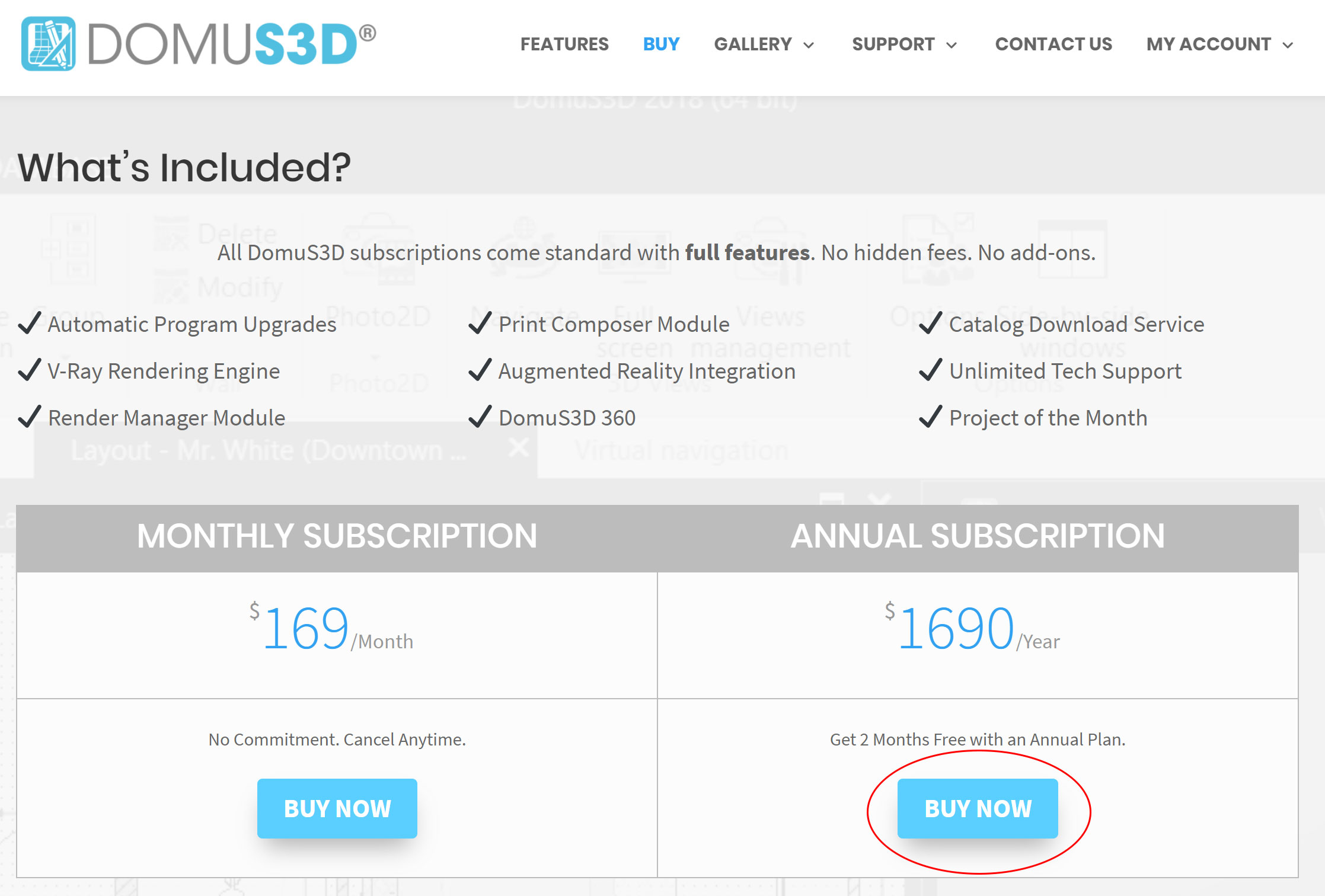 Continue with checkout and you will now have a new annual subscription, which will get you the equivalent of two free months each year!
Note: If you would like to switch from a monthly subscription to an annual subscription, please ensure that you are following the above steps on the day before your next payment date (shown in Step 3 above). This is to ensure that you do not pay for overlapping subscription periods. Maticad USA will not issue any refunds or partial refunds for active monthly subscriptions even if a user purchases a new annual subscription with an overlapping start date.
If you have any questions regarding your subscription length or payment terms, please contact sales@maticadusa.com.