To cancel an active DomuS3D USA subscription, please follow these steps:
Step 1: Login to your DomuS3D USA account using your email and password here;
Step 2: You will be redirected to your account page. Click on the "Subscriptions" tab on the left sidebar;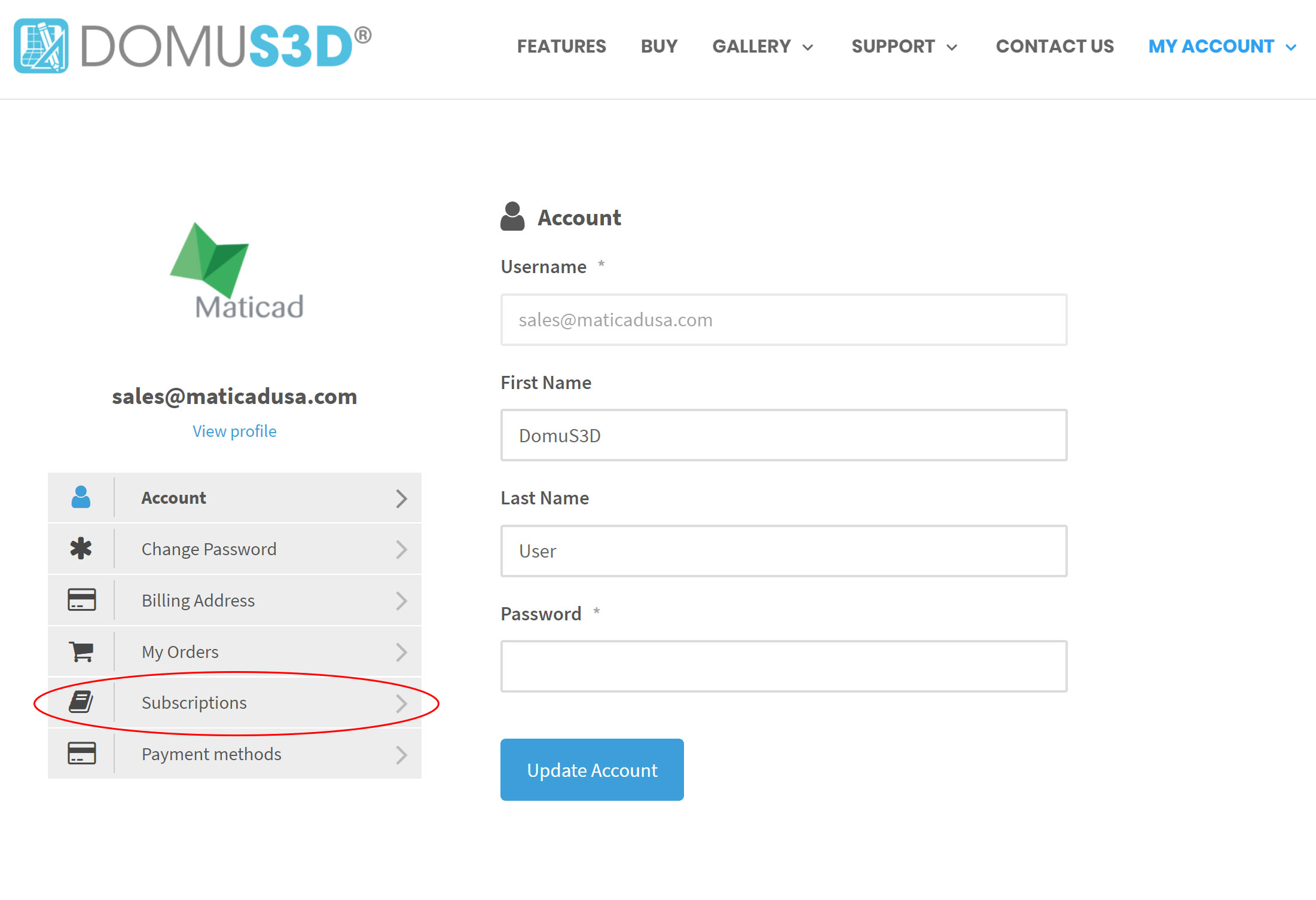 Step 3: Click on the "View" button for the subscription that you would like to cancel;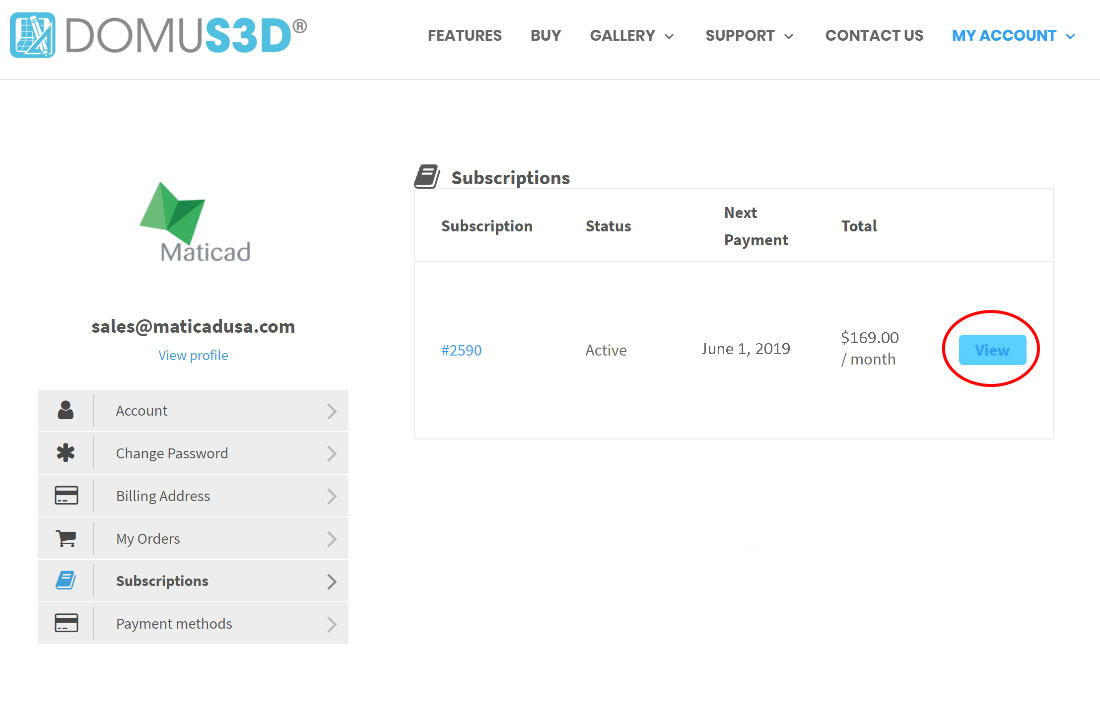 Step 4: Click the "Cancel" button.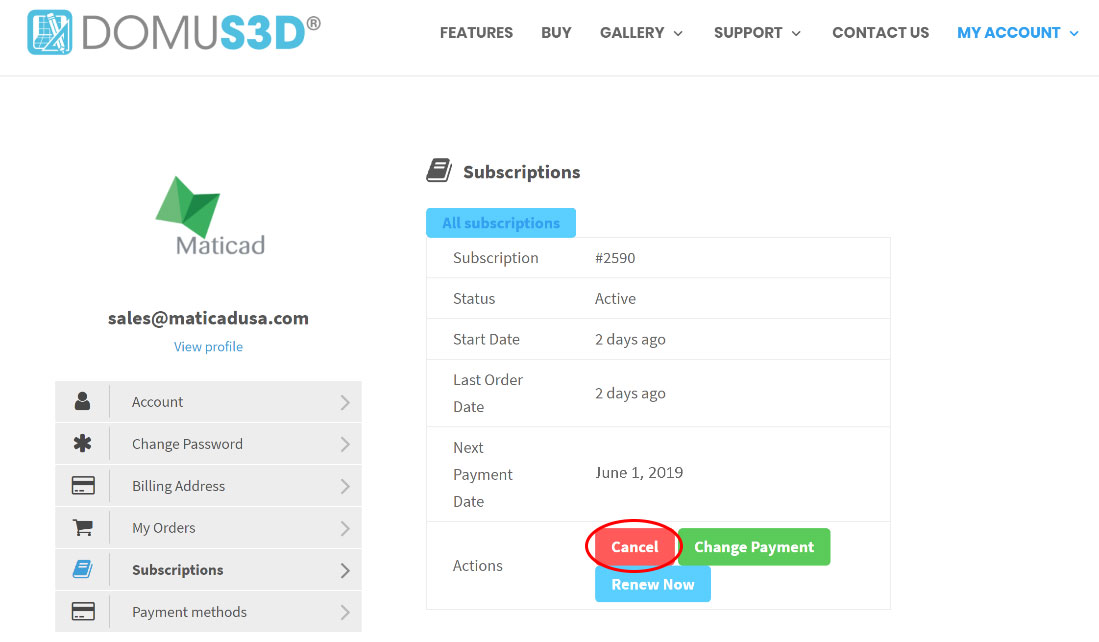 That's it! Your subscription will now read "pending cancellation" until the last day of your current payment period. At the end of the current period, the status of your subscription will change to "cancelled" and you will lose access to DomuS3D and no longer be charged. Please not that you can still access DomuS3D until the end of your current subscription period and you can always reactivate your subscription by clicking the "View" button of any "Pending Cancellation" subscription and then clicking "Reactivate".