To add an authorized user to your DomuS3D subscription, first, make sure that the user is registered with Maticad by filling out the form found here with the desired email address https://www.maticad.com/us/contact-us/
Next, open DomuS3D and click on the blue profile icon from the Live! page of DomuS3D.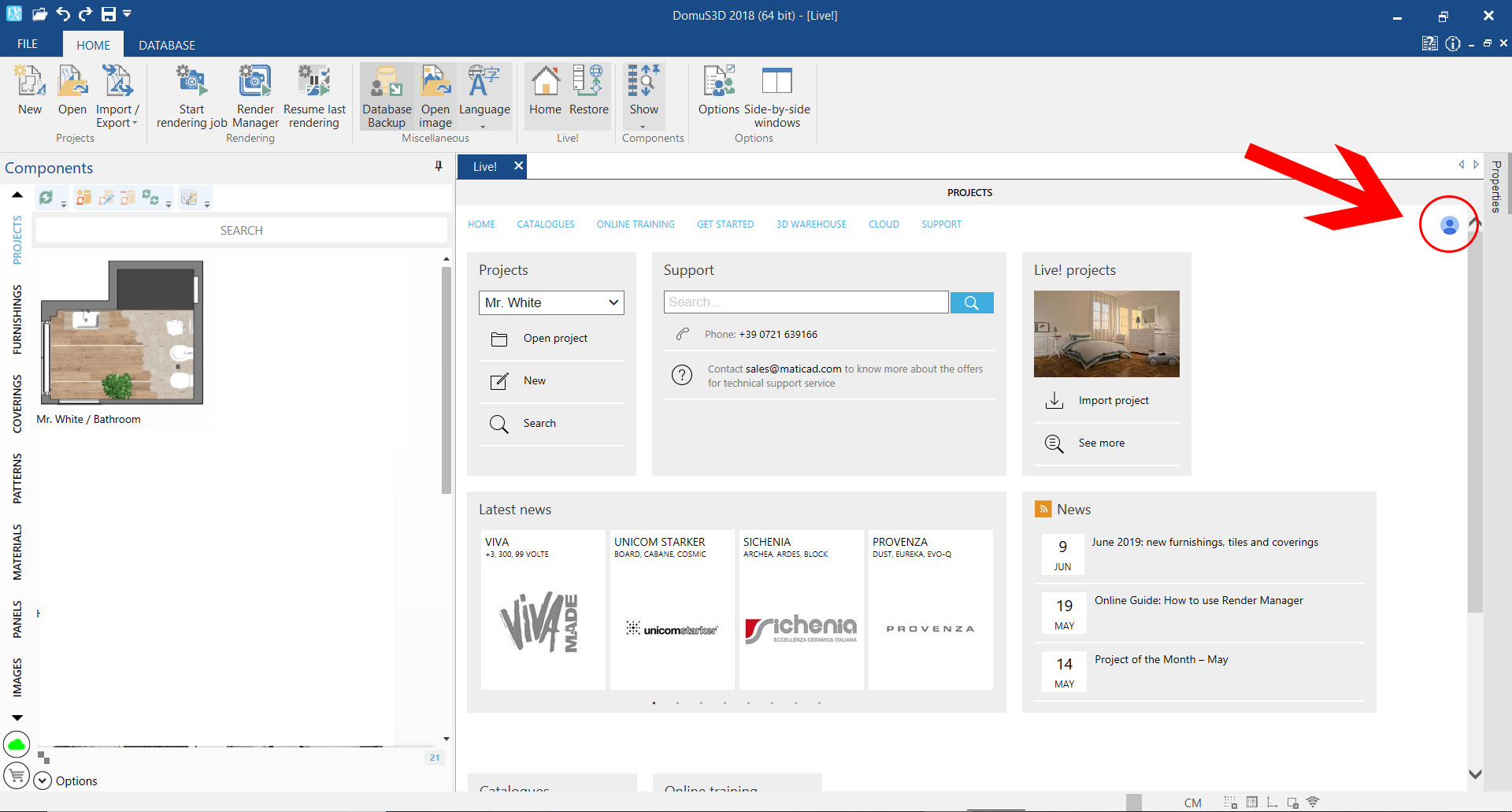 Then, click on "Cloud license"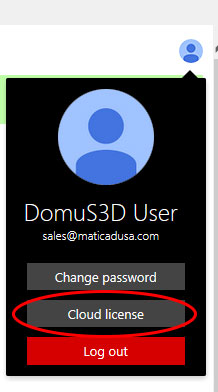 Next, click on "Add User"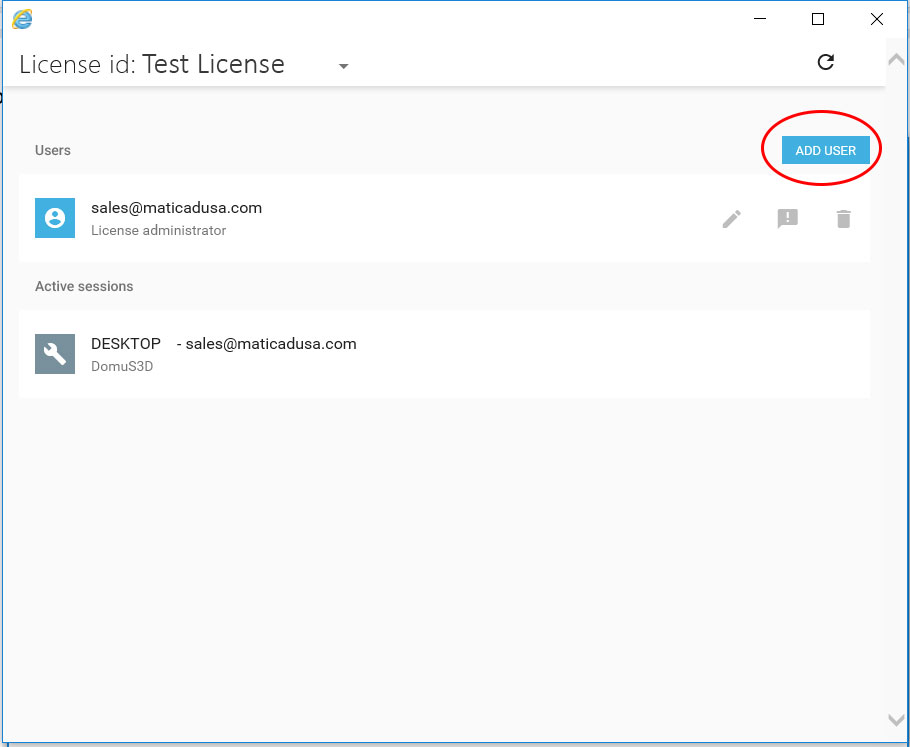 In the popup window that appears, type a valid email address and choose the user level, either administrator or authorized user. Authorized users only have access to the license, while administrators can add/delete other users.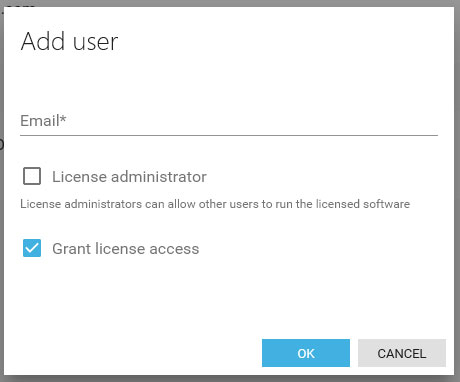 Once you click OK, your authorized user will be able to use DomuS3D using his or her own email login.
Please note that unless you have a license with multiple subscriptions, or are the owner of multiple licenses, only one authorized user can use DomuS3D at a time. If you aren't sure whether you have multi-user access or if you are interested in buying multiple licenses for multiple users, please contact sales@maticadusa.com.