The image generated by the rendering engine, even though physically correct, can often be further improved after completion.
It is important to underline that DomuS3D let you save rendering images as EXR files, which is a multilayer HDR (High Dynamic Range) format with greater depth and extension of luminance and quality. Within DomuS3D, there is an image editor that lets you make the most important adjustments to your image.
The "image grading" window is the first window with which to familiarize yourself. It opens automatically once the rendering processing has ended or can be opened at any time by clicking on the "Image grading" button in the Image tab of the main ribbon.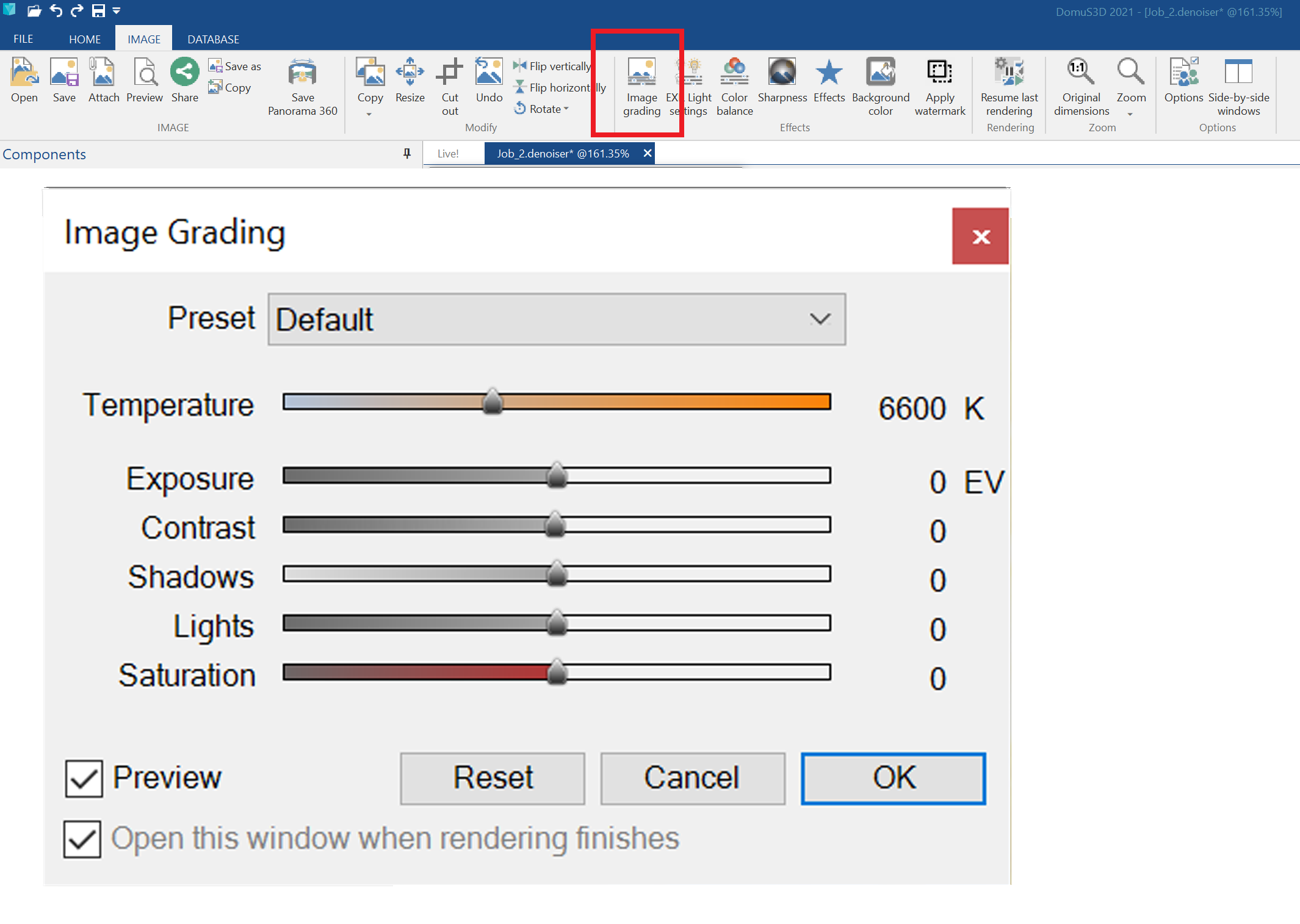 The "Preset" field contains automatic preset corrections that can help you quickly achieve optimal results for your rendering image, for example, increasing the contrast and brightness of your image or recovering areas that have been overexposed, all with just a few simple clicks.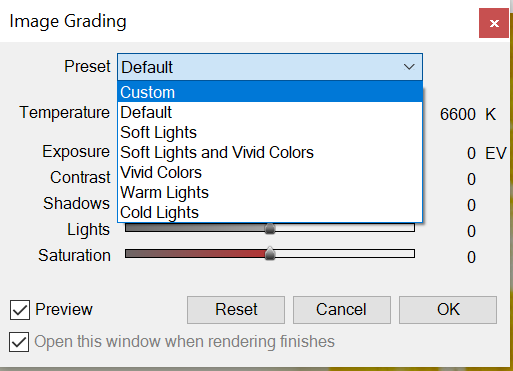 For example, the preset "Soft Lights" can correct areas that are overexposed and not easily recoverable.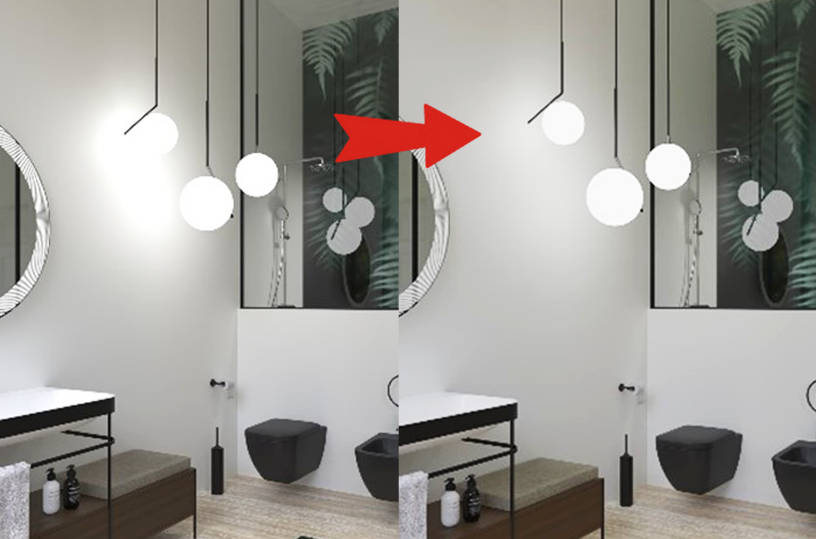 Another example, selecting "soft lights and vivid colors"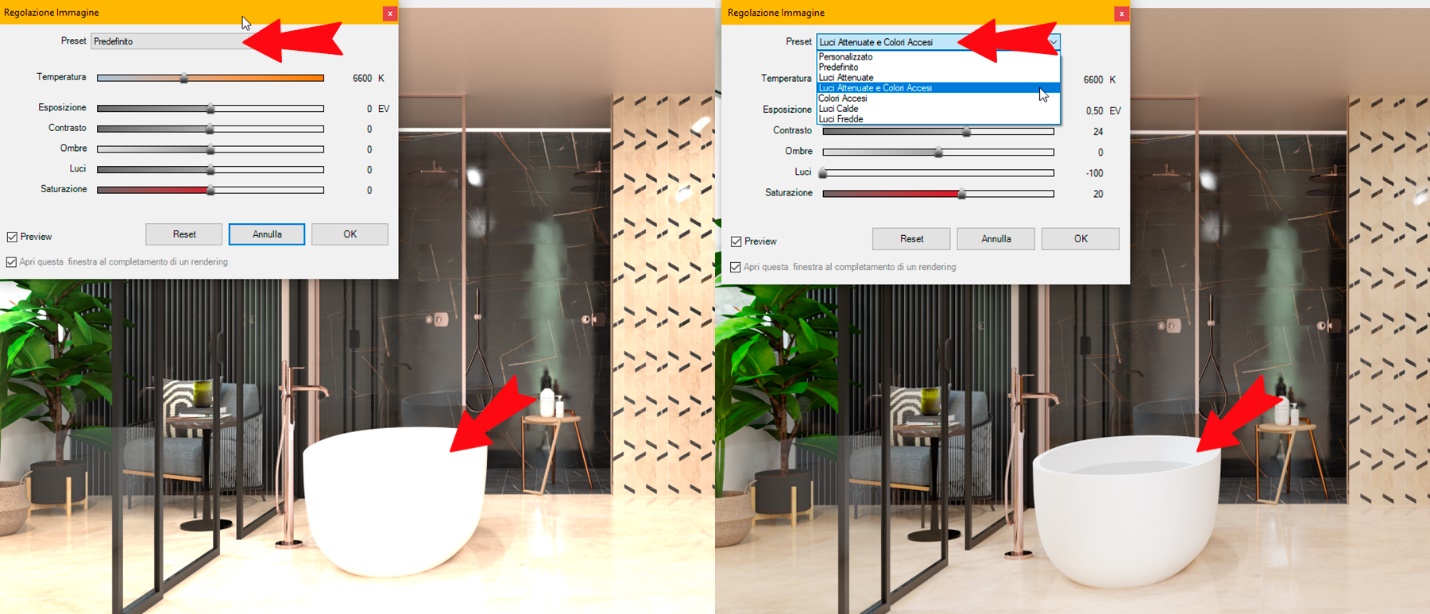 Here are examples of all the presets available: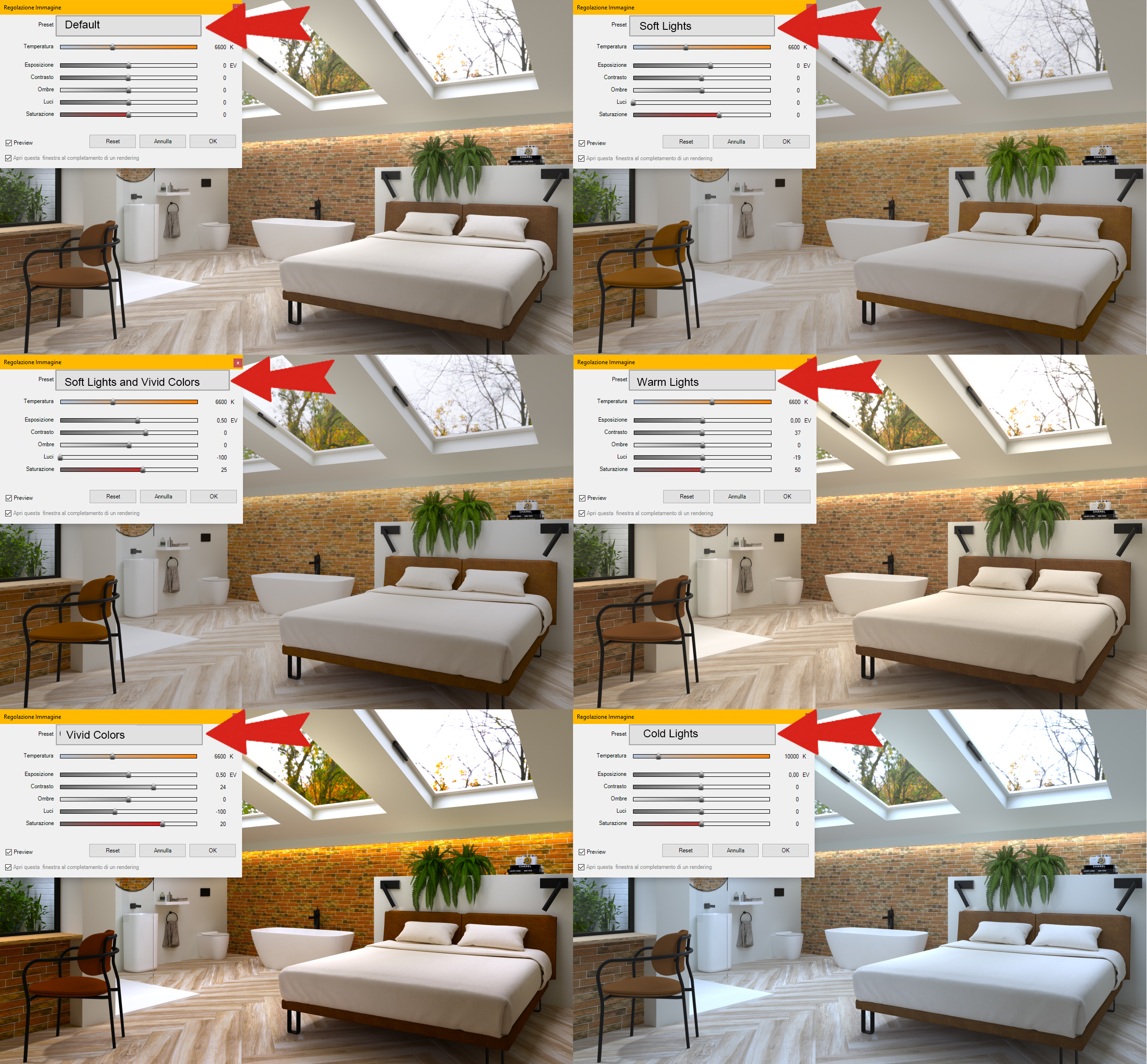 After selecting a preset, it is also possible to manually adjust the cursors for each individual parameter (for example, it is recommended that you increase the exposure if the image appears too dark, or underexposed).
Click here to learn more about all the parameters available in post-production
This article is valid for the 2021 version and later.