If you've clicked on the "Print for Customer" button and chosen a template, but aren't able to view the file within DomuS3D, first, make sure that you have the "Open in Default Editor" field selected at the bottom of the window: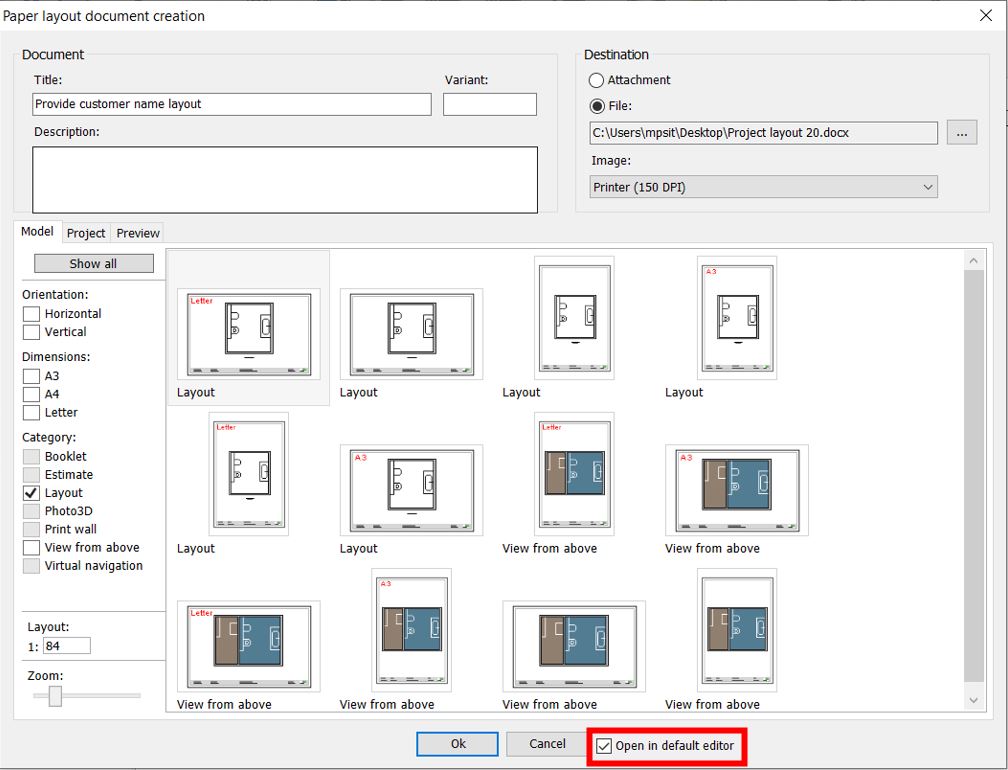 Next, make sure that you have "Word" set as your default editor in the "Print" options of the program: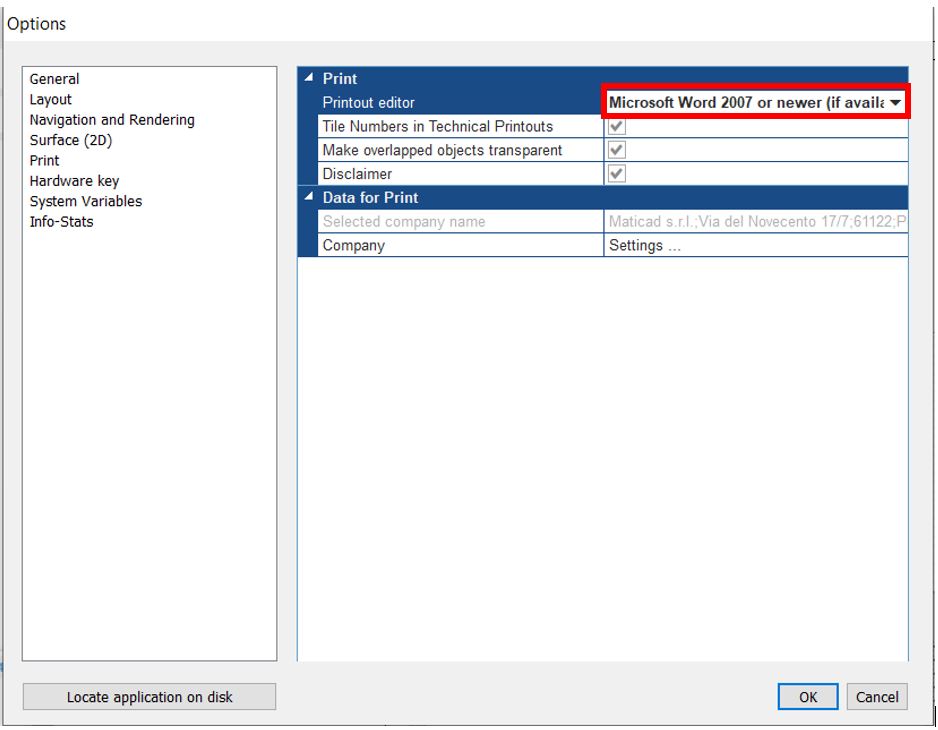 If the problem persists, we recommend downloading and installing the attached file "Office.reg".
Lastly, make sure that the version of Word that you are using is currently active and is not installed in 32 bit.
This article is valid for the 2017 version and later.