Lights can be inserted into projects from the Layout window only and so, by default, spotlights and neon lights point horizontally.
To change the orientation (or direction) of your light, follow these steps:
Open the Virtual Navigation window;
Click on Show/Hide Lights in the Navigation tab of the Ribbon to show/hide the lights in your scene:
Right click on the desired light and in the pop-up menu, select Alignment -> Align Vertical (see below image):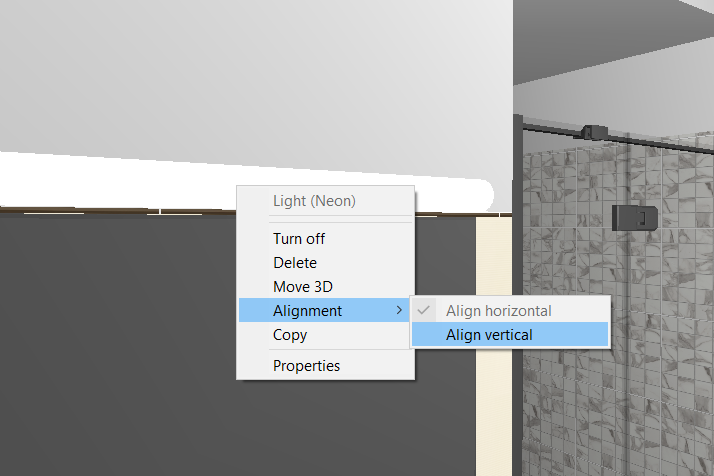 It is possible to do this operation in the Layout window, but we recommend using the Virtual Navigation window to better see the result.
This article is valid for the 2017 version and later.