Version française
Duo to a recent policy update by Google for 3D Warehouse web site, maticad has been forced to remove the direct connection from within the Live! page of the Application.
Version 2019, 2018, 2017 and previous cannot be updated, hence this feature will not be available anymore inside the Program: read the article in order to know how to operate.
Maticad will restore this feature.
Nevertheless it is still possible to load SKp files in the project. Here are the steps to follow:
open the 3D Warehouse web page using an external browser. Connect to https://3dwarehouse.sketchup.com/?hl=en
search the object you want to use, and download the SketchUp (.SKP) model, version 2017 or previous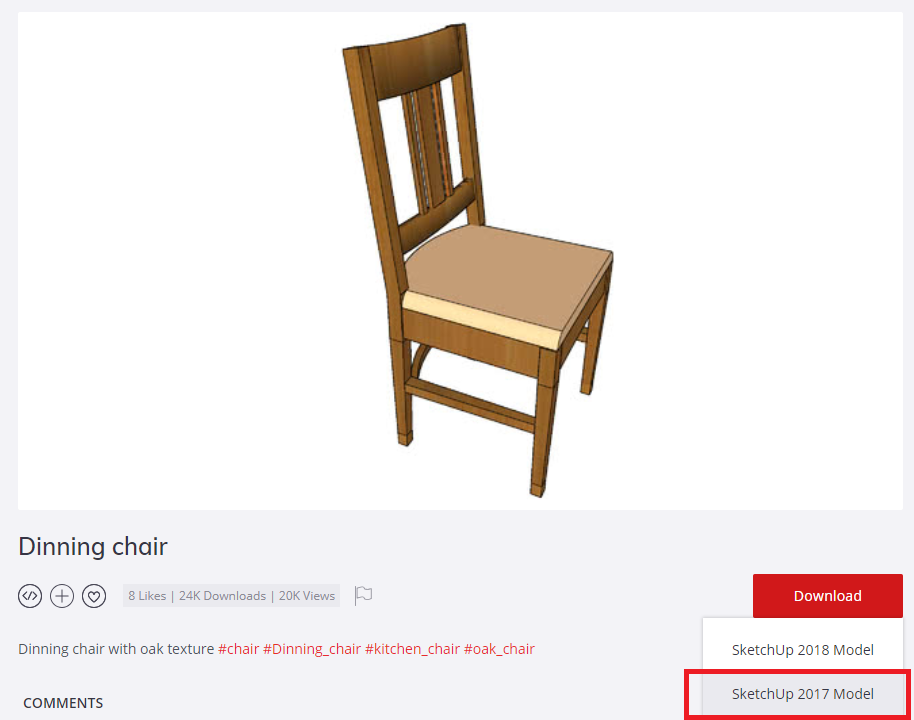 3. save the model on disk. The open the layout page in DomuS3D, select the Ribbon command: LAYOUT-Furnishing eements-Fronm external files...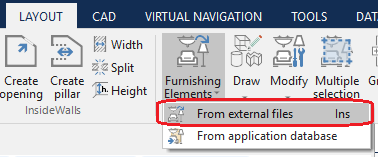 Select the model file you just downloaded, in order to import it in the Application
This article is valid for DomuS3D® 2018 and later versions