Augmented Reality App for floor and wall tilings
RealityRemod is an innovative technology being the first augmented reality App operating on the interior design field.
With RealityRemod, after taking a picture of the scene, you can change any surface's covering in a simple and intuitive way. It's available on smartphones, iPhones, iPads and tablets.
Turn your reality into something new using the numerous collections of tiles, marble, carpet, wallpaper and so on, available on RealityRemod.
In this video you can see how the App works
Click here if you want to download the brochure of the App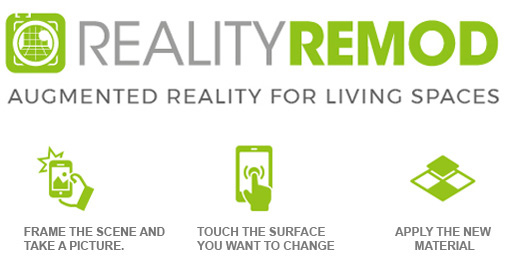 Here are some Augmented Reality Apps that have been created using RealityRemod technology by Maticad
Click here to connect to AppStore and download Porcelanosa Viewer.
This article is valid for DomuS3D® 2018 and later versions