As the Client/Server version uses a SQL Server (Express) database, you cannot backup the application the same way as the Standalone.

For the Client/Server, backup has to be done on the server, where the Database has been installed) via the "Application Manager" software, which is equipped with the Setup DVD and should be installed on the Server together with DomuS3D®; (in case it is missing, it can be separately installed)
Application Manager does not create an incremental backup, but a complete backup of the Application data.
Select "DomuS3D Server" on the program menu and click on the "Backup" button. Select destination folder and confirm to start.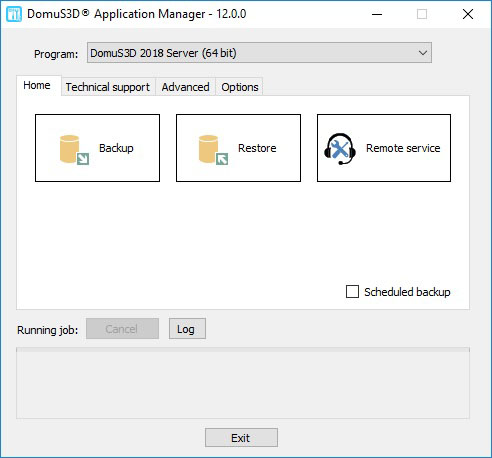 Server Administrator can also use standard WindowsTM applications and techniques for backing up not only the DomuS3D®, but also the Operating System.
We warmly suggest you to plan a daily or weekly backup of your data.
Switch on "Scheduled backup" option and insert the following settings: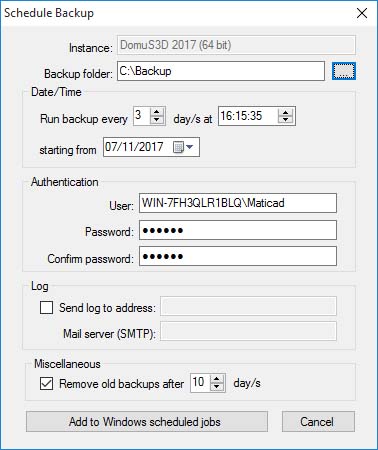 Confirm by clicking on the button "Add to scheduled tasks" to confirm.
This article is valid for DomuS3D® 2017 and later versions