The properties window is very useful to manage the individual items present within your DomuS3D project: with easy access to the principal parameters of the item you select in the project, you can make changes to your project very quickly.
When you open your project, the Properties Window will appear on the right-hand side of the screen. You can resize it, move it to a different part of the screen, or show/hide it with this button found in the tools tab of the main ribbon:

If the Properties Window has been detached from the DomuS3D interface by mistake, you can double click on the "Properties" title in the window to move it back to its original position.
The Properties Window shows each parameter compatible with the item you've selected and therefore will change its aspect depending on which item is currently selected.
To see the properties of your project, left click with your mouse on any point outside of your room in the floorplan window.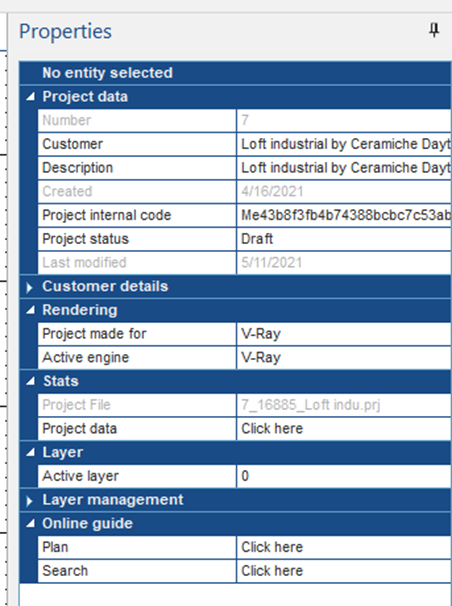 Along with its use in the Floorplan window, you can activate it in 3D Navigation and in the Floor or Wall 2D windows.
This article is valid for the 2017 version and later.