Move your cursor to the inside of the room and click the right mouse button.
From the context menu, select Ceiling -> Height (see image below). The window where you can see the current height of the room will appear and from there you can make changes.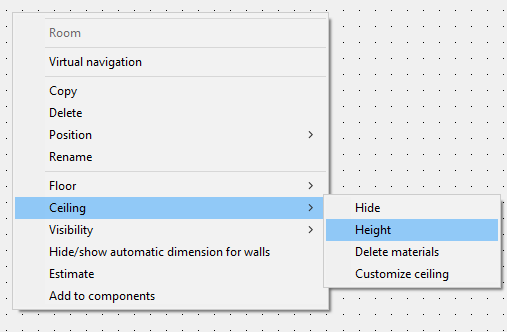 If the walls of the room are already tiled, tiling is neither modified nor deleted.
This article is valid for the 2019 version and later.