If you want to insert a light into your project, it is always best to carry out this operation from the Layout window.
Let's take a look at what happens when you've inserted a light fixture (i.e. 3D object) into a project and you now want to insert a light source (i.e. source of illumination) that corresponds to this object. Matching a light source with a light fixture will give the fixture a realistic effect in your rendering and illuminate your scene (see figure below).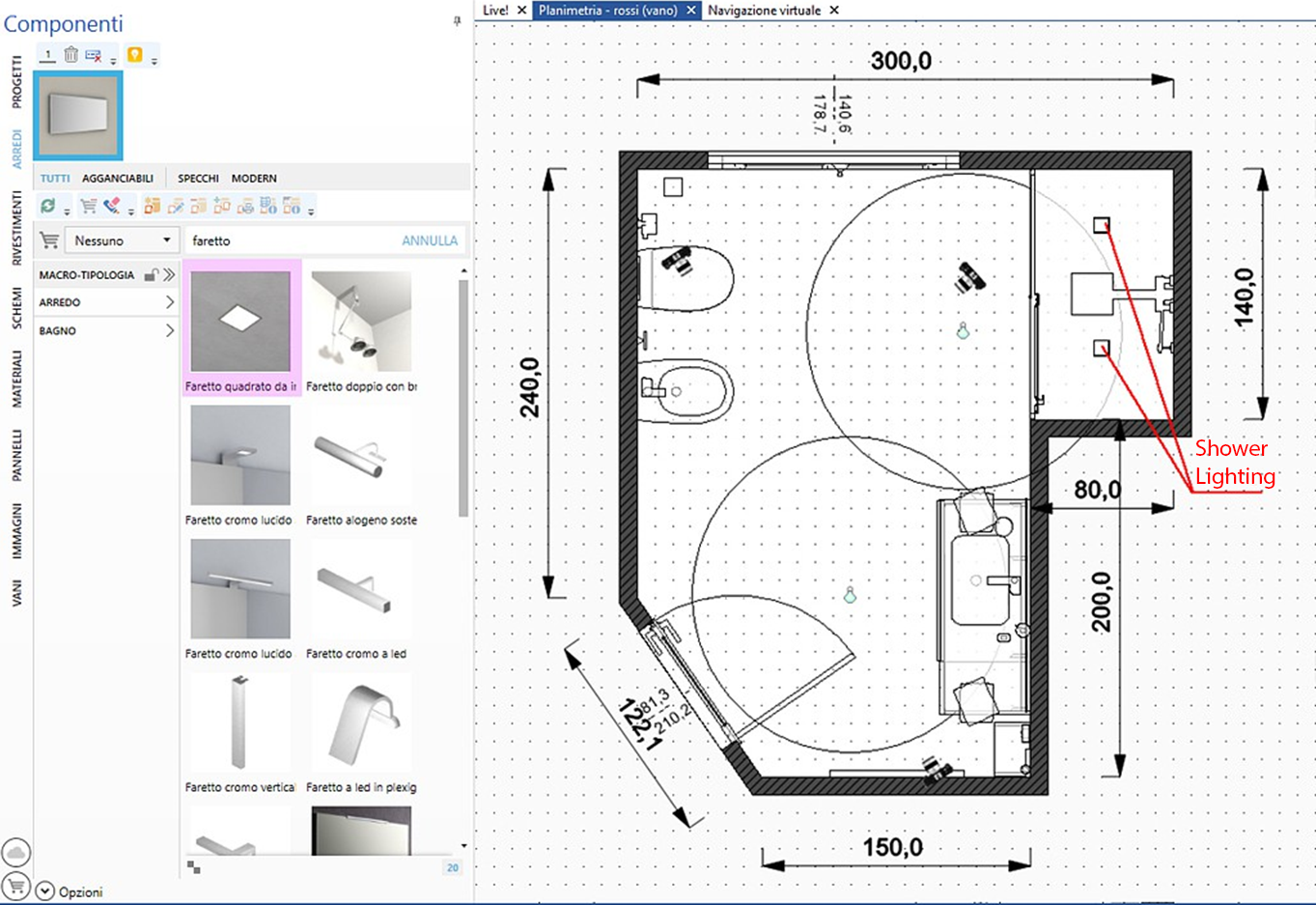 From the 3D Navigation tab in the Ribbon, click on New Light -> Spotlight.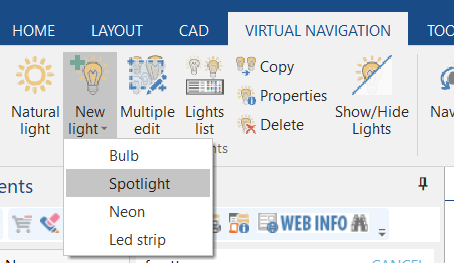 This generates a directional cone of light from a point source at the tip of the cone. When you insert a spotlight into your project, you must indicate:
The point where the spotlight will be positioned (left mouse click will indicate this position in your floorplan);
The direction of the light (left click with mouse in direction that you want the light to point);
The width of the cone of light (left click to specify the size of the base of the cone).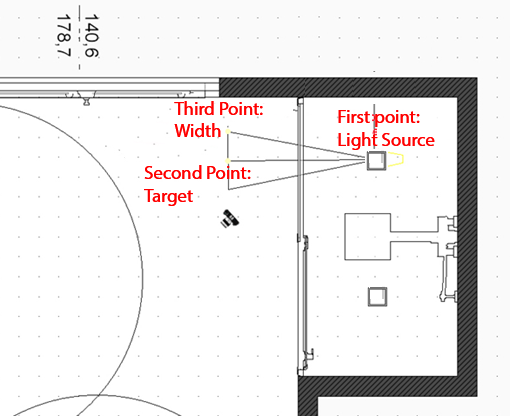 After placing the light in your project, right click on your light and select properties. The window below will appear where you can adjust the various settings of your light. It is important to set the correct height for your light source so it aligns with the desired light fixture (3D object).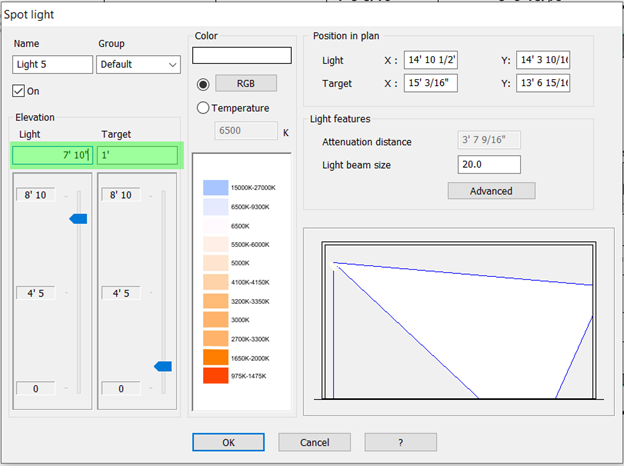 In the Virtual Navigation window, you should see a white cone indicating the new spotlight. If it is not visible, click on the Show/Hide Lights button in the Navigation tab of the ribbon.

To move the light cone quickly and simply, you can hide the glass doors of your shower (right click -> Hide).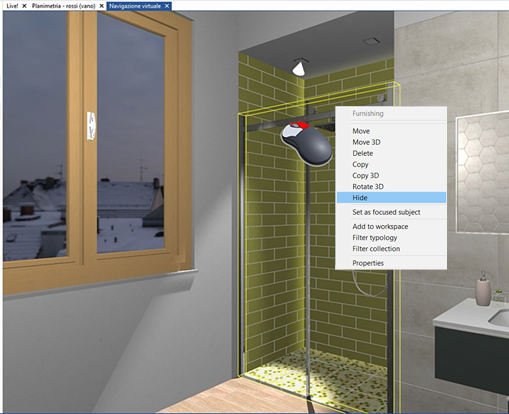 To point your light directly down, use the properties window of the spotlight and copy the X and Y coordinates of the light source to the X, Y coordinates of the Target.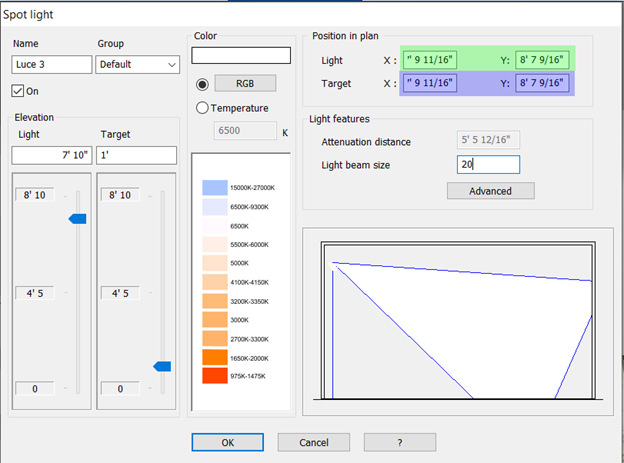 An even easier way is to select the cone of light, right click and select Align -> Align Vertical.
You can duplicate your spotlight (right click -> Copy) and move it to correspond with the second light fixture, moving it along the corresponding axis.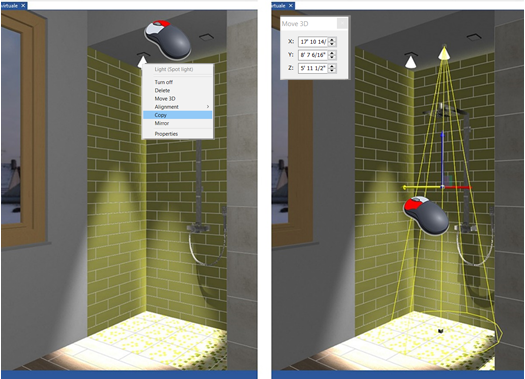 To reduce the contrast of the illuminated and shadowed areas, you can change the "% spot penumbra" setting in the advanced features window of the light properties.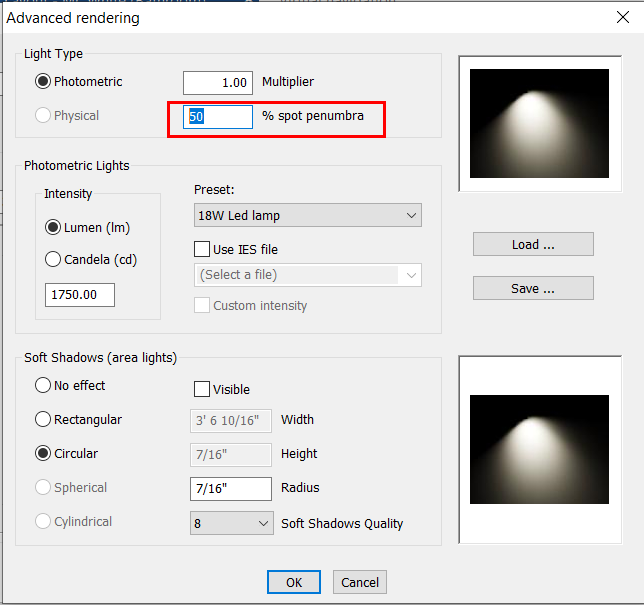 The next image is an example of a rendering with % spot penumbra = 0.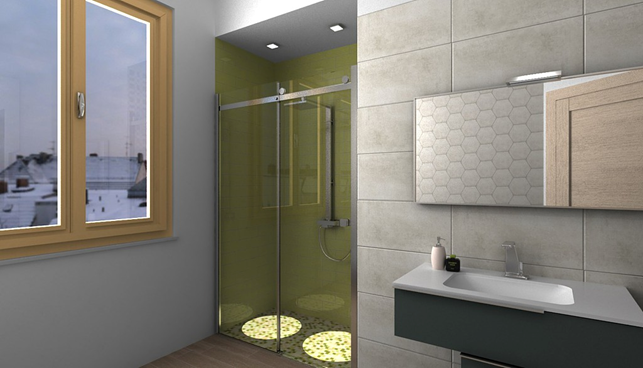 The next image is an example rendering with % spot penumbra = 50.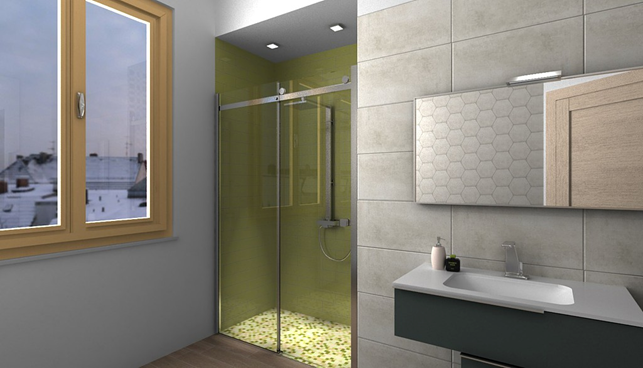 This article is valid for the 2017 version and later.