If you want to create a niche underneath a window in your project, follow these steps:
From the Layout window, click on the Create opening button in the Layout tab of the Ribbon
In the pop-up window that appears, first select the option Activate in the Niche section of the window and then type the relative depth. Next, type the dimensions:

Width: set the same width as the window (or a different one, if neceesary);
Height: this should be less than or equal to the elevation of the window from the floor
Elevation: if the niche starts on the floor, then this value should be equal to zero. Elevazione: se la nicchia arriva fino a pavimento questo valore deve essere pari a 0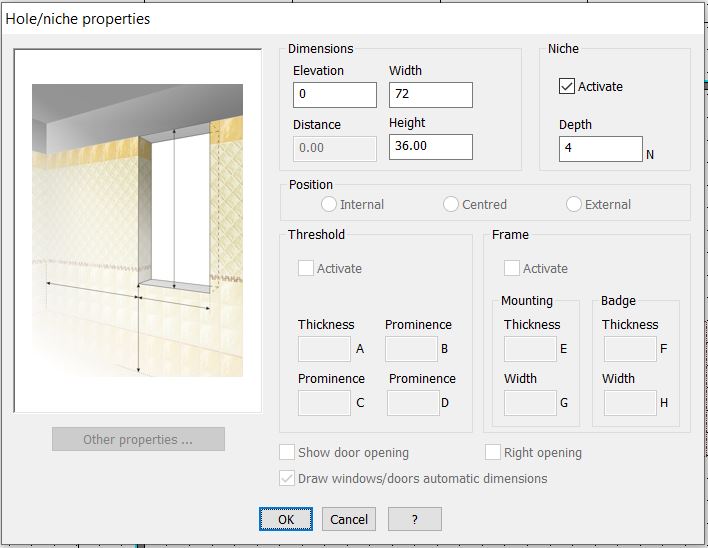 Next, position the niche on your wall, making sure that it lines up with the window (for precise positioning, use the dynamic fields relative to the corners of the wall).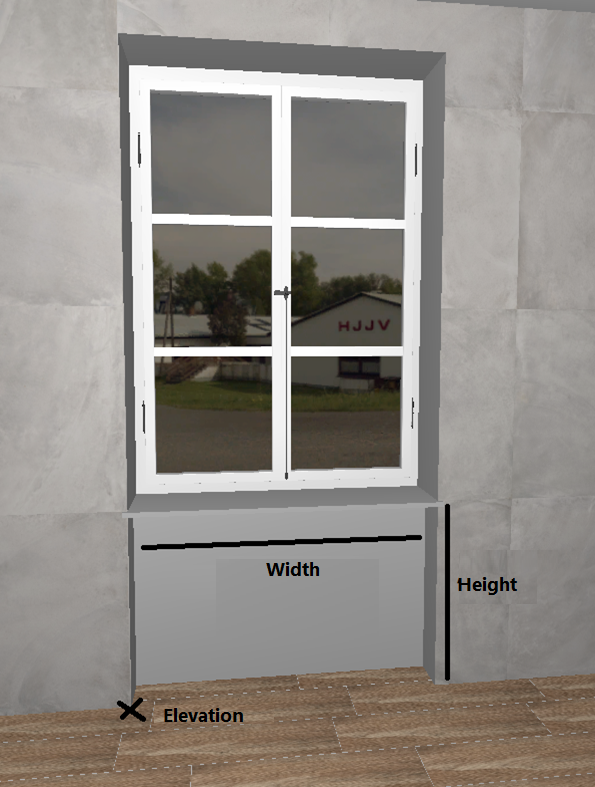 Remember that you can create a niche automatically with the same width when you insert a window by simply activating the Niche field in the properties window of that window (as long as it isn't a window-door which has an elevation equal to 0).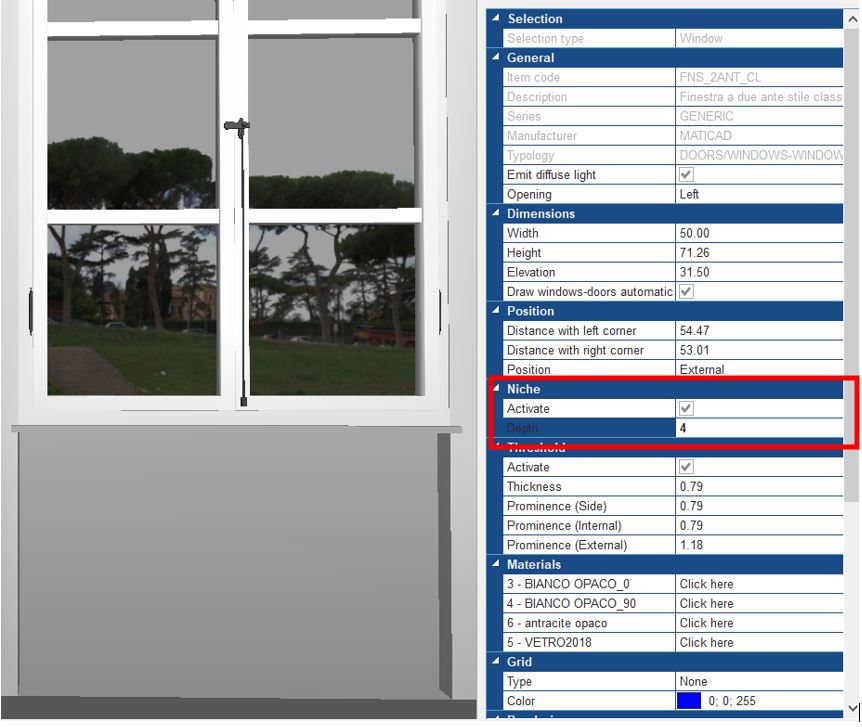 This article is valid for the 2020 version and later.