If you are currently using DomuS3D® 2019, read this article to learn all about the new features you can expect to find in the new 2020 version of the software.
Layout
The layout module was completely redesigned and rebuilt in 2019 and we continued building on this new design to make the v.2020 layout module even more efficient, complete, and easier to use. Below is a list of the most important changes:
You can now draw dividing walls, from wall to wall inside your room, without having to subdivide the room. This feature means that it is now easy to draw internal walls at a later point in your project, without creating separate rooms. What's more - you can now use the Floor 2D view to work on, visualize, and print the entire floor of your project, home, or apartment. Check out this article to learn more about this update.
By using the command New wall, you can create a room continuing to draw over existing walls. Check out this article to learn more about this update.
Internal walls can now be attached or detached from perimeter walls as you wish.
Selecting the correct part of your wall (surface or structure) is now easier so you won't select the wrong part of your wall, even when you are zoomed out from your room.
Wall editing features have been improved and optimized with new options so you can edit more accurately and simply. Check out this article to learn more about this update.
Bug fix when drawing internal walls that start from a corner and are not full height.
Improved control of points on walls.
Certain restrictions on walls have been removed. The minimum length and width are now 1cm.
You can now move perimeter walls that have been modeled.
When moving above a wall, its color will change based on whether the wall is a perimeter, internal, or dividing wall.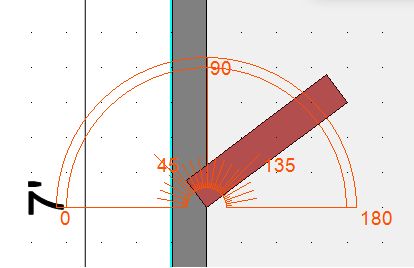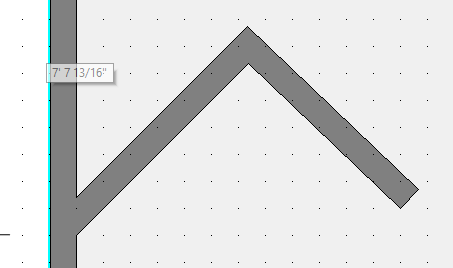 The New Wall command lets you specify the angle of the new wall, referring to an already existing wall inside the room, or with an absolute value without any reference points. The width of the new wall will stay the same as the last value used.
Dividing walls between two rooms can be moved even if they have been modeled.
You can now create a new room with the command New Wall, by drawing outside of the room. Check out this article to learn more about this update.
Bug fixes found in v. 2019.
Design Features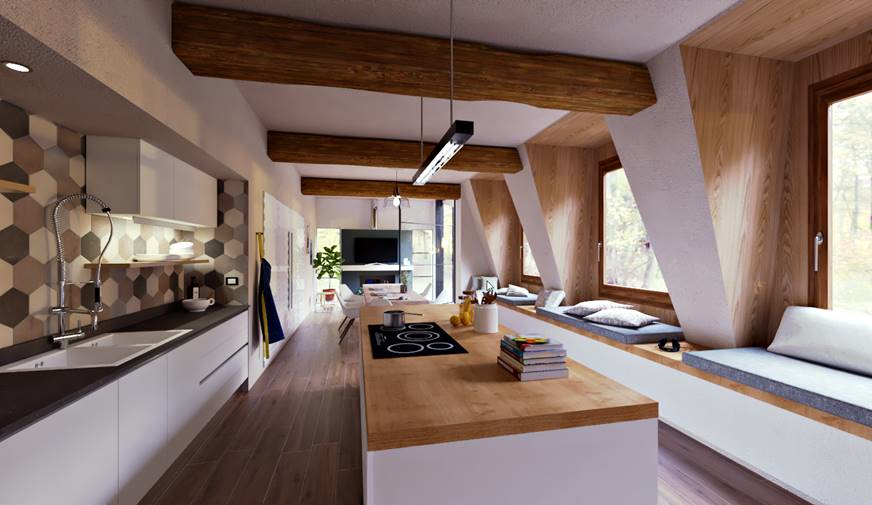 You can now assign a width to the ceiling of your room; this feature is especially important when using roof openings or dormer windows within flat or sloped ceilings.
You can now use standard notation for the US measuring system, specifying feet, inches, and fractional inches (for example: 9' 2 3/16")
The possibility of incorrectly selecting a light source by erroneously clicking on its outer profile has been eliminated.
The speed of the program has been improved for very large projects (with a large number of 3D items).
When selecting overlapping entities in the layout view, you can hold down CTRL to indicate that you only want to select architectural entities (such as walls or control points).
When you create an object, it is now possible to assign a material to its surfaces by selecting one from the database or from the list of most recent materials used. Check out this article to learn more about this update.
Bug fixes found in v.2019.
Navigation
The shortcut CTRL+3 will quickly open the 3D Navigation window.
Real-Time Rendering. DomuS3D now contains a new module that lets you navigate your room scene with high-quality graphics, approaching the quality of traditional rendering, in real-time. Real-Time Rendering will open in a separate window, ideally on a second monitor, and can be used to:

show clients a high-resolution 3D preview of your project, without them having to see the technical interface of the program;
evaluate the effects of the lights and materials inside the scene, without having to Render the entire scene
Real-Time Rendering requires a latest generation graphics card compatible with DirectX 11. Click here to learn more.
Navigation speed has been improved for projects that contain a large number of 3D items.
Rendering
The Mental-Ray rendering engine is no longer available.
LED lights are now available. LEDs can be positioned either in the Layout Window or in the Wall 2D Window by drawing lines, polylines, or splines (or by selecting 2D CAD entities such as the case for writing). You can assign a color and a direction (orientation) in space to your LEDs.
A new additional diffuse color map for V-Ray materials has been added; when available it combines with the color diffuse map.
ToneMapping effects. Once rendering has been completed, a number of ToneMapping algorithms are available in the Edit Image window which let you adjust the color mapping of the image. These settings let you refine overexposed images (for example, areas heavily burned by sunlight).
New V-Ray rendering engine version. Even though it continues to use CPU almost exclusively, this version is characterized by increased speed and improved image definition in rendering.
Displacement maps has been improved. These maps allow you to obtain incredibly realistic results for tiles that have slight surface texture or elevation. Displacement is visible in both rendering and real-time rendering.
White balance: automatic white balance is now available in pre-production. You can activate this feature in the options menu.
Automatic exposure: the algorithm that calculates automatic exposure no longer requires further rendering steps; automatic rendering is now faster, allowing you to work more quickly, especially when running test renderings.
Rendering Workflow: thanks to the two previous points, rendering workflow has been simplified and it is now possible to always leave exposure and white balance controls to automatic settings, without worrying about them during the design phase of your project. You can make final adjustments in post-production, if necessary.
The Mental-Ray rendering engine is no longer available in the program starting with the 2020.1 version. Old projects created with that engine will be automatically converted to allow for rendering with V-Ray.
It is now possible to insert background images for the windows, allowing you to have whatever background you want and improving the resolution during the rendering phase.
Bug fixes found in v.2019
Tiling Features
Bugs found when tiling the inside of niches have been resolved.
Bugs found when tiling flat or sloped ceilings have been resolved.
Bug found when using the Customize Off-shading feature for rectangular tiles rotated at 90° or 270° has been resolved.
Bug that did not allow the top surface of a shortened wall to be tiled has been resolved.
Surface 2D Window
Keyboard shortcut CTRL+2 quickly opens the Surface 2D Window.
Zoom and Pan features have been improved and now match those of the Layout Window
Bug that did not allow to display or print interior walls has been resolved
Miscellaneous
You can now apply a Watermark (an overlay image) to a rendering after it has been completed. This feature lets you easily insert your company logo on each rendering image that you generate for clients. It also lets you apply effects to your image that can improve the quality and realism of your image, for example, light effects such as the flares shown in the below image.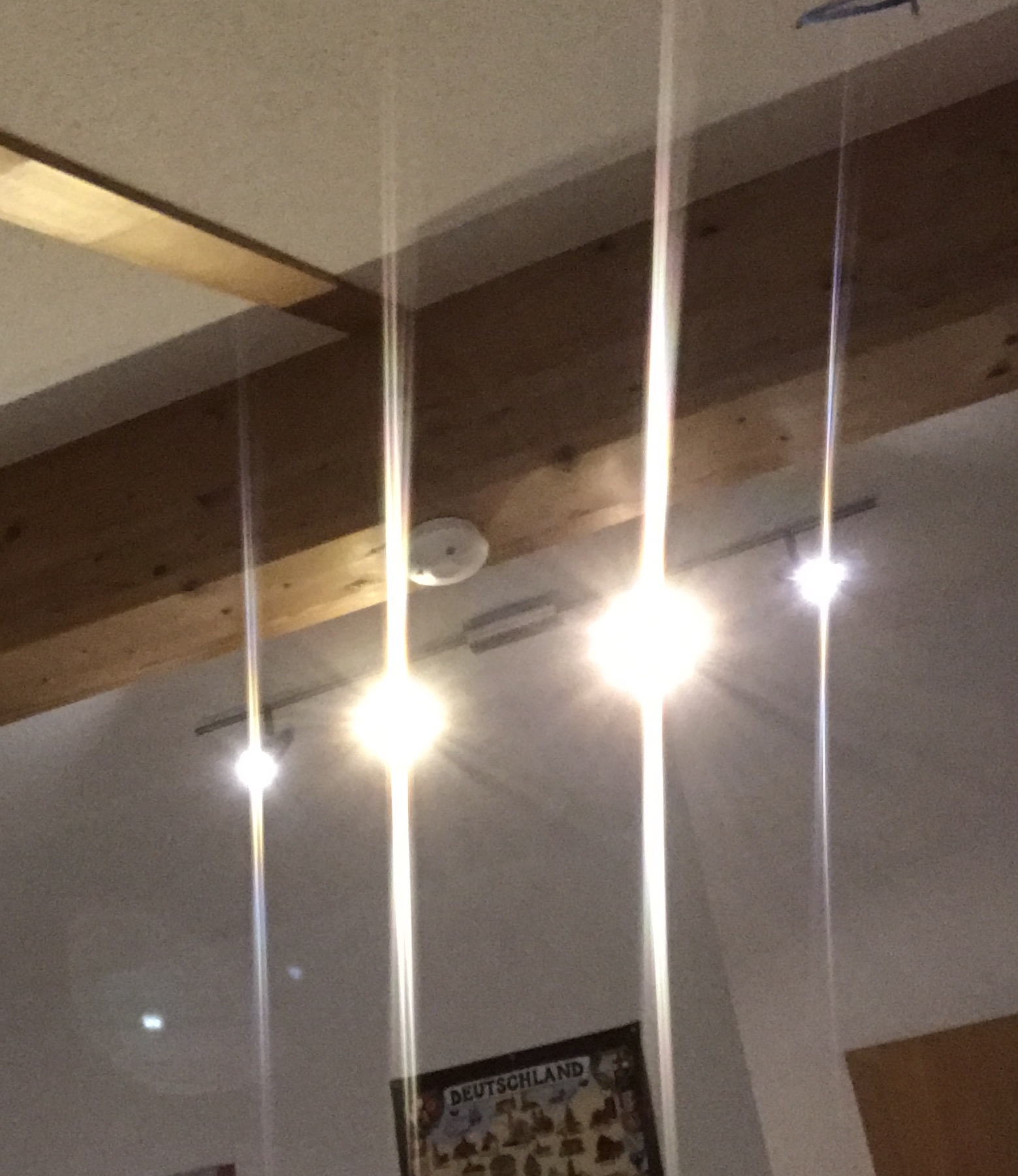 Search function based on the items present in a project. If this feature is active, a list of materials used in your project will automatically be calculated each time you save. When you use the Open Project feature, you can search based on the contents that were in your project. The search function will check article code, manufacturer name, collection name, and article description. Check out this article to learn more about this update.
You can deactivate the automatic rotation of furnishing items in the Modify window by changing the registry variable "FurnitAutoRotDisable" to value==1.
The stability of the program when your computer is in standby or when changing users has been improved.
Statistics: new data usage statistics are now available for the Administrators of Client-Server versions. In addition to the information already collected in previous versions, you will now have access to:

Total number of projects for each user
Search feature for projects created by a user in a specific interval of time
Time dedicated to each project by the user
A dedicated analytics interface will soon be available that will allow you to view the available data usage statistics within the program.
This article is valid for DomuS3D® 2020 and later